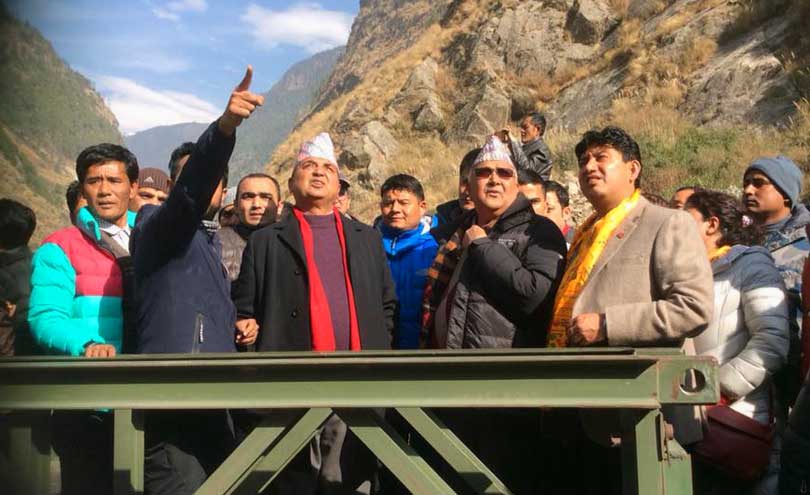 Kathmandu, December 19
Projected to be the next prime minister, CPN-UML Chairman KP Sharma Oli on Tuesday went to Rasuwagadhi border point, adjacent to Kyirong of Tibet in China, and announced that the new government would prioritise upgrading the crossing and trade activities through.
The northern neighbour in August had announced to promote the point as an international point; however, no concrete progress has taken place so far.
But, Oli today said the new government would prioritise well-functioning of the border point so as to facilitate the trade and transit between two countries.
He also announced to upgrade the Kathmandu-Rasuwagadhi road into four-lane and blacktop it. The current road, yet to be blacktopped, is as narrow as two lanes.
Oli's statements are likely to be taken as an alarm call by India as he is projected as a pro-China and anti-Indian leader and India apparently fears that China is expanding its influence on Nepal with the rise of leftist alliance here.
Earlier, Oli had flown to Rasuwagathi from Langtang on a helicopter before he interacted with locals and assured that he would help them settle their complaints.
Accompanied by key strategists of the party, Oli had left for Langtang this morning.