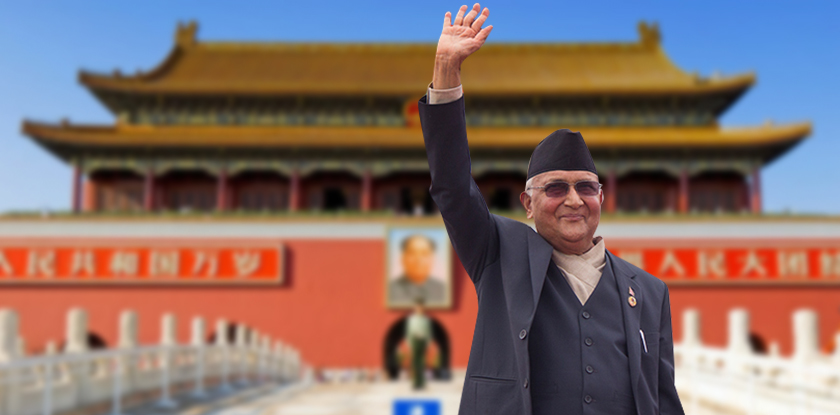 Kathmandu, March 19
Prime Minister KP Oli is heading to China on Sunday on an eight-day state visit of China.
Oli will be accompanied by his spouse Radhika Shakya, Deputy Prime Minister and Minister for Foreign Affairs Kamal Thapa; Minister for Finance Bishnu Prasad Paudel; Minister for Commerce Deepak Bohara; Minister for Education Giriraj Mani Pokharel, and  Bishnu Prasad Rimal, chief advisor to the Prime Minister. A delegation of members of Parliament, Chief Secretary, secretaries and senior officials as well as representatives of the business community and the media will also accompany him.
During the visit, Prime Minster Oli will pay a courtesy call on President of the People's Republic of China Xi Jinping. On March 21, the Prime Minister will attend a function at the Great Hall of the People, and hold talks with his Chinese counterpart Li Keqiang.
Prime Minister Oli is also scheduled to address scholars, academics, business people and students at the Renmin University on 'Nepal-China Relations in the context of Belt and Road Initiatives'. He will also witness the signing ceremony of MoU on Granting Nepal the Status of Dialogue Partner of the Shanghai Cooperation Organization (SCO). He will address the Chinese and Nepali business community at the China Council for Promotion of International Trade (CCPIT).
The Prime Minister will return home on March 27 from Chengdu.
RSS