Nepali handicrafts have long been a part of the country's cultural legacy, reflecting rich traditions and culture. Their history may be traced back to the stone era when humans lacked any form of instrument. Nepali handicrafts are most recognised for their beautiful art, crafts, and oriental architecture around the world.
The skills and techniques for manufacturing Nepali handicrafts that have been passed down from generation to generation reflect not only the ability and skill of crafters, but also the social, religious, and cultural values that exist in various sections of the country. There are several Nepali handicraft items that are loved by foreigners as souvenirs or are exported in large quantities for trade and business.
Here are the 10 best Nepali handicraft items that you should consider bringing back with you as souvenirs from your Nepal visit.
1. Thangka paintings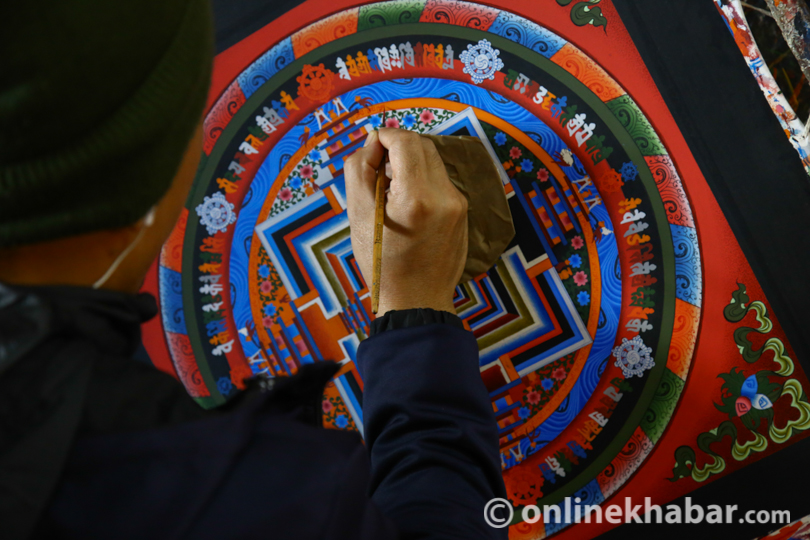 Thangka painting is a Buddhist painting made of cotton and silk. When these handicraft items are not used for display, they are rolled and kept on a textile backing which looks like Chinese scroll paintings, with a silk cover. They can last for a long time. But, they are delicate, that is why they are kept in dry places so that they do not get affected by moisture. Each of these paintings depicts a Buddhist deity or a scene. They serve as important teaching tools.
Thangkas worth Rs 16.5 million were exported in the fiscal year 2019/20, according to statistics published by the Federation of Handicraft Association of Nepal (FHAN), which is 75 per cent less than in FY 2018/19. In the previous fiscal year, thangkas worth Rs 65.3 million were shipped in 2018/19.
2. Metal and stone statues and crafts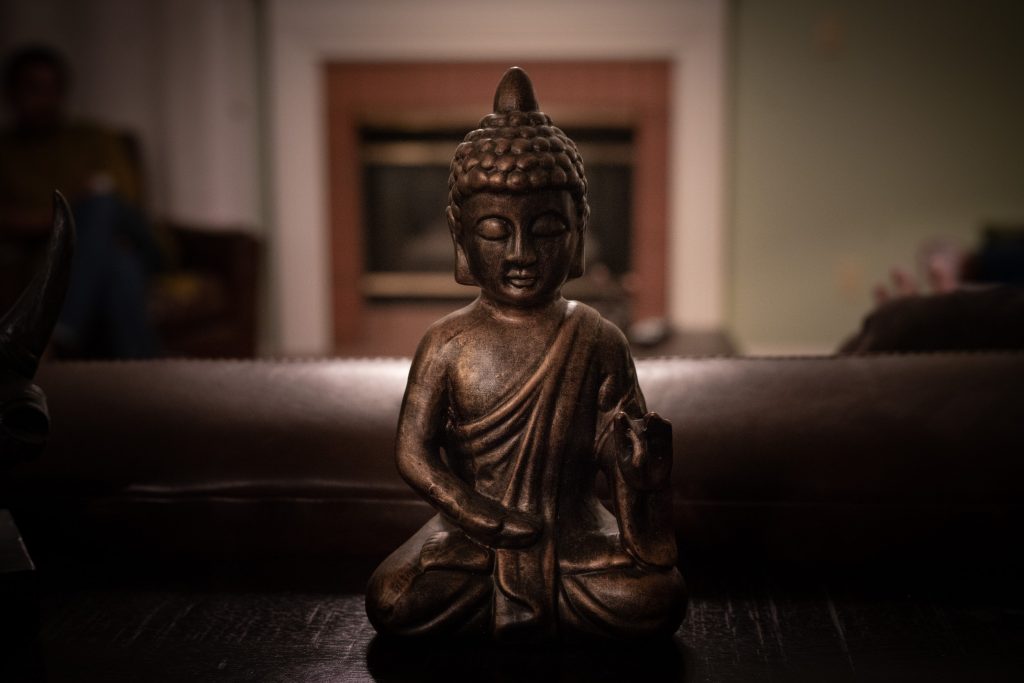 Carving in stone and metals is one of the ancient art forms that has been passed down through the generations since the beginning of time. A Nepali handicraft statue can be made out of a variety of materials, including copper, bronze, and brass.
Carving is a well-known craft that uses a hammer and chisel to carve in the shapes. In Nepal, you may see a wide range of sculptures. Nepali handicrafts such as metal products are shipped to countries like the USA, China, Korea etc. Especially popular are small idols of gods and goddesses as well as decorative and household items.
3. Nepali papercrafts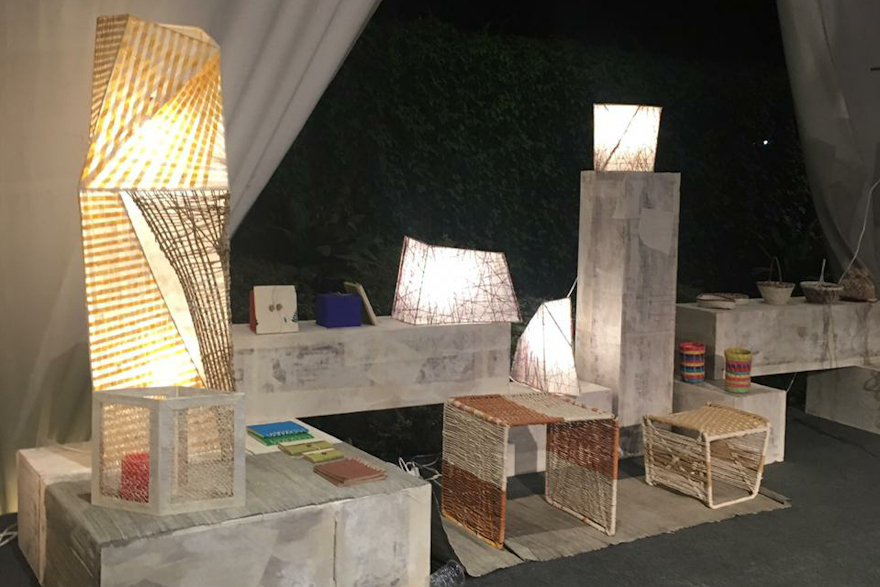 In the international market, Nepali paper and paper products are well-known. The lokta or dayshing (Daphne cannabira) plants are used to make Nepali papers. Moth resistance is its distinguishing attribute. Nepal exports a variety of items created from Nepali paper, including postcards, writing pads and papers, woodblock prints, calendars, gift wraps, lampshades, and so on. The United States, Japan, Canada, and European countries have been the most important markets.
4. Woodcarving products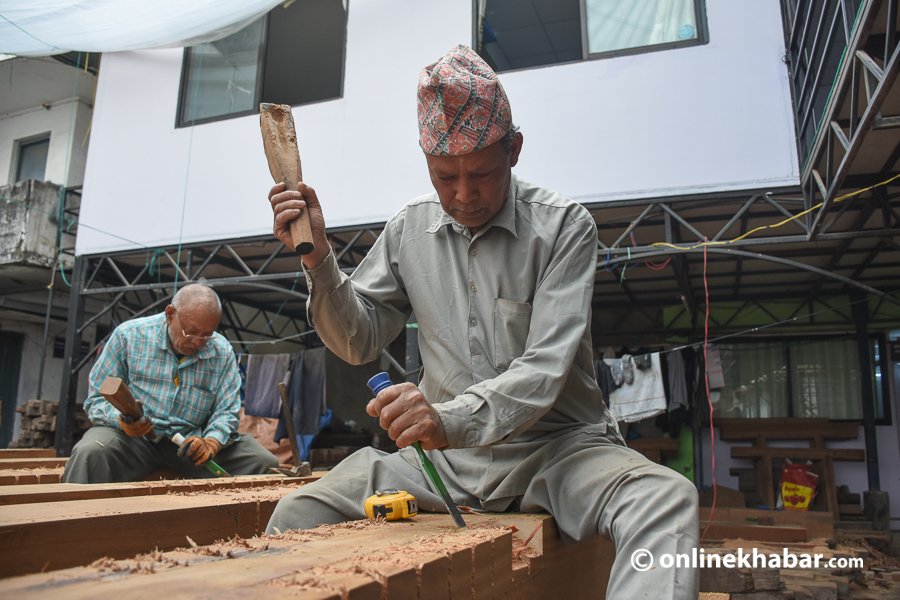 Nepal is fortunate to be located in the Himalayan foothills, surrounded by beautiful green forests and hardwood trees. Needless to say, these trees provide valuable timber, which the locals make significant use of. Wooden craftsmanship has always been a highlight of the Nepali handicraft industry as well as architecture.
Wooden décors, flutes, bracelets, wooden masks, decorative boxes, small wooden windows, and much more are among the goods available. These products are in high demand in nations like India, China, and the United States. There are several goods ranging in price range from USD 13 dollars to 700 dollars.
5. Carpets
Over the years, handwoven carpets have been one of Nepal's most important exports. Since commercial carpets began to be produced in Nepal, the product's quality has garnered attention from all around the world. Nepali handicraft carpets, which are often composed of wool and silk, are known for their double-knotting method, high pile density, and environmentally friendly manufacturing process. Handwoven carpets are being sold to over 60 countries for roughly USD 70 million, making it one of Nepal's greatest exports.
6. Jewellery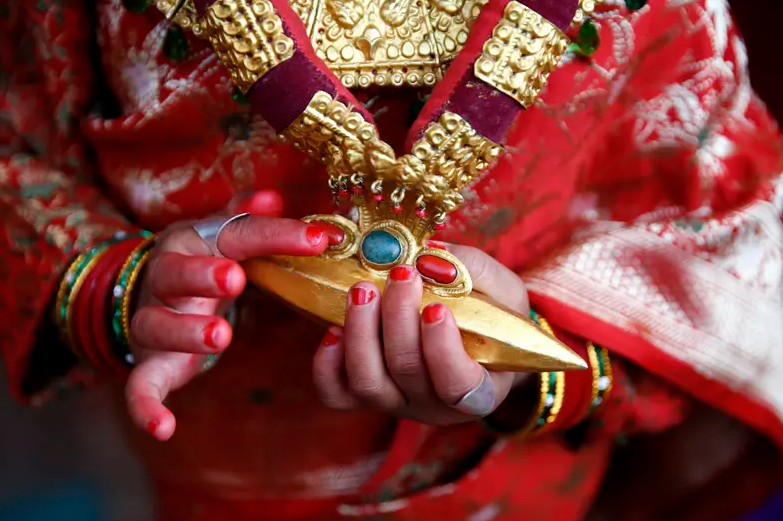 Nepali jewellery is yet another important export among Nepali handicrafts. Such jewellery is manufactured mostly by the hands of trained artisans, and it reflects the country's traditional arts and culture. Gold and silver earrings, necklaces, bracelets, brooches, pendants, payels, kalli, phuli, and other popular pieces of Nepali handicraft items. 
Elements like gold and silver are regarded as holy metals by the people of Nepal. Gold and silver jewellery with various precious and semi-precious stones are a popular export. Varieties of precious and semi-precious stones such as ruby, corundum, sapphire, tourmaline, aquamarine, topaz, garnet, crystal quartz, beryl, and others are also available in different parts of the country,
Jewellery is preferred by all ages. Nepali silver jewellery is exported to the United States, the United Kingdom, Canada, Denmark, France, Germany, Italy, Japan, Saudi Arabia, and Brazil, among others.
7. Singing bowls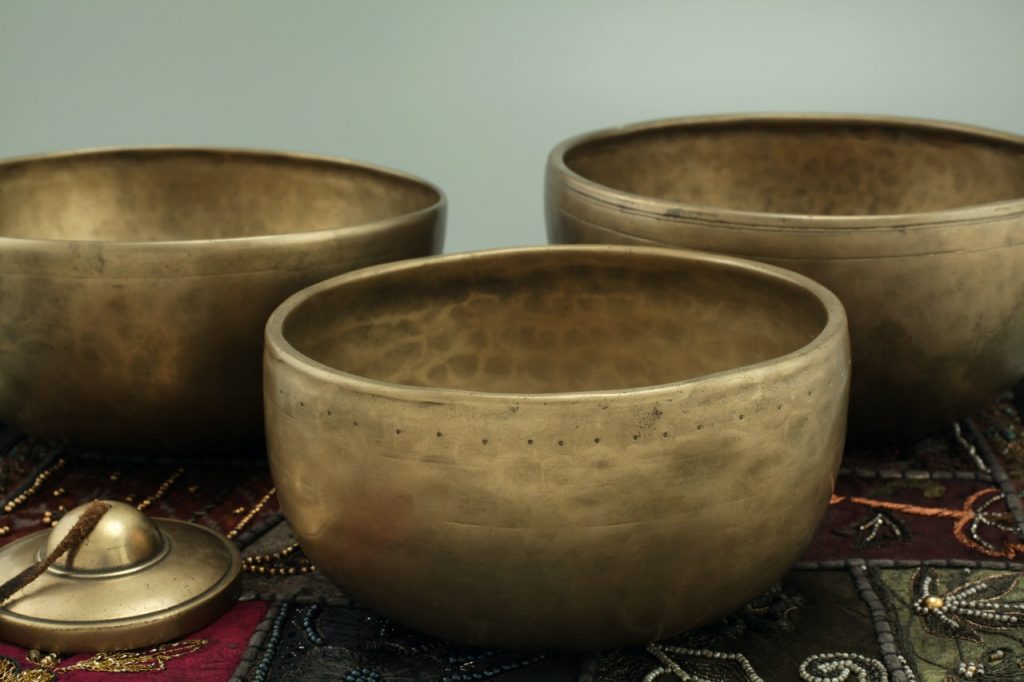 Singing bowls are Buddhist traditional goods that date back thousands of years. These bowls were created by ancient Nepali and Tibetan monks who were Gautama Buddha's disciples. In monasteries, monks use singing bowls to transform negative energy into positive energy. It is also utilised for silent profound meditation. 
This Nepali handicraft item is now well-known for its use in meditation, music, relaxation, and personal well-being. The tones of the singing bowl reach every part and cell of human bodies, transforming how we feel, move, and think. You may discover numerous sorts of these singing bowls in Nepal at varying rates, whether they are handcrafted or machine-made, engraved or plain, made of brass or some other metal.
Singing bowls worth around Rs 12 billion are shipped annually to major countries such as the United States, the United Kingdom, Korea, China, and India.
8. Felt products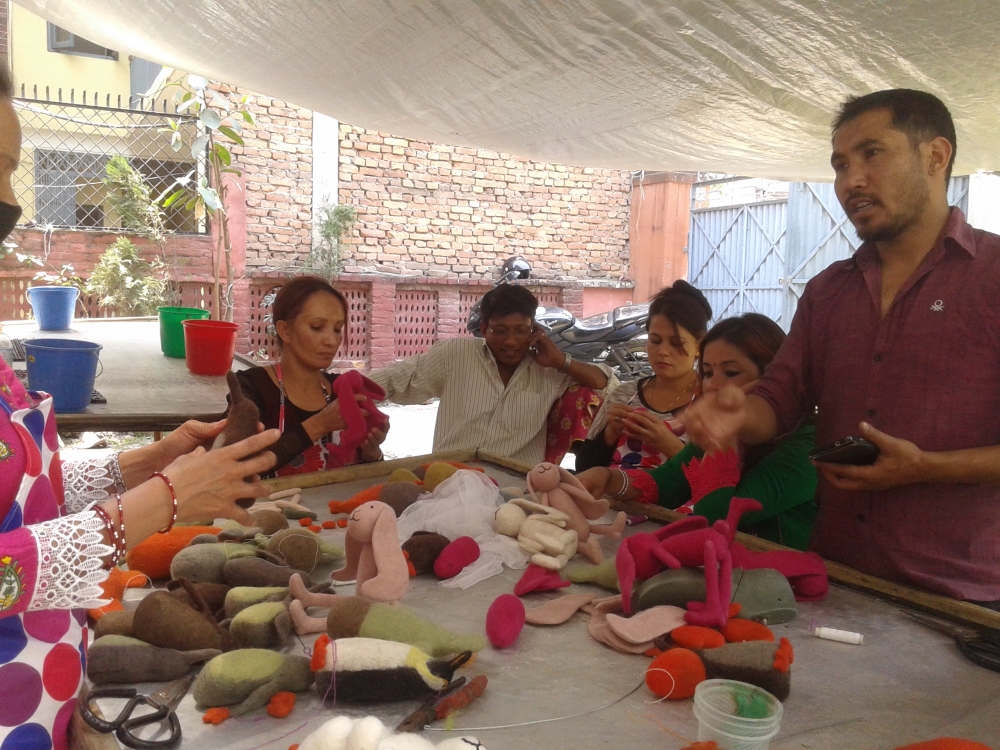 Felt is claimed to be one of the oldest Nepali handicraft items. It is used in a broad range of items, including the automobile sector, art and design equipment, and musical instruments. Of the popular felt items are handmade felt decorations, handmade felt balls, ornamental slippers, and felt mats.
According to the Trade and Export Promotion Centre, the nation exported felt items worth Rs 2.74 billion in the first eight months of the current fiscal year (mid-July 2021 to mid-March 2022), up 61.97 per cent from the previous fiscal year's export bill of Rs 1.69 billion. In the previous fiscal year, the nation exported felt items valued at Rs 2.15 billion. According to felt dealers, the United States and European nations are the most important markets for Nepali felt, followed by Japan and Canada.
9. Garments and accessories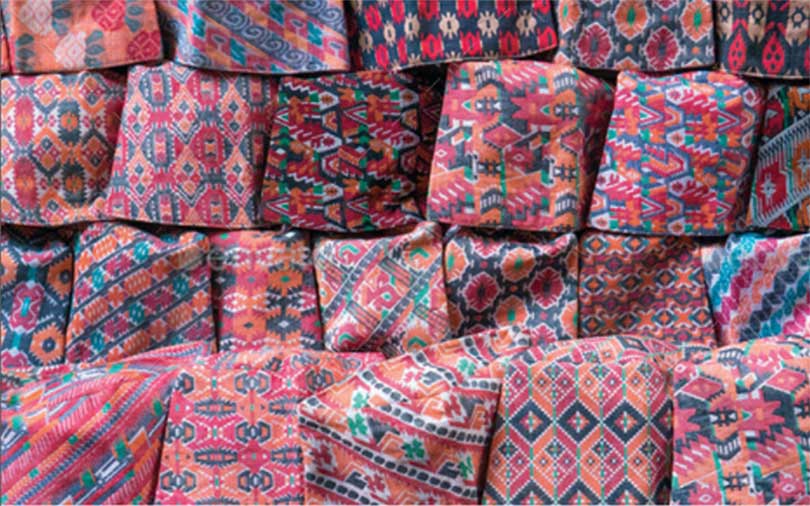 Shawls, handkerchiefs, ties, and even table mats are among the 'Palpali Dhaka' goods available in Nepal. Buffalo hides and goat skins are also available in Nepal and are primarily exported in the forms of wet blue, chrome tanned, chrome crust, and chrome complete finished.
Nepal has been making and exporting a wide range of leather items, both contemporary and traditional, for several decades. Leather items such as jackets, handbags, belts, purses, shoes, gloves, and wallets are made in Nepal and have a strong export market. Pakistan, the United States of America, and Japan are the biggest export markets for leather and leather goods from Nepal.
10. Pashmina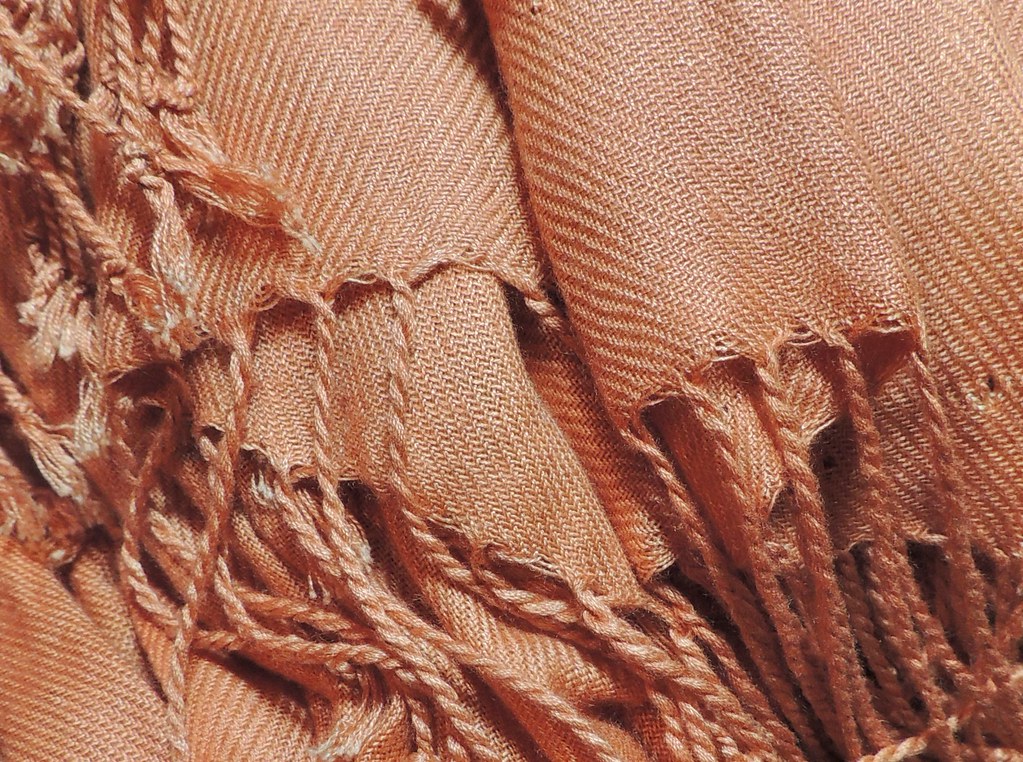 After readymade garments and hand-knotted woollen carpets, Nepali handicraft pashmina items have become Nepal's third-largest international export commodity. The inner coat of a mountain goat's hair is known as pashmina. It is created by blending the goat's natural hair. Pashmina's softness, lightness, fineness, warmth, and long-lasting characteristics, as well as workmanship, define its quality. Shawls, stoles, mufflers, scarves, blankets, and readymade clothing are the most popular pashmina exports. 
These Nepali handicraft goods are available in any hue the customer desires, whether synthetic or natural dyes are used. The United States of America is the major importer of Nepali pashmina products outside of Nepal. Japan, the United Kingdom, France, Germany, the Republic of Korea, Italy, Canada, and Switzerland are all key markets for pashmina products.