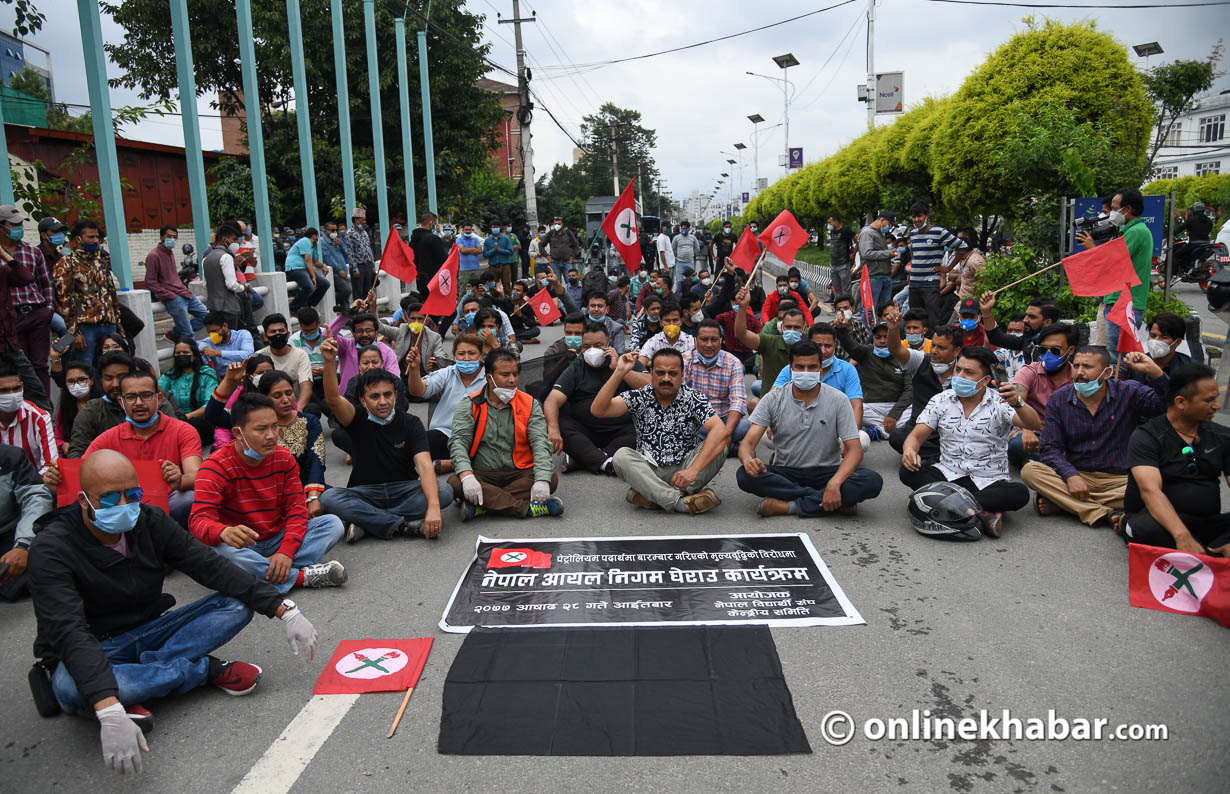 Kathmandu, July 12
The student wing of the main opposition Nepali Congress party, Nepal Student Union, on Sunday afternoon, staged a demonstration against Nepal Oil Corporation's decision to hike the prices of petrol, diesel, and kerosene.
Leaders and cadres of the union gathered outside the corporation's central office in Babarmahal and staged a sit-in from 12 to 1 pm today.
Earlier, last week, the government-run fuel distribution monopoly had increased the price of each of the products by Re 1 per litre. It was the second time the prices were hiked in the past two weeks.
Whereas people's income has decreased as many of them lost jobs due to the Covid-19 crisis, hiking the prices essential for them repeatedly is inhumane, says the union's general secretary Deepak Bhattarai.
Bhattarai states the corporation should have utilised its profits earned during the lockdown to purchase the fuel at an increased rate in the international market, without forcing the consumers to bear it.