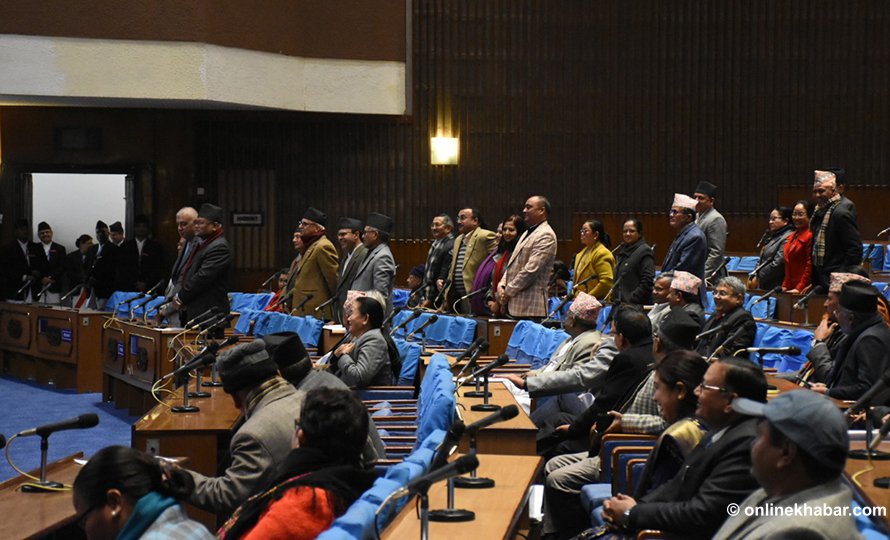 Kathmandu, July 9
The main opposition party Nepali Congress and Madhesh-centric Rastriya Janata Party Nepal have obstructed a meeting of the House of Representatives on Tuesday demanding that the House form a committee to look into two incidents in Sarlahi district last month, in which two persons were killed.
Earlier, lawmakers of the two parties had demanded that Home Minister Ram Bahadur Thapa clarify over the deaths of Kumar Paudel, the district chief of the banned communist party led by Netra Bikram Chand 'Biplav', and Saroj Narayan Yadav of the district.
The government has been claiming that Paudel was killed in a police encounter whereas Yadav died receiving a fire from police during a demonstration.
After Minister Thapa spoke about the incidents in the meeting today, the opposition lawmakers stood up from their seats and came in front of the rostrum arguing his answers were not convincing.
After the obstruction, the meeting was postponed for 15 minutes.