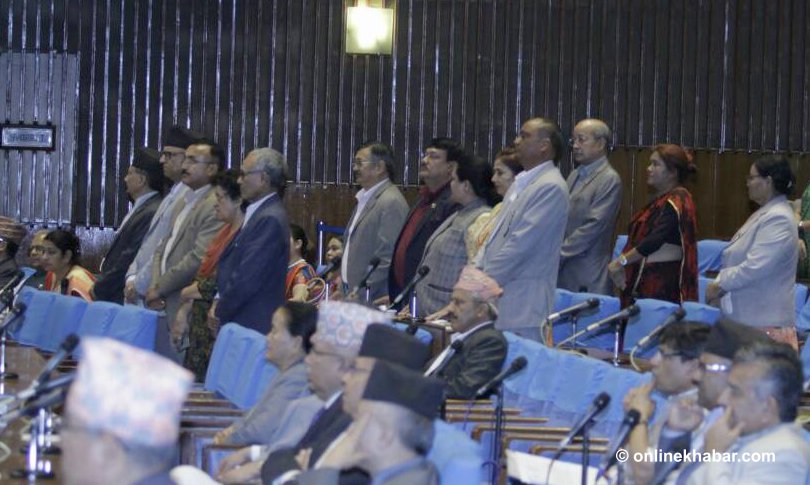 Kathmandu, September 13
The main opposition party Nepali Congress on Thursday obstructed the meeting of House of Representatives so as to press the government to take initiatives to ensure justice for Nirmala Pant, who was raped and murdered some weeks ago, and her family.
As soon as the meeting started today, lawmakers of the opposition party stood up from their chairs in protest. Then, Speaker Krishna Bahadur Mahara let the party's lawmaker Dilendra Prasad Badu, to speak.
Badu accused the state authorities including police of trying to delay the investigation.
"The state mechanisms seem to be focused on hiding the reality than identifying the real culprits through an expedited investigation," he said, "We have felt that the incident is taking the form of a state-protected crime."
He said the incident is turning more mysterious everyday.