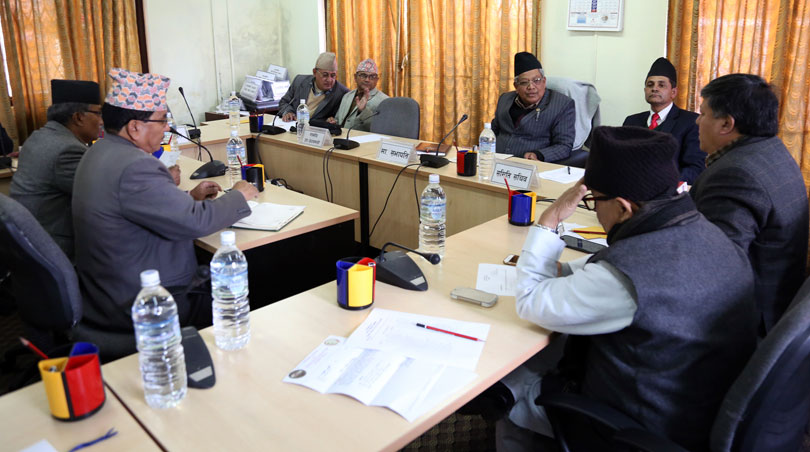 Kathmandu, September 11
Some Nepali Congress lawmakers have demanded that former members of Parliament be given regular pension as they also have contributed to the country.
Speaking during a discussion on the bill about facilities to former VIPs at the State Affairs Committee of Parliament today, lawmakers including Ishwari Neupane and Arjun Joshi demanded that a provision of pension to former MPs be mentioned in the law.
Congress Parliamentary Party's Whip Neupane said "Though the state was neglecting respectable people like former lawmakers in the past, it should not continue now."
Likewise, Joshi said the former lawmakers should be provided with facilities as other former VIPs as they had also served the nation.
Lawmakers affiliated with CPN-UML and CPN-Maoist Centre, however, kept mum over the issue.
Rastriya Janamorcha lawmaker Chitra Bahadur KC, however, opined that the lawmakers should not advocate for more facilities as people were living in crisis.
The bill defines former VIPs as former presidents, vice-presidents, prime ministers or chairpersons of Council of Ministers, chairs of National Assembly and Constituent Assembly and speakers.