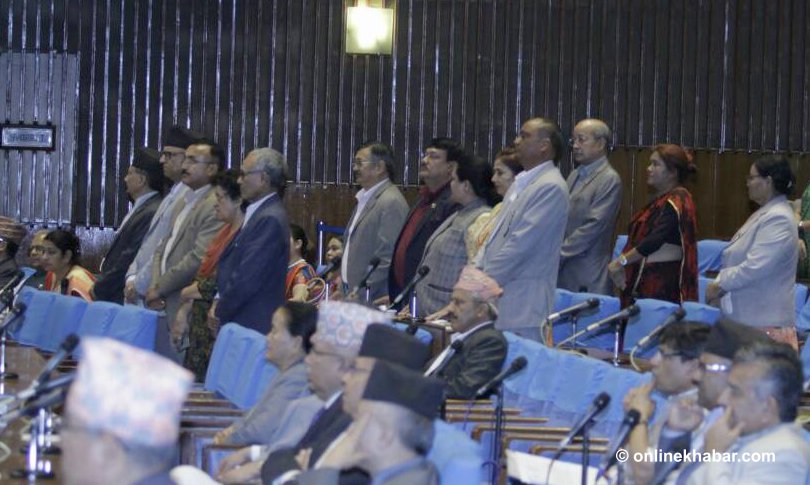 Kathmandu, July 27
The main opposition party Nepali Congress on Friday has forced the government to table the agreement it signed with medical education reform activist Dr Govinda KC on Thursday.
As soon as the House of Representatives meeting began today, lawmakers of the opposition party stood up from their seats to draw the attention of Speaker Krishna Bahadur Mahara. Then, Mahara allowed Congress lawmaker Minendra Rijal to speak on behalf of the party.
Rijal, on the occasion, commented that the government bowed down to people yesterday. He also demanded that the government table the agreement at the meeting at the earliest.
Then, Minister for Education, Science and Technology Giriraj Mani Pokharel tabled the agreement.
The opposition lawmakers, however, were still not satisfied. They demanded that they be provided with copies of the agreement.
Consequently, Mahara halted the meeting for 10 minutes.
Meanwhile, the meeting is still underway. Minister Pokharel is scheduled to table the Medical Education Bill during the meeting today.