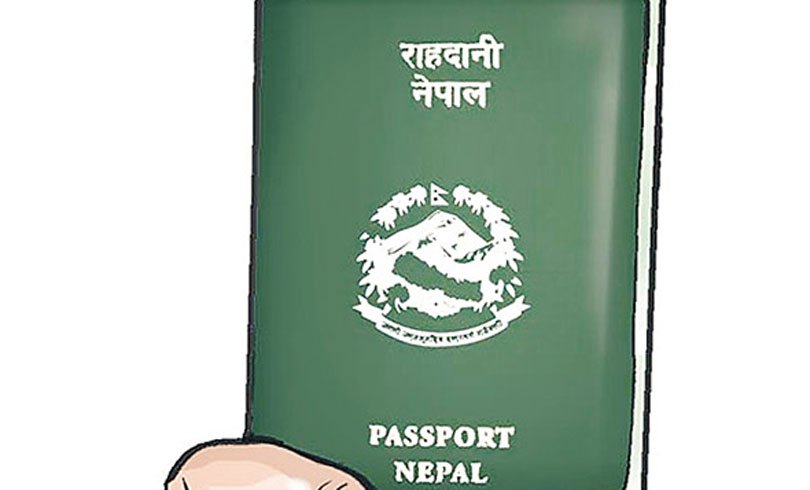 Kathmandu, July 26
It has just been few years since the government of Nepal introduced machine readable passport (MRP). Now, the government wants to climb a step ahead with the introduction of electronic (e-)passport soon.
Officials of the Ministry of Foreign Affairs and the Department of Passport say the e-passport will come into operation within next two years.
It has been learned that the Department currently has a stock of around 1.5 million books to print MRPs. After the stock runs out, e-passports will be introduced, according to officials.
The Council of Ministers has approved the Ministry of Foreign Affairs' request to introduce the new technology around two years ago.
Though the approval for e-passport has already been granted, the Department is yet to conduct a detailed study on various available technologies, their pros and cons, criteria and standards requirement for them, and different uses among others.
"Therefore, next steps of the process will continue only after the study," a high official at the Department says.
The International Civil Aviation Organisation has planned to replace the MRP with e-passport by the end of 2022. Accordingly, Nepal is also planning to meet the deadline.
Nepal had introduced the MRP in 2011 and so far 5.5 million such passports have been distributed. The country's passport used to be handwritten before that.