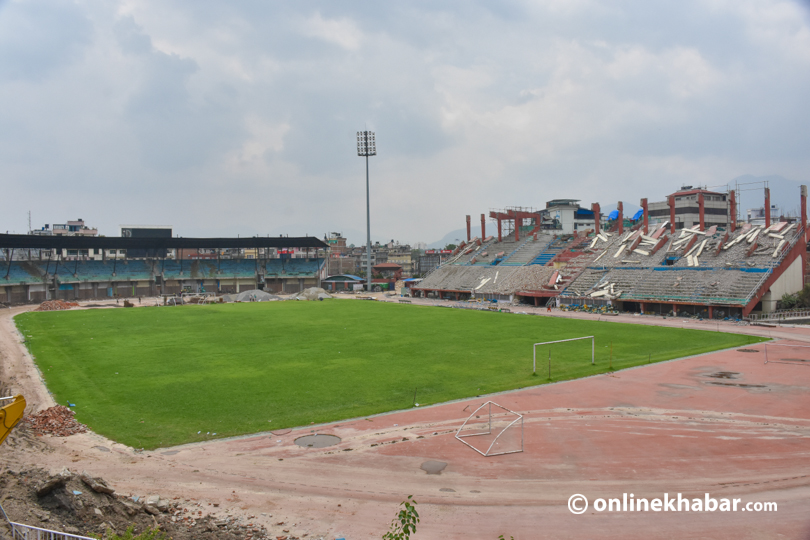 Kathmandu, January 2
Dasharath Stadium, the only international stadium in the country, will not be ready for the 2019 South Asian Games, which is scheduled to be hosted in Nepal in March 2019.
Renovation works are still going on in the stadium which was damaged in the 2015 earthquake in April 2015. No sports activity have been conducted in this multipurpose stadium following the quake.
The renovation work of the 18,000-capacity stadium started two years after the quake. Organisers doubt if the stadium will be ready to host the event in March.
National Sports Council Member Secretary Keshav Kumar Bista shares that a proposal has been made to defer the SAG by six months as the construction of physical infrastructures in the stadium has not been completed.
Bista adds that the renovation process will be complete by mid-June.
The Chinese government is extending technical assistance for the reconstruction of the stadium while the Nepal government will look after the construction of physical infrastructures.
So far 70 per cent of reconstruction works are over.
"Around 100 to 150 workers are working daily in rebuilding the stadium. It will take five to six months to complete the work," shares chief engineer of the NSC Infrastructure and Construction Department, Arun Upadhyaya.
RSS