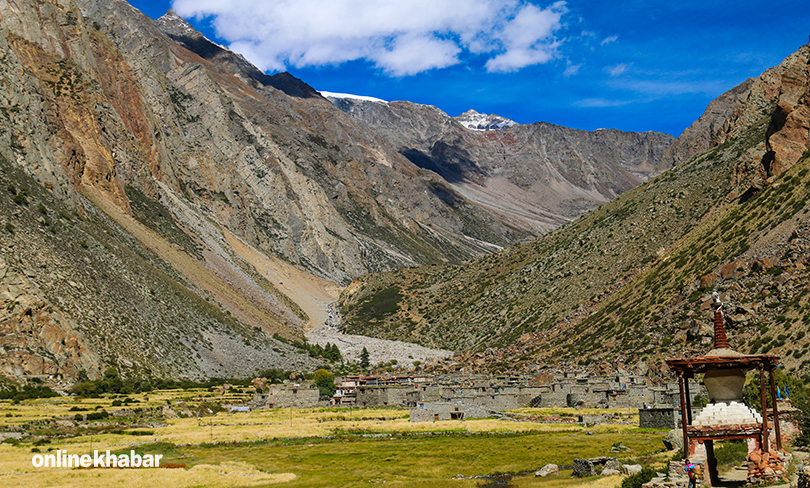 Halji village, situated in north-western Nepal in Humla district, is the biggest in the Limi Valley. The river Limi cuts through the village situated at the edge of the valley, and it leaves a fertile basin for life to sustain.
It is the tenacity of the villagers, however, that even in the remoteness of the valley and the many impending threats always at large that life here finds strength to flourish.
The 1,000 year-old Halji monastery, perhaps, is the embodiment of this.
Researches, who have used carbon-dating, have concluded that the monastery is one of the oldest in the Himalayas. The monastery finds relevance in its antiquity and more so in its religious significance to the villagers, who mainly follow the Tibetan school of Buddhism.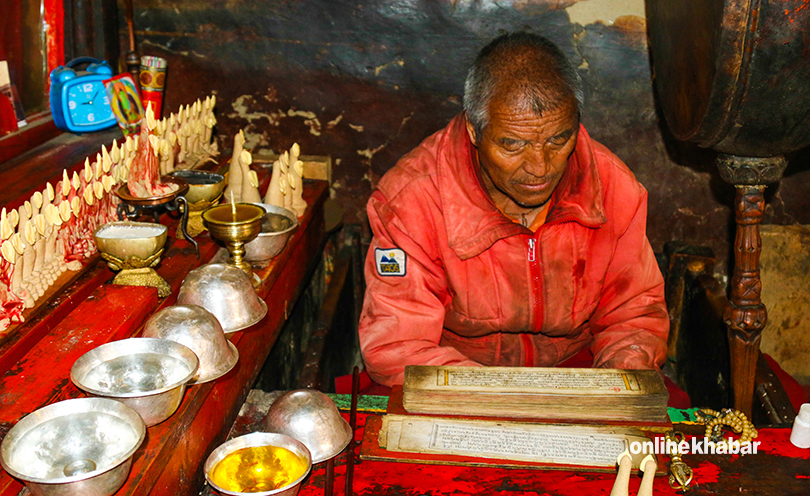 But is is not only the religion that the villagers have in common with Tibet. Most are seasonal migrants to Taklakot in the Tibetan side where they work for additional income. The crops grown in the ice-fed waters of the Limi river are not enough for the whole year.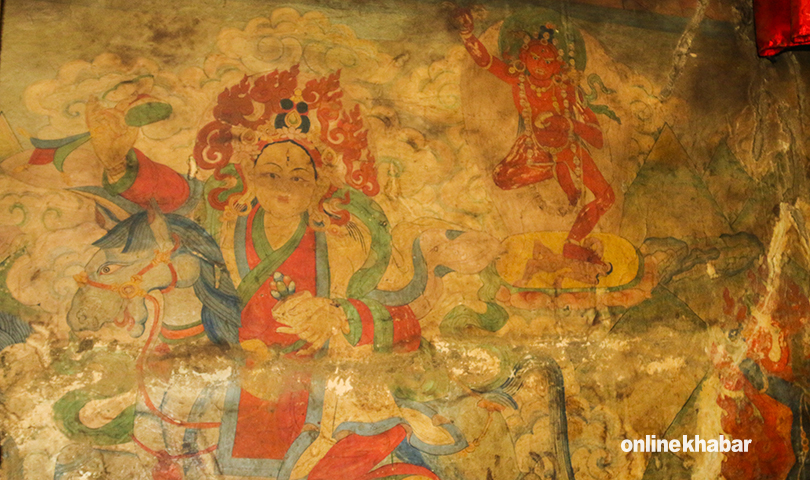 More life-threatening than challenges of food, however, is glacial flash floods that ravage the village and take away chunks of fertile land every year. The flooding occurs in June without fail and the villagers have all but started to adapt with it.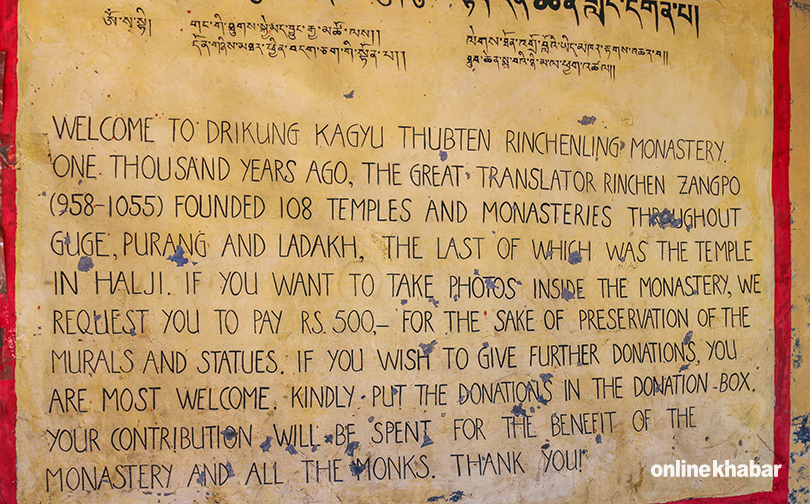 Amidst all this is the crumbling two-storied monastery complex. As if lack of proper conservation was not challenge enough, the earthquake last year left a noticeable damage to the monastery.
The villagers see their fate in that of the monastery. Some even believe that they can flourish only if the monastery survives the test of time.