The Gai Jatra festival is being celebrated today in memory of people who died this year. The eight-day-long festival is celebrated in Kathmandu Valley and few other places in the country.
In Bhaktapur, relatives of the deceased continued the tradition by dressing as a cow. Like every year, a colourful parade of masked dancers and women dressed in traditional Newar garb circled the town.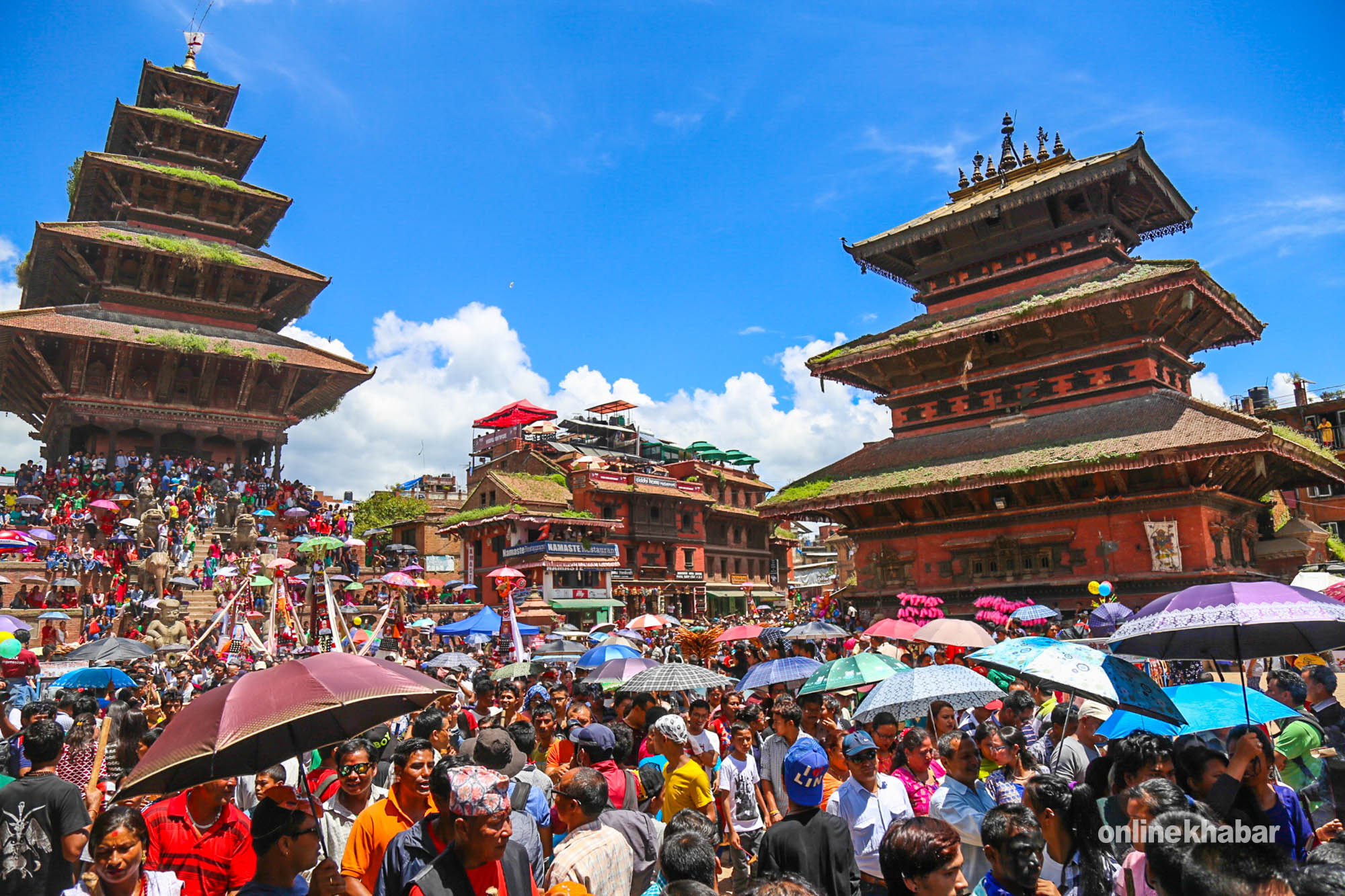 An offering of milk, fruits, beaten rice, curd, bread along with other grains was made in honour of the deceased during the festival. It is believed that the offering puts the departed at peace.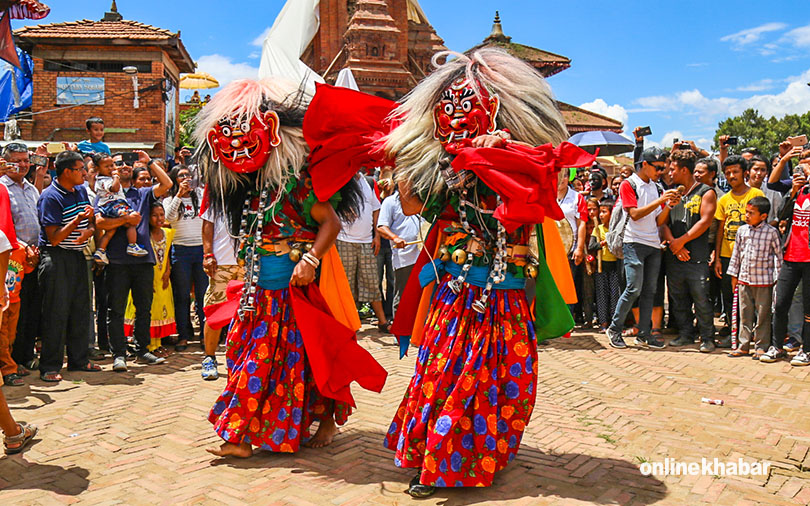 The parade, on the other hand, is a passage for the deceased to cross the river Vaitarni, it is believed. In Hinduism, crossing the Vaitarni river is believed to purify oneself of his bodily sins.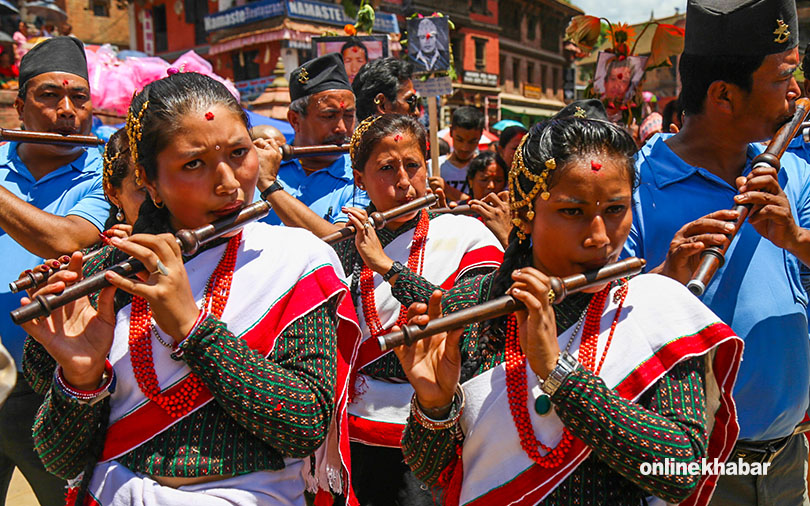 The festival is believed to have started sometime during the Malla period. The oral history regarding the origin of the festival states that King Pratap Malla commissioned the festival to console his aggrieved queen.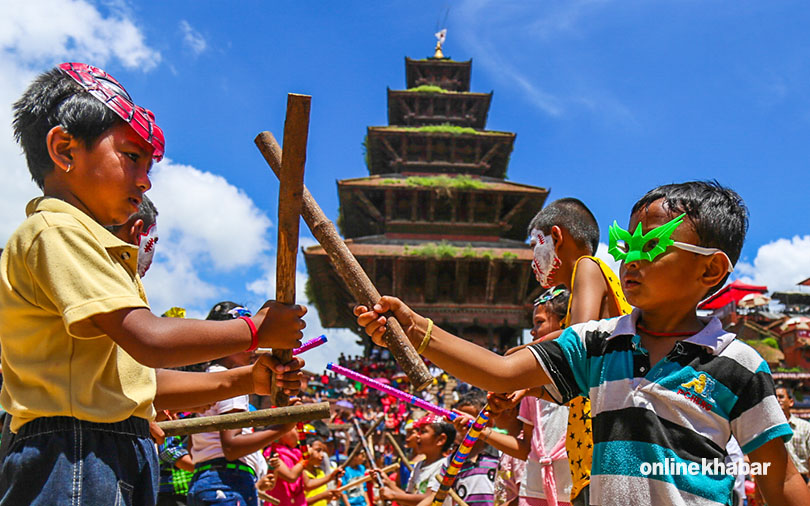 The monarch had lost a son. The king had then ordered his citizens to parade around town as a memorial for the deceased.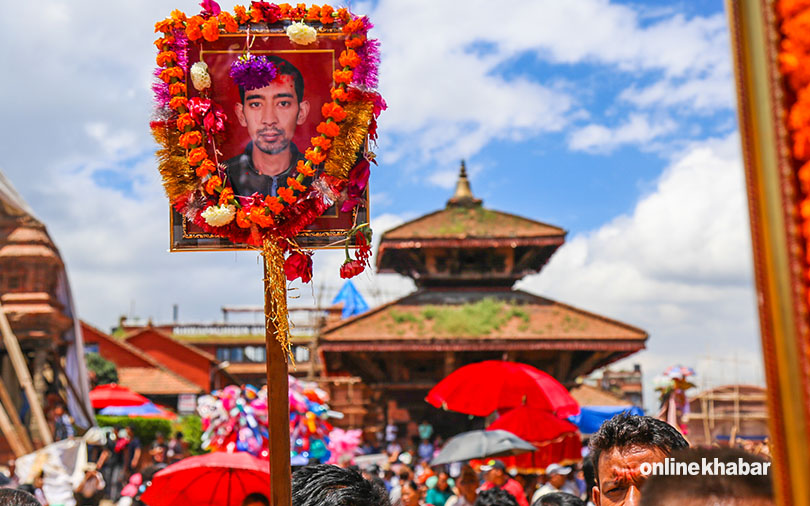 The festival was celebrated in Banepa, Panauti, Barhabise, Trishuli, Dolakha, Khotang, Bhojpur, Chainpur, Ilam, Dharan, Biratnagar, Birgunj, Hetauda, Pokhara and Palpa.
***
Read also
Meet the soldiers who 'call the shots' in Nepal's city of festivals
It's time for the rain god's procession in Nepal's historic city Patan again!
In pictures: Lalitpur observes four hundred-year-old 'lone rider' ritual