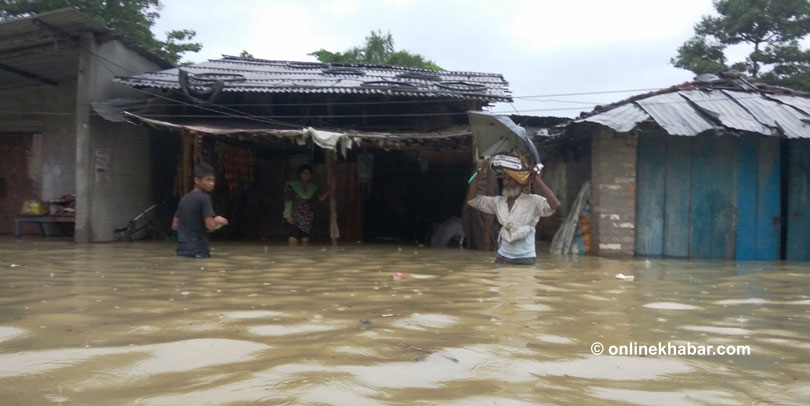 Kathmandu, December 5
A global study has concluded that Nepal is the fourth worst hit country in the world by weather-related loss events in 2017.
The Global Climate Risk Index 2019 recently published by German research group, Germanwatch, puts Nepal behind Puerto Rico, Sri Lanka and Dominica. Nepal's Climate Risk Index stands at 10.50.
The study has identified massive rainfalls as the major cause behind the disasters in Nepal, Bangladesh and India. Bangladesh and India are in the ninth and the 14th positions of the Index respectively.
The rainfalls in these countries collectively affected more than 40 million people whereas 1,200 people  lost their lives.
"Millions were displaced throughout the region. The floods spread across the foothills of the Himalayas and brought landslides leaving tens of thousands of houses and vast areas of farmland and roads destroyed," the report reads, "Nepal experienced flash floods and landslides in August across the southern border, amounting to US$ 600 million in damages. Nearly 250 people were killed by collapsed buildings or drowning in regions of India, Nepal and Bangladesh.
In overall, 950,000 houses were damaged or destroyed in the floods.
Nepal was in the 14th position of the index last year. More fluctuating scores of the countries suggest that the changes in positions do not indicate improvement or decline as extreme weather conditions are occasional events.