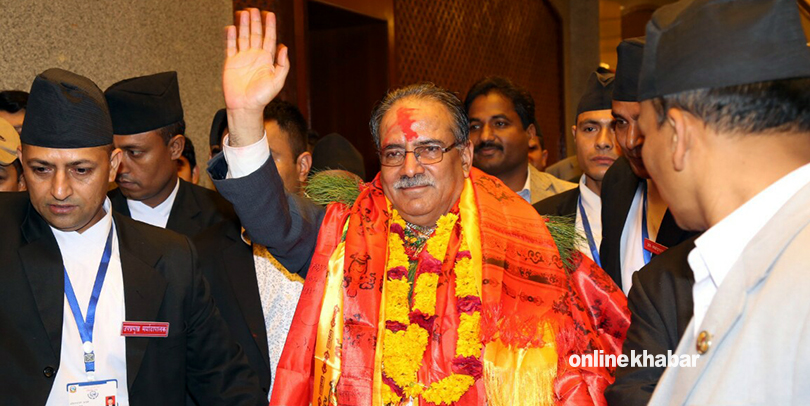 Kathmandu, August 5
Newly-elected Prime Minister Pushpa Kamal Dahal 'Prachanda' has begun talks with top leaders of the Federal Alliance.
The alliance comprising United Democratic Madheshi Front and Janajati parties had voted for Prachanda in the recent election for PM on the basis of a three-point understanding with the Nepali Congress and the CPN-Maoist Centre.
The understanding talks about declaration of those who died during the Madhesh Movement as martyrs, providing treatment in course of the movement and forming a commission to probe into excesses that took place during the movement.
Congress President Sher Bahadur Deuba, Deputy Prime Minister and Home Minister Bimalendra Nidhi, Federal Socialist Forum President Upendra Yadav, Tarai Madhesh Democratic Party Chair Mahantha Thakur had attended the meeting.