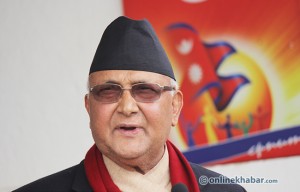 Kathmandu, April 4
Prime Minister KP Sharma Oli has said his government is committed to national unity, progress and prosperity.
PM Oli said this while delivering a speech at a programme organised at Dhumbarahi in memory of CPN-UML leader Ramnath Dhakal, who passed away a year ago. He said the government will move ahead by ignoring rumours propagated against it.
"The government is ready to resolve real problems. And it will defeat elements that are trying to reap benefits by creating problems artificially," Oli said.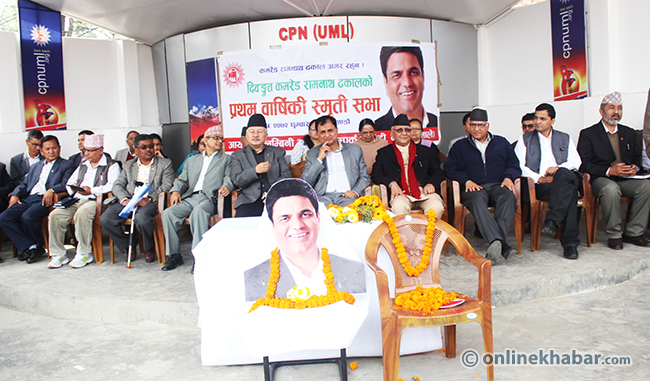 He lauded Dhakal for playing a key role in the constitution-making process. Dhakal's demise has caused our party, the CPN-UML, a huge loss, Oli remarked.
Though Ramnathji has left us, there are a large number of leaders and cadres, who are ready to move ahead by upholding norms and values that were dear to him, Oli said.
He expressed hope that the UML will be able to turn the late leader's vision and dreams into reality.