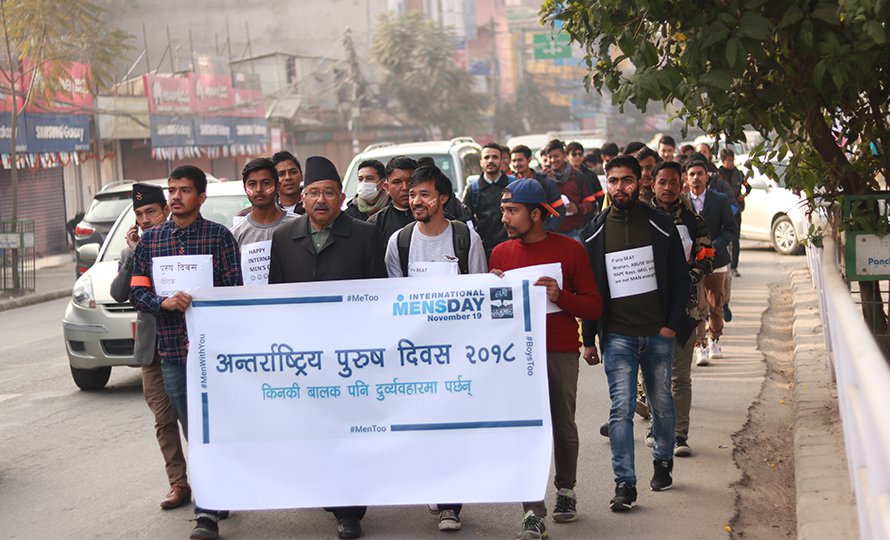 Kathmandu, November 19
Nepali youth have observed the International Men's Day on Monday by staging a rally and a corner meeting.
The organisers have said it is the first time that the Day was celebrated in Nepal.
One of the participants of the rally that began in Jawalakhal was former Chief Justice Kalyan Shrestha. He told other participants after the rally converged into a corner meeting in Mangalbar that all men and women should be able to celebrate all 365 days of the year as their days.
Coordinator of Hami Dajubhai, an independent youth group, that hosted the event, Sanjog Thakuri, says the event was organised to express men's solidarity with women's rights movement.
In particular, they wanted to give messages that all men are not rapists and even men and boys also become victims of sexual violence and other gender stereotypes, according to him.