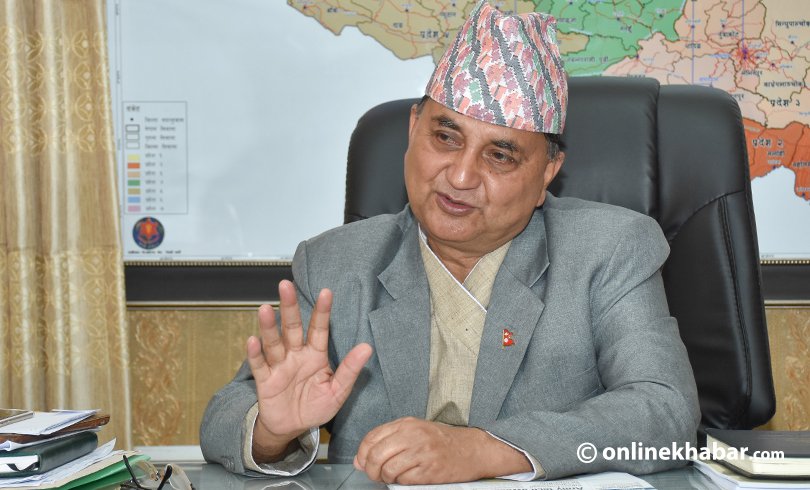 Kathmandu, March 18
Deputy Prime Minister Ishwar Pokharel says the government can decide to go on lockdown anytime if it feels a need for it to protect the country from the novel coronavirus infection.
Pokharel, who heads a high-level committee formed to take measures to control the spread of the virus in the country, says the government has already imagined such situations though it is not likely anytime soon.
"After we decided to suspend on-arrival visas at the airport, the arrival of foreigners has stopped at one level," he tells Onlinekhabar in a Tuesday interview, "But we share an open border with India, and it is a bigger problem. People's movement via these points seems inevitable. However, we are controlling it in coordination with India."
Pokharel also appeals to the public to support the government if it faces any situation requiring lockdown or any adverse condition, adding major political parties have already extended their support to the government in this regard.
"The government will take initiatives and lead the process, but it is a collective fight," he says, "We (the public) also have to control various social events and behaviours." Pokharel requested the common people not to host functions like wedding parties and social gatherings until the fears fade away.
"The government cannot stop them all forcefully. The people themselves should."