The ongoing lockdown, officially known as prohibitory order imposed in the Kathmandu valley has once again been extended till June 14.
This has left many people except frontline workers with plenty of time to utilise. Why not turn these uncertain times into a learning experience full of good and sweet memories? But how do you do that?
Try sharpening your life skills by cooking these sweets at your home so that you can also kill your craving while learning something new.
1. Jeri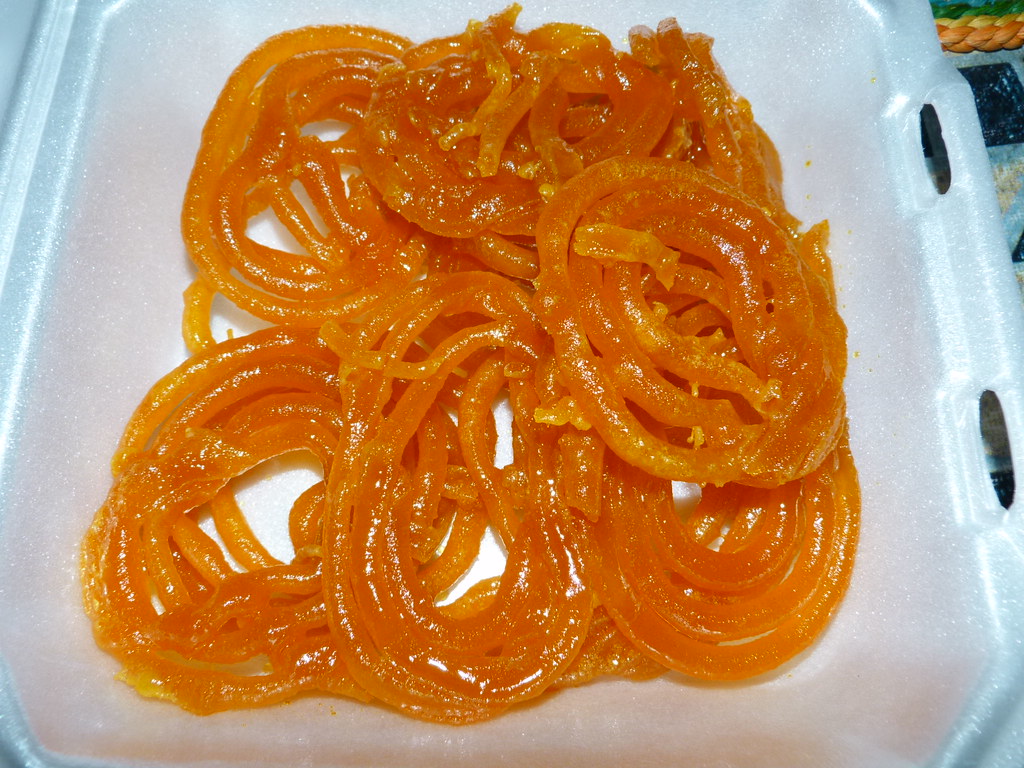 Jeri, a world-famous sweet snack, is generally known as 'jalebi' also. As common as it is in the market, making this twisted thing, however, seems very difficult to make at home. But, you can simply make this very sweet dessert by deep-frying the all-purpose flour batter of flowing consistency in ghee, making circular and twisted shapes and then soaking them in sugar syrup. You may not perfect this art of making jeri at once, but at least you can indulge yourself in this sweet delight at your home itself.
2. Rasbari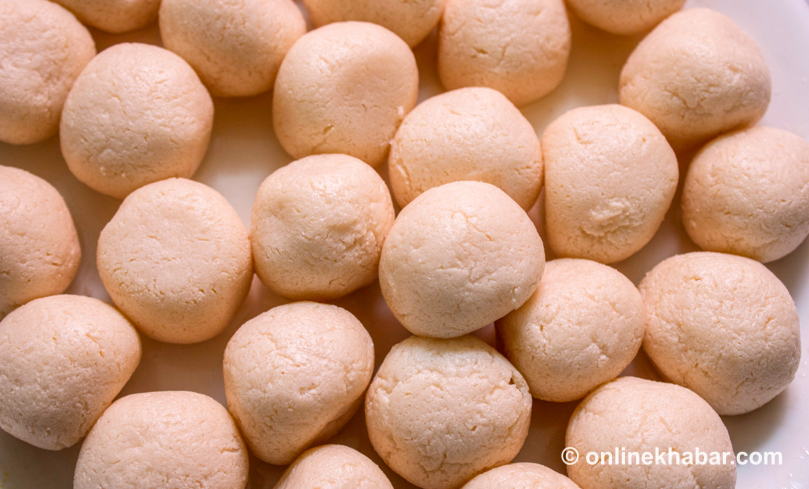 Another dessert loved in Nepal and India is rasbari or rasgulla. This syrupy spongy sweet is very easy to make at your home. All you need is some milk, lemon or vinegar, sugar water, some cardamom and some patience. These white milk balls boiled in sugar syrup and then chilled in the refrigerator are perfect delights for this summer as well. You can also make rasbari from the curdled milk. There are plenty of recipes available on YouTube for making rasbari, which you can refer to if you want to try your hands.
3. Lalmohan
Lalmohan, also famously known as gulab jamun in the Indian subcontinent, is soft deep-fried milk solid (khuwa) balls soaked in sugar syrup. Ingredients required for making lalmohan are almost similar to rasbari. Additionally, you just need some ghee to fry the milk solid balls for making this sweet. Try making it at your home and enjoy it with your family.
4. Barfi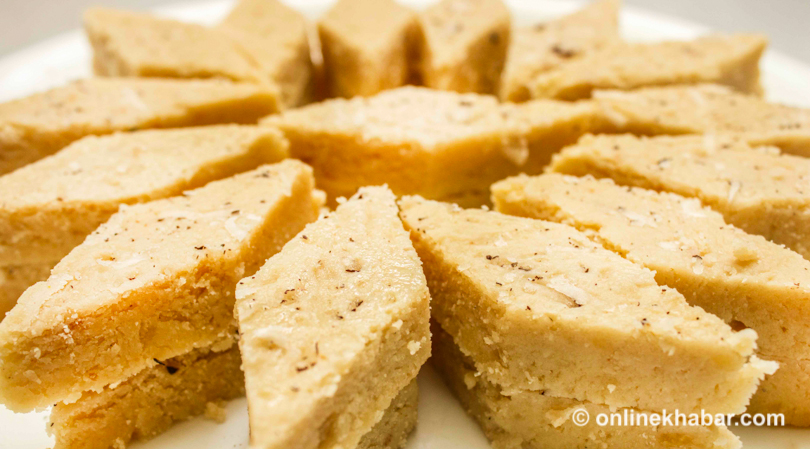 Barfi is also an Indian sweet much loved in Nepal as well. This confectionery item is also made from milk. It is usually in square or diamond shapes and usually coated with silver vark, edible silver leaf. In order to make barfi, you just need milk powder or milk solids, some sugar and ghee. You need to mix the ingredients and cook it until it solidifies. It will not take more than 30 minutes for this sweet to be ready. Once it is made, enjoy the fresh homemade barfi with your family.
5. Kaju katli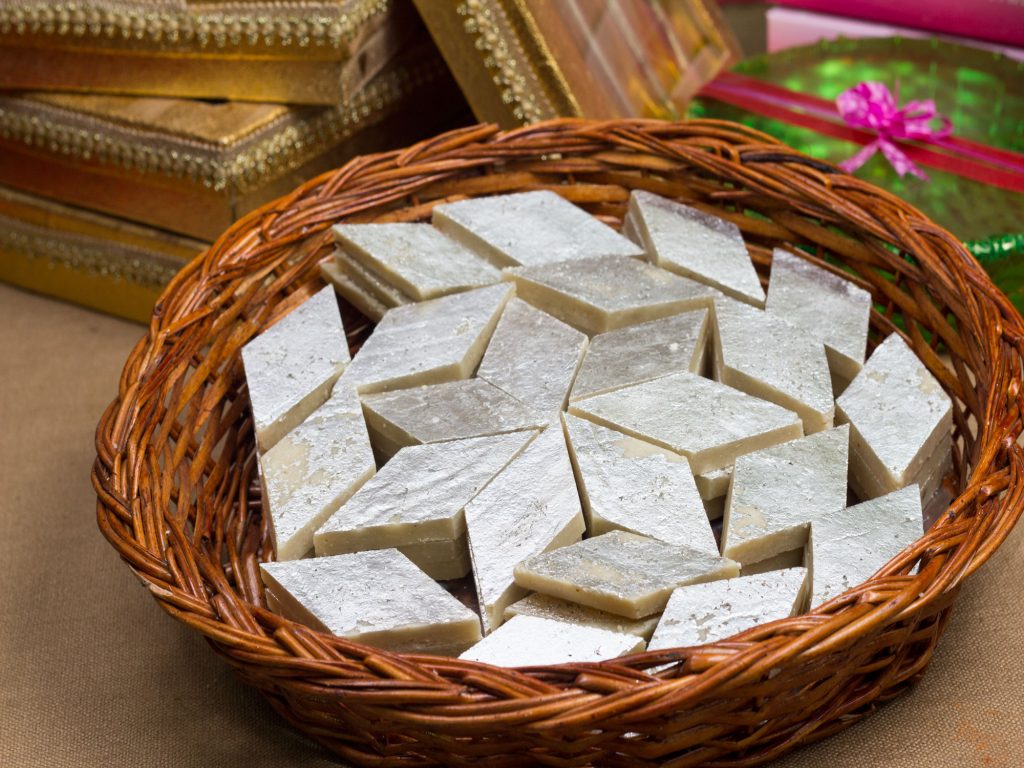 Kaju katli is basically a barfi made of kaju (cashew nuts). Instead of using milk solids or powder, powdered cashew nuts are used to make this sweet . Generally, at the sweet shops, it is made by boiling the sugar syrup to one string consistency and adding powdered cashews into it. It is then coated with silver vark and cut in diamond shapes. If you do not have an idea about one string consistency, there are other simpler ways to make it as well.
6. Rasmalai
Rasmalai is basically a rasbari shaped in a flattened puffed disc and soaked in thickened milk, also known as rabri. This Bengali delicacy is very soft, juicy and refreshing on hot summer days as well. If you are thinking of making rasbaris at home, it is best to try turning some rasbari into rasmali as well. You just need to squeeze some syrup from rasbari and soak it in creamy milk and garnish it with some grated pistachio nuts and almonds.