A news report stirred a lot of discussions on social media earlier this week. The Department of Immigration, as reported, has proposed a new amendment to the Immigration Procedure, 2008, mentioning that first-time women travellers under the age of 40, if they are travelling alone, need a written letter from their family members and their respective ward offices stating their 'permission' for the visit.
People have poured their disagreements on the matter, questioning the man-led department that made this discriminatory decision against women and their freedom that brands them as "second-class citizens".
Although the department clarified that the rule was just a proposal and no final decision has been made, it has raised serious long-term concerns. One of them is if men travelling abroad are safe from the clutches of traffickers? While the data say no, the proposal, according to experts, is apparently sexist that stemmed from the patriarchal mindset that women need masculine protection every time.
Shared risk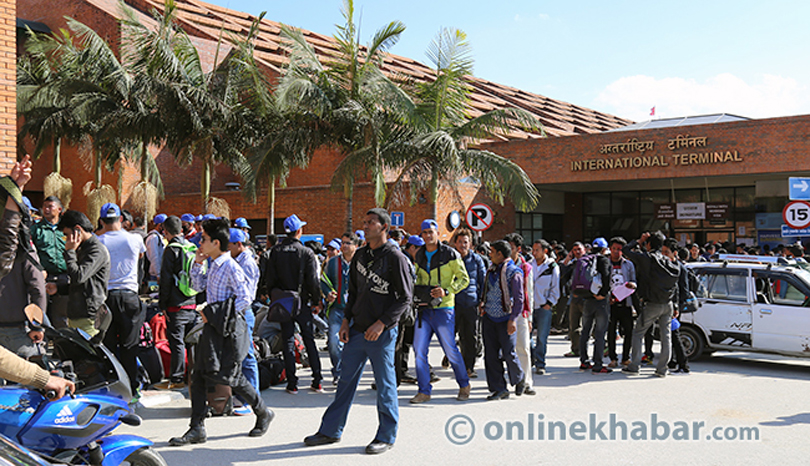 Yeshoda Banjade, the National Human Rights Commission's Human Trafficking Focal Person, says different studies have shown men are also as vulnerable to women when it comes to human trafficking in the case of Nepal.
"We have found that men have been trafficked as much as women. They might not be sexually exploited and harassed like women, but trafficking or exploitation does not always translate to sexual exploitation and violence. This stigma regarding the definition needs to be changed."
In 2019, the NHRC made public a report that estimated around 15,000 men, 15,000 women and 5,000 minors of Nepal were subjected to trafficking in persons in one year.
"Hence, by no means, it translates that men are less vulnerable than women when it comes to trafficking," Banjade says, adding "In 2020, trafficking cases were on the rise further."
Men fell victims to human trafficking through various schemes related to foreign employment including false promises of employment opportunities, she informs.
"Some of them are made slaves in foreign lands, others are paid less than what they were promised, and others got jobs different than what was promised."
"So, it is not right to tag only women as a vulnerable group."
A central leader of the Nepal Communist Party's Dahal-Nepal faction, Shashi Shrestha, also seconds Banjade. Shrestha, who led the State Affairs and Good Governance Committee of the House of Representatives for the past three years, says, "We have received bodies of men who went for foreign employment, we have heard their stories where they were swindled in a foreign land, their passports being seized or them working in a mentally and physically torturous environment."
Silent concerns of men
Former NHRC commissioner Mohna Ansari further adds, "We are not thinking of this as a problem because men in a foreign land are not accepting that they are sold."
Ansari says, as per the human rights principle, any human being is 'sold' or 'trafficked' when their passports or documents are seized and when they are devoid of any entertainment or free movement outside their designated area of work. "Men who pay middlemen to cross borders are also being sold," she explains.
"So, those Nepali men who are facing such problems need to speak and accept they are being exploited and talk about the number of years they have been in such situations."
Banjade further says that men are still vulnerable to human trafficking even when they come back home. "We lack rehabilitation centres for men who are rescued. In such centres, we could help the people rescued to return to their normal lives and home."
Women, because they are sexually exploited, seem like they are in more need of the centres, but the process is the same for both sexes, she argues. "We need as many rehabilitation centres for men."
Sexist immigration officials: A case in point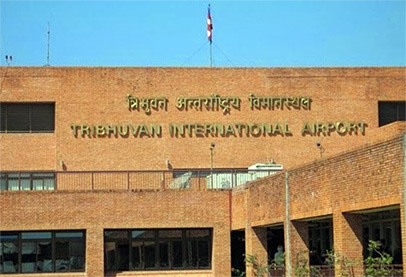 However, immigration officials fail to realise that men are also at risk of trafficking, therefore they tend to show overprotective behaviours towards women, which sometimes amount to sexism.
Here is a related story. Pooja Rijal, 23 then, was travelling to Myanmar and Indonesia in 2019 as her first international trip, after winning the Solo Women Travel Challenge. She was excited about the trip when she left her home in Koteshwar of Kathmandu, but that lasted for just an hour.
At the Kathmandu airport, she faced multiple 'judgemental men' who questioned her of her capability to travel alone.
"The officials at the airport warned me that I would be stopped elsewhere as well. At my transit in Kaula Lumpur, I was scared of being sent back," Rijal shares, "But, they checked my passport and papers and let me go without a single question. Rest of my trip went smoothly."
Today, she thinks she only went through a standard process at other airports that every traveller should go through. It was not different in terms of sex or age. No one suspected her of being trafficked.
"It [the proposal] will only pull us way back in time. People are bending the facts and discouraging women, not just under 40, from travelling alone and hinder long-term progress," she says, "Women have their own identity and are capable of making their own decisions."
Meanwhile, Rijal is concerned that if the proposed rule is ever implemented, it would restrict solo women travellers from moving freely, to work and travel freely. She, hence, calls everyone concerned to withdraw the proposal before it troubles any traveller like her next.
Age (non-)issue
Apart from the women needing "permission" to travel, officials and activists also strongly oppose the age bar that has been defined.
"Time and again, the commission has been speaking against the age bar that these laws and regulations have mentioned," Banjade says, "When we restrict the age group, it, ironically, makes them more vulnerable in comparison."
Ansari is also on the same page. "If a person is under 16, they need to travel with a guardian. If they are above 16 and have a passport and necessary documents, they are free to travel. The under-40 clause is against the constitution and the Universal Declaration of Human Rights [UDHR article 13]."
Shashi Shrestha suggests that rather than defining an age bar and impose restrictions, the government should try to be a facilitator. "For people of any sex travelling to any country for any purpose, their security and well-being is a responsibility of the nation," Shrestha says, "It is also people's duty to provide all necessary documents. It is the shared responsibility of the state and the individuals to gain knowledge about their host country's geographical conditions, culture, society, prospects of their job, social security issues for their betterment."
As far as the crimes and exploitations are concerned, she suggests, the government should apply necessary measures to control and treat the incidents rather than generalising and restricting the free movement of women.
Ansari also highlights that the problem is not only in the African or Gulf countries as being perceived by the department but also in Eastern countries as well. She suggests the government consider everything before making such a rule.