Mr M came to Nepal from South America in March 2020. As Nepal was relatively free of the Covid-19 pandemic, he had come here on a holiday with his wife. But, a few weeks after his arrival, Nepal went on lockdown; the government cancelled all flights in and out of the country.
Stuck in Nepal with nowhere to go, the couple rented an apartment in Pokhara and decided to stay there until flights resumed. But, things did not change as much as they hoped they would. There were repatriation flights out of Kathmandu in August 2020, but those were few and far between and none of them flew to South America. While commercial flights did resume in late 2020, they were limited and tickets cost three times more than the actual fare.
"We were stuck. There was no chance to get home, that is why we stayed here," says Mr M, who asked not to be called by his real name, fearing the government's wrath.
Mr M finally flew to Kenya on August 5, but the Department of Immigration's red stamp on his passport, banning him from Nepal for one year, has disappointed him.
"It was quite hurtful because I love this place and have been coming here every year since 2014. I wished the government could be a bit compassionate, but I guess things are what they are," says Mr M.
This is not an isolated incident. Of late, many foreign tourists have had a red stamp issued on their passports barring them from Nepal for at least a year if they stayed beyond July 29, 2021. This has resulted in tourists having to fly to countries that offer them free visas. Some have flown to the Balkans where they have been getting free visas for a year while some have gone to Africa as Nepal's immigration department's ever-changing rules drove them out of the country.
Ever-changing rules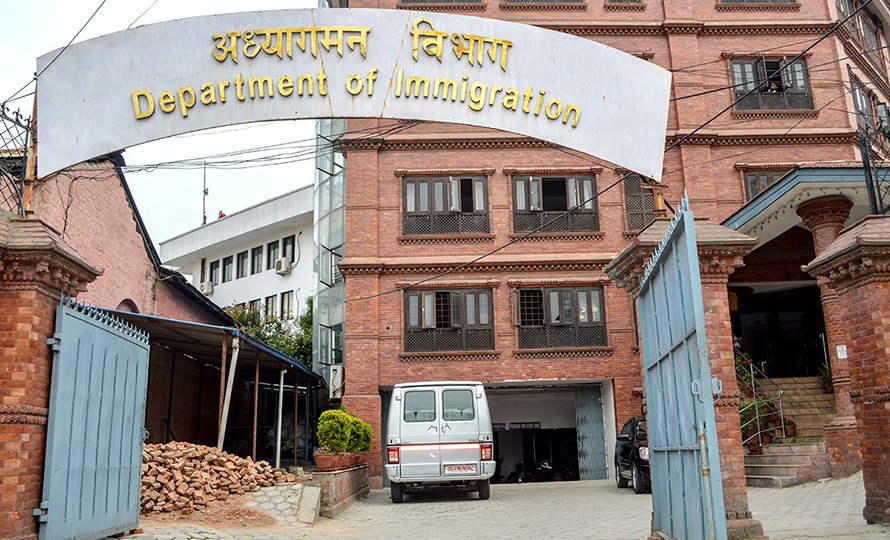 "I'd have stayed had I been given the chance. I'm still willing to come back, but sadly, this red stamp means I can't come till August 2022," says Mr M.
But, things have changed since he left on August 5.
On August 20, the Department of Immigration released a notice stating tourists who were stranded in Nepal even if their visa had expired could stay in Nepal until September 29. Even though the department says that this will be the absolute last that it is going to allow people to stay, with rules changing every month, tourists are puzzled if they want to leave or stay put.
"I feel cheated in a way because this is unfair. Had I known this would happen, I'd have happily stayed in Nepal," says Mr M.
But, it is not that the government has not shown any compassion. Upon orders from the Home Ministry, the department allowed people to be in Nepal for seven months, even though they can only be here for five months on a tourist visa. This came as a boon to many tourists who just could not afford to pay extortionate rates for flight tickets in 2020.
But, things changed in June. The department published a notice on its website asking tourists who had their visa expiring to leave the country by July 29, leaving people like Mr M in a pickle. According to the notice, if tourists did not leave Nepal by July 29, they would be barred from entering the country for a year.
Decrees and defences
Like Mr M, Linda was red-stamped by the department before she left Nepal for the Balkans. She says it was quite uncalled for during the pandemic. Based in Pokhara, she went to the immigration office there time and again asking for a pardon, but that did not happen. But unlike Mr M, Linda only got banned from the country until December 2021.
"The rules changed which resulted in us making that decision," says the department's spokesperson Jhanka Nath Dhakal. "I know that it doesn't look nice but these decisions come from the Home Ministry. We are just a regulatory body that follows these decisions."
When asked if people like Linda or Mr M's red stamp would be removed, Dhakal said that it was unlikely as a decision had already been made during that time.
Dhakal and other government officials say that even though they understand the tourists' problems, they feel the visitors have had plenty of time to get away from Nepal. But, that has not been as straightforward as they claim it to be. Flights have not been regular as the Delta variant has spread throughout the world.
With most of them yet to be vaccinated, the tourists are scared to leave their bubble and travel abroad amidst the pandemic as they argue that a case-by-case basis needs to be implemented by immigration.
Linda, 65, was terrified to leave, as she had not been vaccinated. But, as the rules stated she had to leave, she did so with a heavy heart. "I would have loved to stay there. But, sadly, the rules didn't allow for that to happen," she says.
New change but no solace
To make things easy (and complicated), the government has released a new statement last week, in which it writes that tourists can stay in Nepal until September 29. While some have cherished this, others are not as happy.
Ryan is an Australian citizen who cannot get to Australia anytime soon. Tickets cost as much as AUD 11,000, but his main problem is there is a long waiting list that only allows him inside his own country by November.
"I'm desperate to return, but I can't. I understand the Nepal government's stand, but I'll be red-stamped regardless. It's like being treated as a criminal," he says.
But, department officials say they are just following orders (from the Ministry of Home Affairs). Spokesperson Dhakal says the decision to extend the date to leave Nepal was made to ensure that tourists like Ryan who cannot go back to their countries have time to find alternate routes.
"We are aware of this and have been holding meetings with the ministry regularly. We don't want people to feel that they are being cheated," says Dhakal.
Government change affecting immigration rules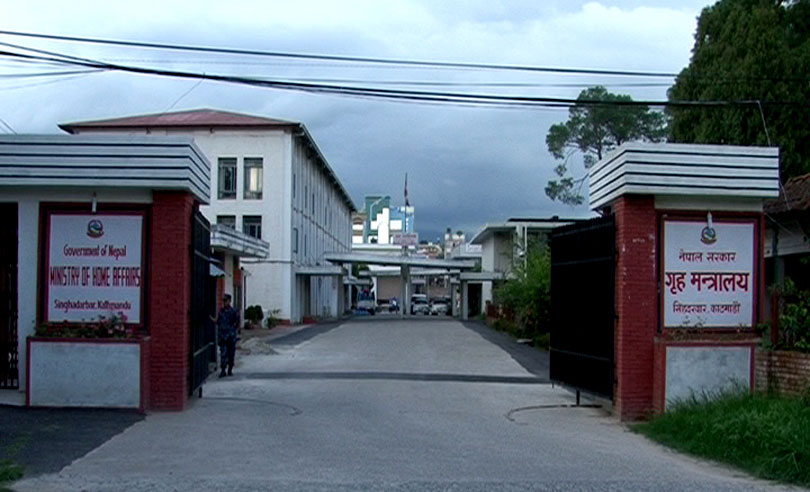 An official from the department tells Onlinekhar on the condition of anonymity that it is not in charge of the rules and that it comes from the ministry. The official says they do not want to be issuing these red stamps as it increases more paperwork for them.
"Who wants to do more work," he says.
The official adds that they have been trying to raise this issue with the ministry for a long time, but due to ministers changing on a regular basis, their message gets lost.
"We want to make it easy for the tourists, but for now we can't do anything because the government has just changed, and a new minister is at the helm. If they change things, we can make things easy for tourists; if they don't, there is nothing we can do," he says.
But, Phanindra Mani Pokharel, the Home Ministry spokesperson, says whatever the department is doing is as per the law. He does not want to accept that a concrete decision has not been made due to a new minister being appointed recently.
"We've been taking action against people who overstayed and sending them back. This is what is in the rule books," he says.