How often do you think about where the money you spend on a good meal outside goes? At Mahabir's Centre for Nepal Connection (Mahabir's Connection) cafe, you don't only get to see where it goes, but also feel good about it.
This connection between you eating out and the disadvantaged people in rural Nepal getting much-needed support may sound odd, but that is the idea the cafe was built on.
Located on the first floor of Sagarmatha Complex at Mandala street, Thamel, the modest cafe is a place to-go for those who want to Mahabir Pun's cause, but also for those looking for a good meal deal in the tourist district.
As you enter the restaurant, you see a plethora certificates and accolades on the wall that have  'Mahabir Pun' written on them. They are a testimony to his remarkable services Pun has done to his community. The pillars at the cafe have portraits showing naive countenance of children from underprivileged areas of Myagdi. The golden-lit room and soft, perpetual music in the background make the café cozy. The staffers are welcoming and promptly arrange help when needed.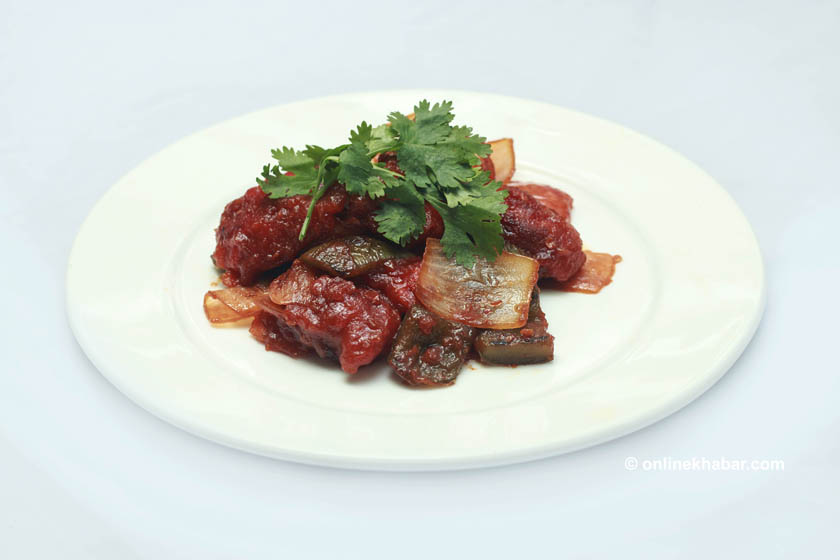 Talking about the food, they provide two menus: the standard menu comprising all the regular snacks and the second is what 'Mahabir Pun would suggest' i.e. the Khana Set and Dhindo Set (buckwheat pudding) catering to the foreigners. As for my personal favorite, the Homemade Style Fries (pakoras) made with potatoes brought from Pun's hometown, Myagdi, was a treat. The fries, coming in round shapes, were tart, crunchy, sweet and fiery all at once. The dish was served with fancy sauce (mayonnaise and ketchup) which added to its taste, making it partly creamy.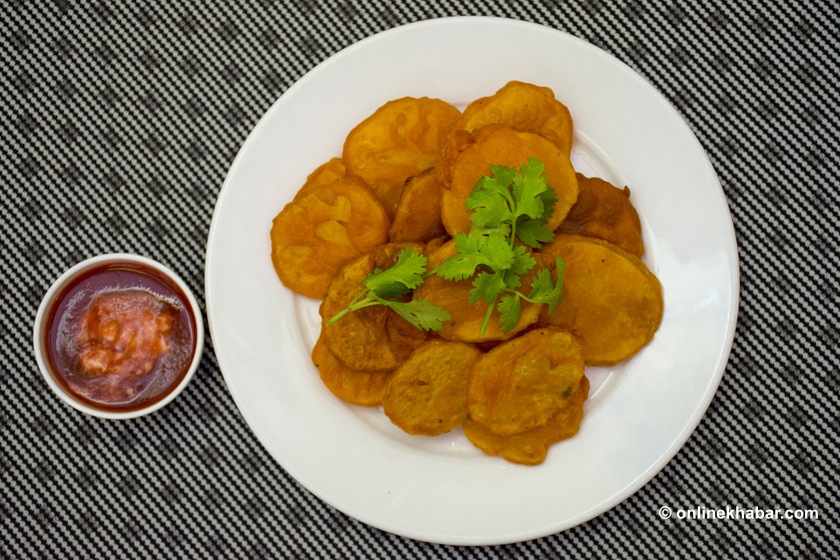 Secondly, the Green Bean Connection was a platter of healthy beans gently fried and garnished with ginger and garlic. The beans were not over cooked, instead they were pretty raw and topped with light sprinkles of salt, which kept the nutrition intact. Although it could have been a little less oily, the taste was somehow pleasing and the beans were chewy.
The menu has a special section of A La Carte serving Rice Bowls and thick, gravy curry along with brim-full daal (lentils). It is probably meant for the indecisive foodies as a separate alternative to the regular snacks, and for tourists keen on trying authentic Nepali staple dishes.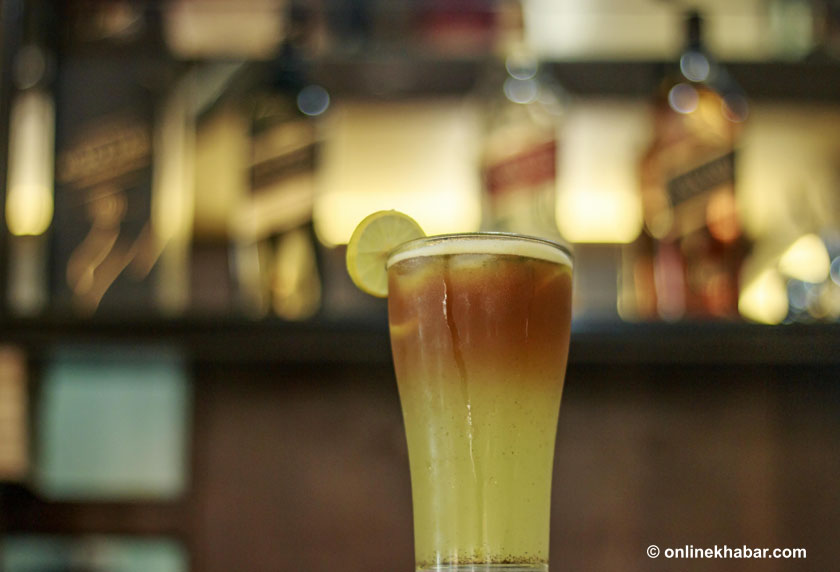 Albeit their slow services, once a mouthful enters the stomach, you know instantly that it is and atonement and the restlessness induced by the delay is substituted by a satisfied tongue.
Along with food, Nepal Connection also has a a corner to showcase a pod of jams, ornate neckpieces made out of rolled lokta paper (Nepali Paper), local hand-picked green tea leaves and income-generating activities carried out by women of Nangi village. Moreover, they have plans to expand their services under the next phase. Their motto is simple: "One School, One tiny Library."
You almost feel like splurging here more often because the revenue directly promotes schooling and medications to those who cannot afford it. For that reason, Nepal Connection proudly claims its one-upmanship in an area dotted with legions of cafes. It is perhaps the the only café for a social cause in Thamel.
All in all, the place has lived up to its tagline.
It also ha has a projector and ample space for meetings. Not only that, the café boasts high speed internet and hassle- free borrowing of laptops. That is why it is a a top-notch place for meetings.
Mahabir Pun's Center for Nepal Connection
Address: Sagarmatha Bazar, Mandala Street, Thamel
Phone number: 9817271966
Email: nepalconnection.org.np
[email protected]