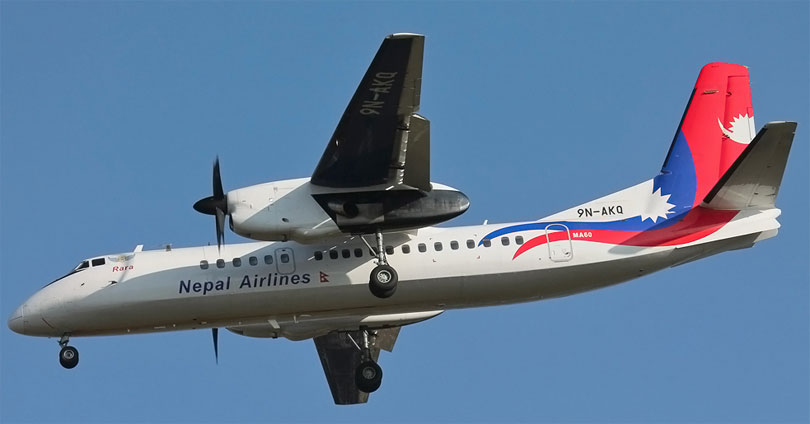 Kathmandu, August 16
Nepal's national flag carrier, Nepal Airlines Corporation, is buying two new narrow-body aircraft to expand its market.
The Corporation is currently suffering from aircraft crunch and has adopted a strategy to expand its market so as to compete with private airline companies.
A Corporation source says it is holding discussions with Airbus to directly purchase the aircraft without calling for tenders as per a recent amendment to the Public Procurement Act.
The Corporation plans to bring two aircraft from A 320-200 series within October 2018.
Meanwhile, the Corporation has already sent Rs 8 billion to AAR Corp to buy two other wide-body aircraft. It is expected that Corporation;s share in the international aviation market will significantly increase.
The state-owned company had topped the list of airlines serving highest number of international passengers as well as that of making highest number of flights from the Tribhuvan International Airport last year. It is not sure if the Corporation can retain the status this year as well because only two Airbus are operating international flights.
NAC spokesperson Rabindra Shrestha says the number of international flights has dropped by 40 per cent this year.