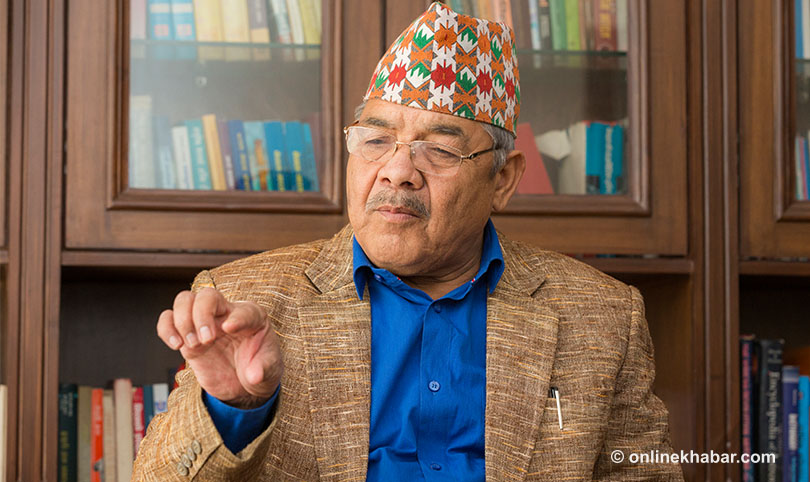 Kathmandu, August 5
The vice-chairperson of the ruling Nepal Communist Party has said he would not be involved in any faction of the party.
Bamdev Gautam's statement comes days after he floated a proposal supporting the leadership of Prime Minister KP Sharma Oli as the intra-party dispute between the factions led by Oli and another chairman Pushpa Kamal Dahal has not been solved for the past few weeks.
As informed by Gautam's aide, Bishwamani Subedi, when Dahal met Gautam at his residence in Bhaisepati of Lalitpur this morning, Gautam said, "I will not be involved in any of the factions, big or small." Gautam clarified that he was not for or against a particular leader, but he was determined to party unity, according to Subedi.