Kathmandu, July 24
Minister for Law, Justice and Parliamentary Affairs Sher Bahadur Tamang has resigned from his position on Tuesday.
Minister Tamang organised a press conference at the Ministry today and announced that he decided to quit on moral ground.
The Nepal Communist Party leader claimed that he was committed to protecting and promoting women's rights throughout his life; and the recent statement about girl students studying in Bangladesh also did not have any mala fide intent.
However, the statement gave opponents a chance to draw the government into controversy; therefore he decided to resign so as to support the government's 'Prosperous Nepal: Happy Nepali' campaign, he said.
Minister Tamang's wife, Province 1 lawmaker Ushakala Rai, was also present with the Minister during the press conference.
(Updated at 3:15 pm)
---
NCP directs Minister Sher Bahadur Tamang to quit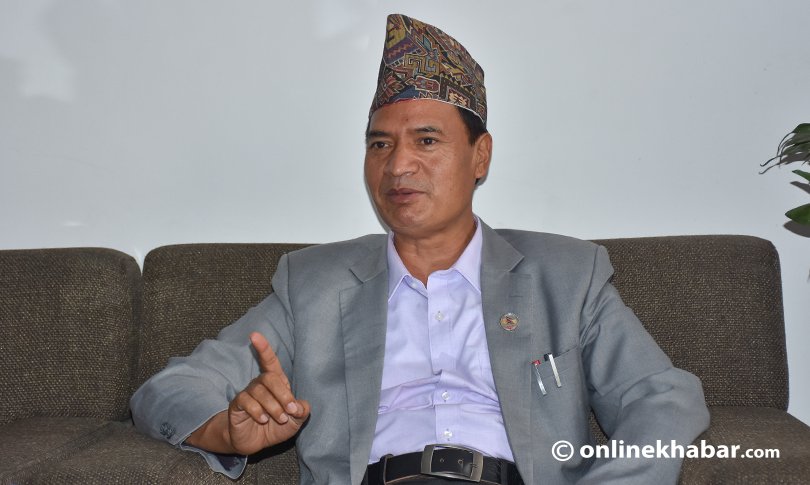 The ruling Nepal Communist Party has directed its lawmaker Sher Bahadur Tamang to resign from the position of Minister for Law, Justice and Parliamentary Affairs of the federal government.
The directive follows his controversial statement that many Nepali girl students studying medical courses in Bangladesh had to submit themselves to other people to acquire certificates, suggesting they were victims of sexual exploitation.
The statement had received a lot of criticisms for members of the public as they claimed that the leader offended the dignity of women. He had apologised for the statement, clarifying his intention was to show problems faced by Nepali students, but to no avail.
Top leaders of the party including Prime Minister KP Sharma Oli had discussed how to solve the issue during a meeting at the PM's residence in Baluwatar last night. During the meeting, the leaders agreed to direct Tamang to quit.
"Attempts were made to vilify the entire government and party. Therefore, we have told him to resign," a top leader of the party says.
Therefore, Minister Tamang will announce his resignation amidst a press conference today, according to a party source.
The press meeting has been scheduled for 2 pm at the Ministry today.