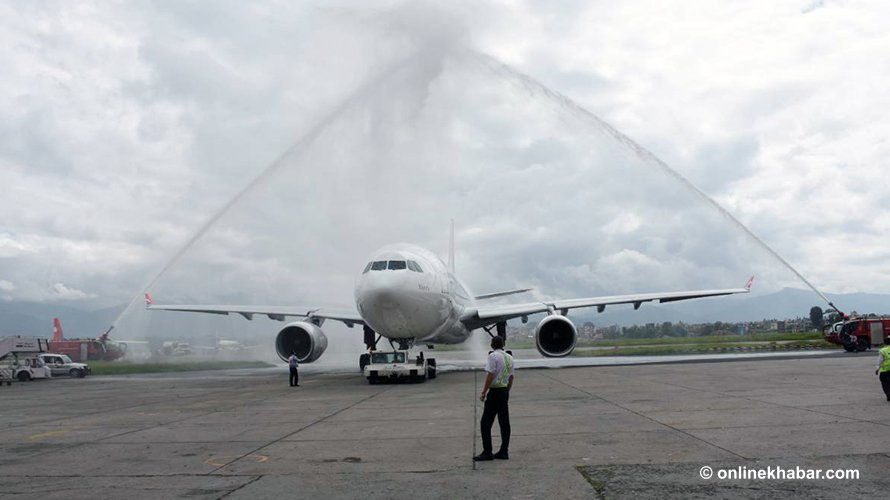 Kathmandu, August 24
The second wide body plane of Nepal Airlines Corporation, 'Makalu', ,ade its first commercial flight to Bangkok on Friday.
The airbus aircraft (A330-220) with call sign '9NALZ' will fly to Bangkok thrice a week as per the old flight schedule for the time being. NAC received delivery of the aircraft on July 26.
NAC Spokesperson Rabindra Shrestha said NAC has plans to operate flights to South Korea, Japan, and Saudi Arabia after completing necessary processes.
NAC has been operating flights to New Delhi, Bangalore and Mumbai of India, Malaysia, Hong Kong, Thailand, Doha and the UAE.