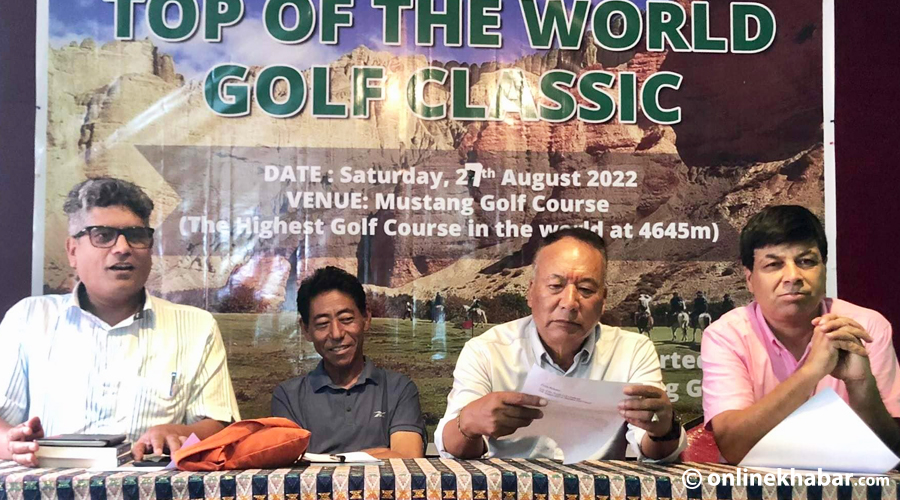 Kathmandu, August 8
A new golf course is being constructed in the Mustang district of Nepal's Himalayas, which the planners claim will be such a facility at the highest altitude in the world.
Currently, Sikkim has the world's highest-altitude golf venue at 3,970 metres, but the new one in Mustang will be at the altitude of 4,635 metres, according to the planners.
Lomanthang Youth Club and Lomanthang rural municipality will host an event at the venue in Lomanthang from August 27 to mark the opening of the facility.
Four female and 24 male golfers from Kathmandu and Pokhara will participate in the Top of the World Golf Challenge, according to the organisers.
Gandaki's provincial lawmaker Indradhara Bista has also invested some amount in the project.
Nepal Golf Association President Tashi Ghale hopes the facility will establish Lomanthang of Mustang as a must-go destination among golfers of the world.