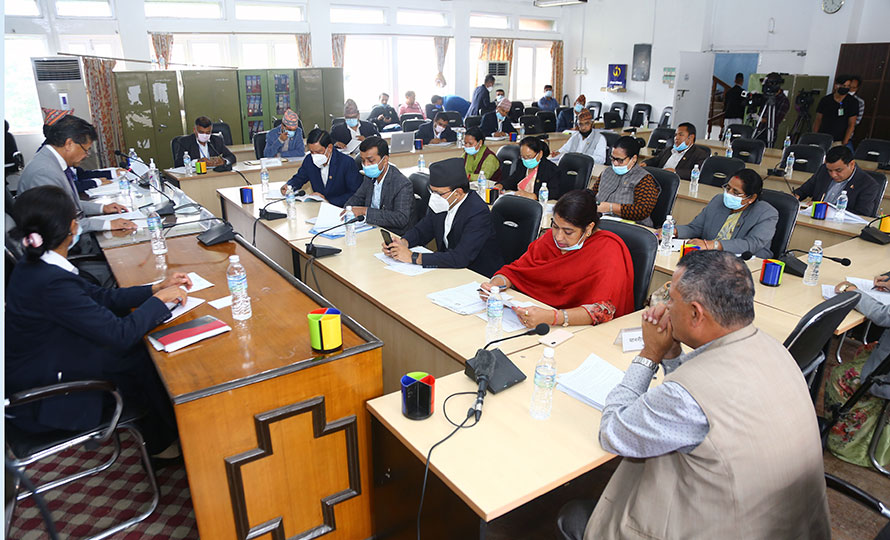 Kathmandu, June 22
The Public Accounts Committee in the House of Representatives on Monday has discussed allegations of irregularities in the medical equipment purchase for the country's Covid-19 response via Omni Business Group.
During the discussion, most of the lawmakers suspected the role of Health Minister Bhanu Bhakta Dhakal in the process. Likewise, they stated the involvement of the ministry's expert advisor, Dr Khem Karki, also looked suspicious.
Office of the Prime Minister and Council of Minister Secretary Narayan Prasad Bidari, Health Secretary Laxman Aryal, Department of Health Services Director-General Dipendra Raman Singh and others were summoned to the meeting today. As the lawmakers asked them a series of critical questions, the bureaucrats tried to avoid their involvement in the irregularities, citing they were recently transferred to the positions.
A few lawmakers of the ruling Nepal Communist Party also said the minister could have been involved in the irregularities as he was exceptionally active in fixing the deal.