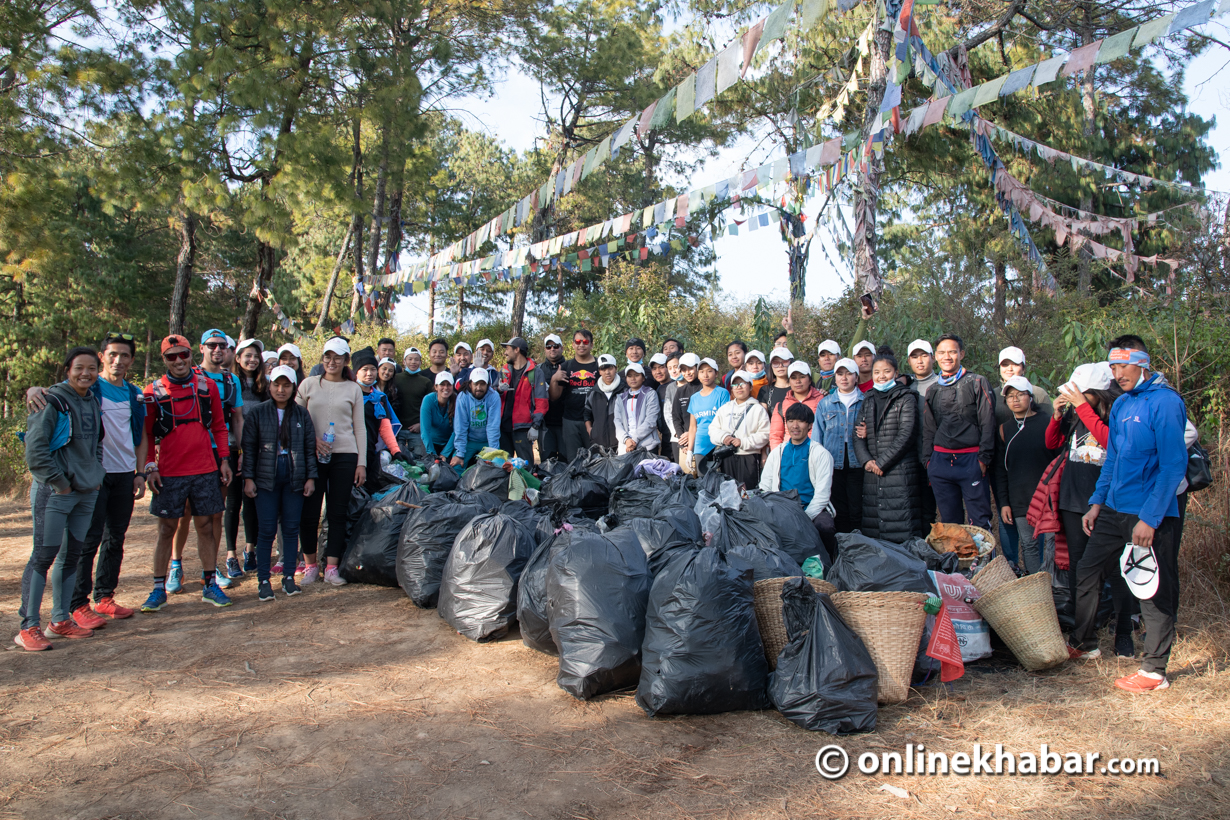 Kathmandu, January 12
Mira Rai Initiative (MRI) organised a clean-up and awareness campaign along the Champa Devi Trail on Saturday.
MRI mobilised 65 volunteers who hiked the trail and picked up the litter and debris that had been left behind. The volunteers also placed 30 dokos (organic bins,) 20 sign-boards and notices that prohibited tossing of any waste throughout the trail.
Moreover, Mira Rai Initiative also coordinated with the local authorities such as Dakshinkali municipality and local recyclers (kabaadi) to ensure the arrangement for proper and timely management of the waste that are collected from the bins. Altogether, the volunteers were able to collect 80 bags of trash that comprised of glass, paper, papers from food wrappers, beverages, and straws.
Founded in 2017, Mira Rai Initiative (MRI) is a non-governmental organisation (NGO) committed to supporting trail-running and trail running community in Nepal. The organization was founded by the legendary ultra-trail runner Mira Rai whose story continues to inspire trail-runners all over the world. Ever since her debut in the trail running scene in 2014, Mira has broken world records, won numerous races and titles both nationally and internationally. She is one of the most celebrated athletes in the world who has won several accolades, awards, and recognition such as the National Geographic Adventurer of the Year, 2017; Asia Game Changer Awards, 2018, to name a few.