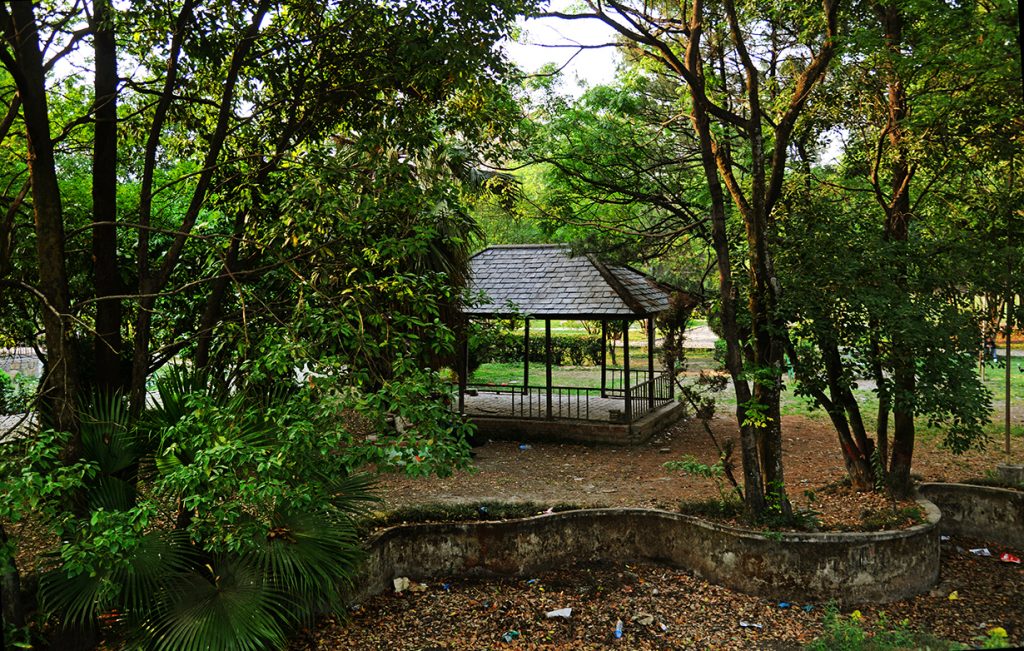 As someone who has been building parks in Kathmandu for the past few years, Milan Rai is not happy with the ones he is working on.
"These parks aren't my creation," he says.
But, why would he say that? He has been spending most of his days in these parks trying to build them for the community and the coming generation. Anyone would be happy to take credit for them. But Rai is different.
He says these parks are not his creations as they have been designed by the people hired by city governments and that he is merely trying to make them better. Now, Rai hopes he can explain to people within the local government what a park actually needs and hopes policies are made in order to make parks for the future and not just the present.
"These parks will come in handy for the future generation so we need to be creative and build them thinking about what they will need. Currently, we've been building parks just for the sake of it."
Parks for the future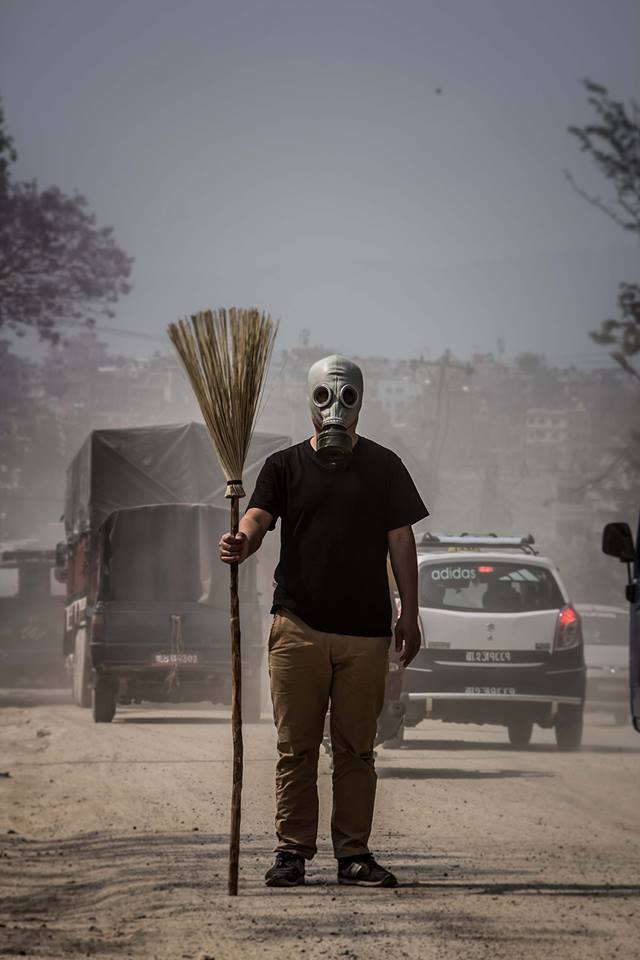 It has not been long since Milan Rai started to realise the importance of open spaces and parks. It all started when his white butterfly project took him closer to trees. Following that, he started spending a lot of time around them sticking his white butterflies on many trees. One such tree was cut down and Rai then started to vocally campaign for greenery and open spaces in Kathmandu.
"Trees became my escape. It became my solace and I started to spend a lot of time under them."
He had started to understand their importance and that solidified when he went to countries like England, Scotland, Hong Kong and Singapore with his butterfly project.
"I was in awe when I found well-planned public spaces in these places. I instantly felt that we needed these places in Kathmandu as well."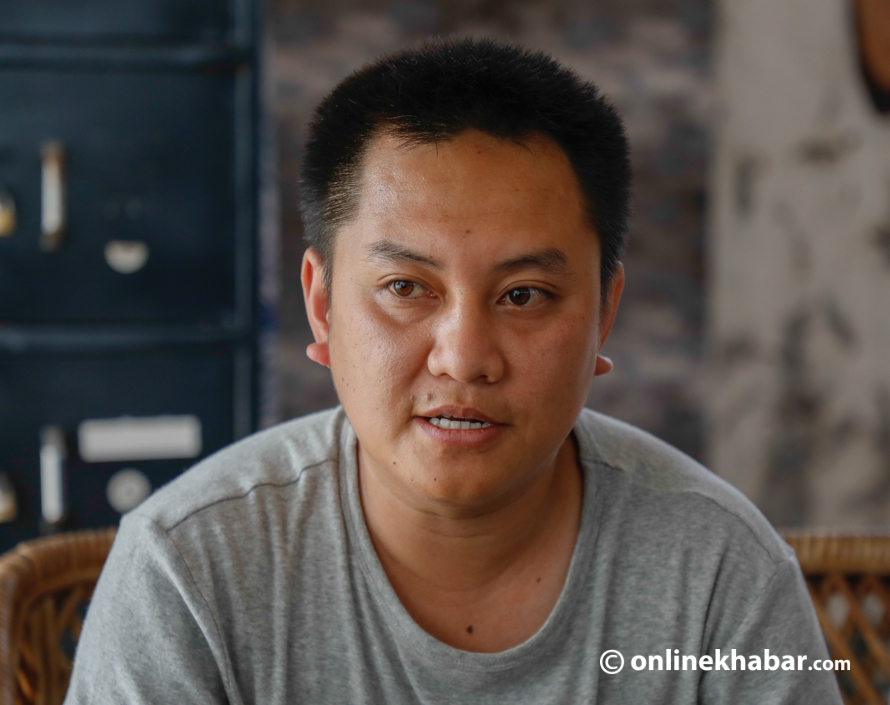 Milan Rai came back and started to openly speak about it on his Facebook page and then by going out. People would see Rai with a gas mask over his head and a broom in his hand questioning the authorities about the deteriorating air quality in the valley. He was ridiculed, but he calls that a performance of his art.
"It took me 21 months before Kathmandu's mayor Bidya Sundar Shakya met me," he says. "Even then he dismissed my ideas of building parks in the city."
Frustrated, Milan Rai went to Lalitpur. It did not take him as long to meet Mayor Chiri Babu Maharjan and explained to him the importance to set up an environment where the city's biodiversity would thrive.
"He understood what I wanted to do but he explained how things weren't as straightforward."
He soon learnt how. Lalitpur had commissioned various park projects already and asked Rai to oversee them. As soon as he saw the designs, he knew that a lot needed to be changed.
Lack of transformative leadership

One of the main issues Milan Rai saw was how these projects did not include experts. He blames a lack of transformative leadership for that.
He says, "These parks were copies of other parks. They weren't creative and didn't even take into consideration what the people of the place actually wanted."
He wanted Lalitpur metropolis to help him build one but after learning about the hassle of the bidding process, he asked the metropolis for land and started building a pocket park in Bhanimandal.
"That also isn't something that I liked, but that project led to others."
Following that, Milan Rai realised he needed a team as he could not do everything on his own. It was then that he founded the Vrikshya Foundation as he wanted to have a team of experts who would help in changing policies and the mindset of people.
The foundation since then has been trying to help build better public spaces by looking into different things.
"We look into cultural, historical and anthropological aspects of the area," he says. "We want to stop one person from determining what a park should look like and how a person should walk."
Need for a conceptual clarity
But, how can that be done? Milan Rai says it is simple, but conducting public discourses and asking people what exactly is their need. In Nepal, that rarely happens when it comes to building parks because the municipality or the metropolis fears that the budget will be frozen.
"Nepal is a weird place. Here, we build parks when the option to build a commercial building is no longer available," he says.
And, why do they build a park? Rai says this happens as various people want a share of the budget that comes through the municipal government.
"It's only about money here," he says. "Hopefully, things can change."
He says even when that happens, he wants the local governments to involve people from various disciplines. But, that can only happen when experts agree to be a part of the project.
"We've asked experts to help us, but they don't give us time. That has been an issue that we at Vrikshya want to solve."
Following that, Milan Rai has been getting offers to revive some park projects but says he has not been doing them as he wants to stay clear of petty politics that have hurt him before.
"I want to be clear and stern on what I want. I'm someone who's not afraid to fail and that's why I want to do projects on my own."
He says as years have gone by, his vision has become clear and not that he has understood what he wants to do, he wants to ensure that there are policy-level changes before he gets involved in other park projects.
"We need to make policies on what a park looks like and what should be included in it. Right now, these parks are being built in a haphazard manner and I hope we can change that and contribute to change."