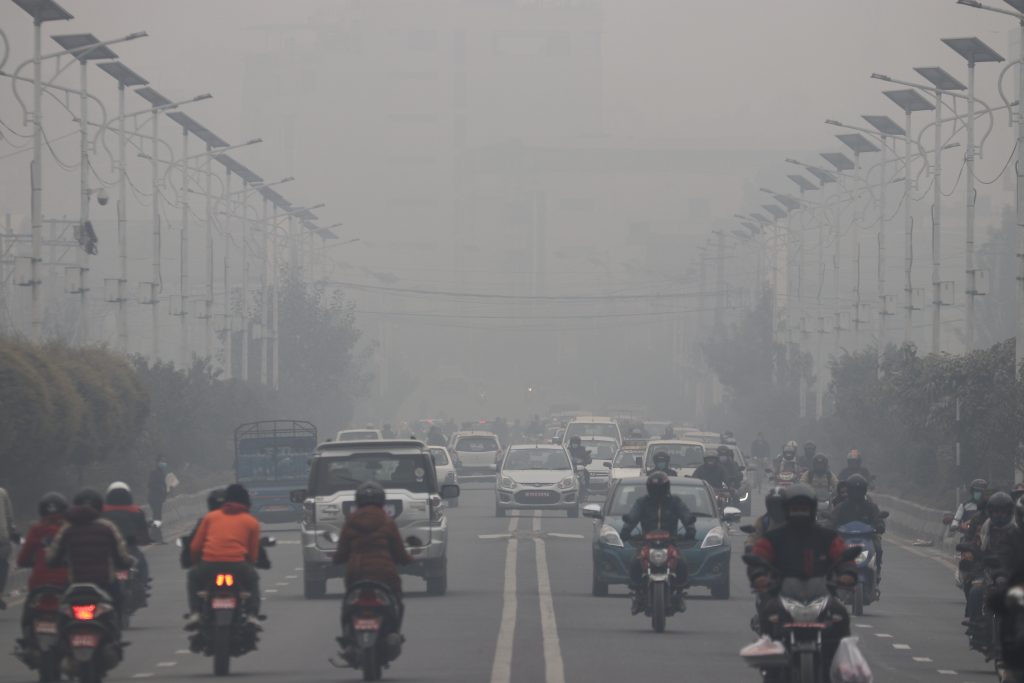 Kathmandu, January 5
The air quality has degraded across the country including the Kathmandu valley lately.
According to the Meteorological Forecasting Division of the Department of Hydrology and Meteorology, the lack of winter rain has led to increased air pollution in Kathmandu, Bhaktapur and along with cities like Tulsipur, Dhankuta and other cities in the southern plains.
The lack of rain has also intensified fog and haze in the southern belt, due to which domestic flights have been affected.
The air quality index (AQI) at 7:45 am on Thursday showed the increasing level of air pollution in Bhaktapur, Kathmandu, Tulsipur and Dang. Kathmandu's AQI has reached 153 followed by 154 in Bhaktapur. AQI in Tulsipur and Dhankuta was 108 and 106 respectively.
AQI above 100 is considered harmful to public health. Children, the elderly and people with breathing complications are more vulnerable to air pollution as they may face adversity and further complications if it is on 100-150 scale. It is harmful to all if it exceeds 150.
Generally, AQI 0-50 is considered okay for human health.
Experts have urged one and all to take precautions against increasing air pollution in the country.