When Kathmandu hosted the fourth BIMSTEC Summit last month, empty spaces of the city turned into gardens. But the places got their original form back after a week.
This, however, is not a concern for normal Kathmanduites. But, for artist Milan Rai, the withering of plants after the conclusion of such events is a matter of dismay.
"When Indian Prime Minister Narendra Modi visited Kathmandu in May this year, I posted a live video on my Facebook from Tinkune, repeatedly shouting 'these trees will die'," Rai narrates, "Many people commented that I was staging drama to get public attention. But, I insisted we needed to take this incident as an opportunity to learn a lesson."
His message was simple: Kathmandu needs to have permanent, natural parks to welcome its guests. Once you build it before significant events, you should conserve them in the long run too. However, learning and teaching the lesson was a difficult task. It was not something that he could achieve alone.
Nonetheless, five months after the incident, Rai has assembled a group of like-minded people, who have launched a project named 'Green Spaces: Love letter to the city' with an objective of establishing as many green parks as possible in Kathmandu.
The product of 'frustrated' mind
Rai was so determined in his mission that few days after Modi went back to India, he approached the Kathmandu Metropolitan City with a proposal to permanently turn the empty space of Tinkune into a park.
"At first, they did not pay any attention to me," he narrates, "After a few days, I warned them of putting up a tent at the office premises so that I would not spend my time coming there and going back. Finally, the officials hinted that we could build a park there."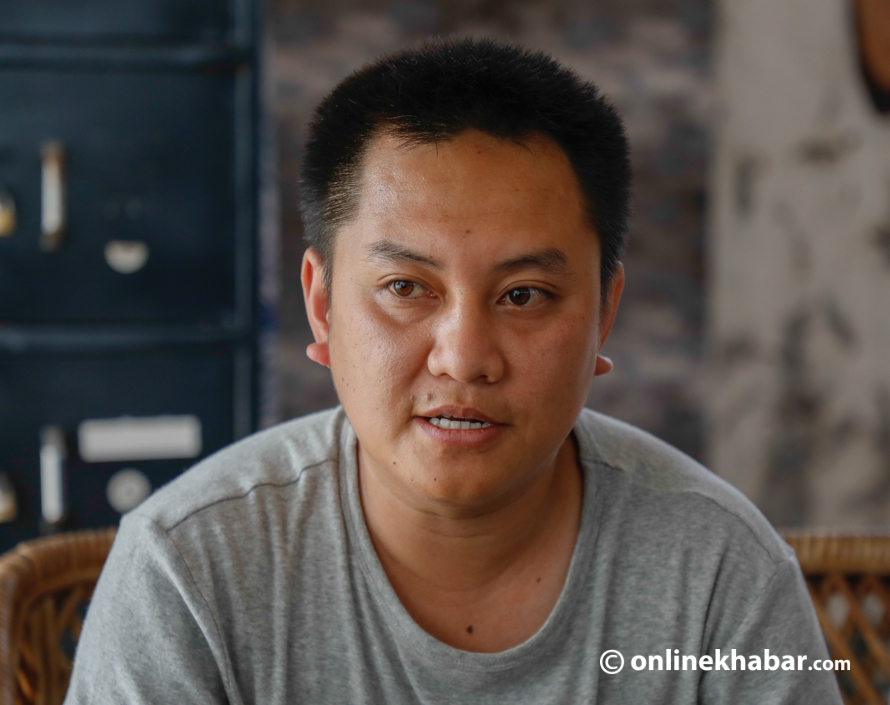 But, officials from the Ward 32 Office blocked his plan. "They were adamant that we cannot do anything on the land in Tinkune."
Then, an angry Rai rode on his bicycle, which he uses to commute around the city, and left the office. "I was angry and I needed something to channelise my energy. But, I was not sure where I was going to," he said, "I turned my wheels towards Bauddha."
He went to the Ward 6 Office and tabled the same proposal. Again the officials did not take him seriously as he was alone. However, he visited the office the next day and convinced the ward to let his group turn empty spaces into parks.
The team
After making rounds at municipal and ward offices, Rai was successful in getting the land. But he did not have a team to work with.
On June 5, he participated in a rally organised on the occasion of World Environment Day. While discussions on random issues were going on during the rally, Rai floated his idea about the project, and instantly got five friends to join his team.
They were animal rights activist Shristi Singh Shrestha, permaculture entrepreneur Prabigya Basnet, social activist Mahatma Parajuli, environmental activists Amod Bajracharya and Lopsang Syangbo.
As the team included people from diverse backgrounds, they thought it would work well because different members could make different contributions to project. "For example, I am associated with an NGO, Clean Up Nepal, and I can help the new project get funds," Bajracharya shares, "We will also open and update the website for the campaign and promote it among our networks."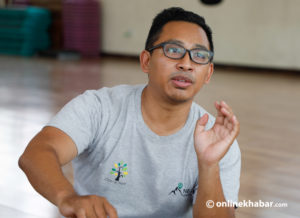 "Likewise, Parajuli has a good rapport with locals of Baudhha and he can be a great help in community mobilisation."
Basnet, on the other hand, has knowledge about different sides of public park management as she was also involved in turning the Narayanchaur playground in Naxal into a park.
Shrestha says she is contributing to the campaign by motivating like-minded people of her circle to get connected.
Need for community, not corporate, engagement
Rai and his team are aware that their project will not survive if locals around the park do not feel ownership over the parks. To make sure that, Rai has planned to let local individuals write their ideas and stories onto the trees.
"For example, the tree guards that we have used in the first phase are different from common tree guards. They have enough space to put on the sponsor individuals' messages and stories."
One can sponsor a tree guard by paying Rs 6,000. If the sponsors choose not to keep any message related to their personal life, that is also fine.
The team vehemently rejects the popular idea of collecting funds from banks and corporate houses to build and maintain parks. "Once we approached a commercial bank and it too agreed to sponsor our project," Rai narrates his bitter experience, "But, what they demanded was disappointing: they said our parks should be located at roadsides so that more people can see their name and logo."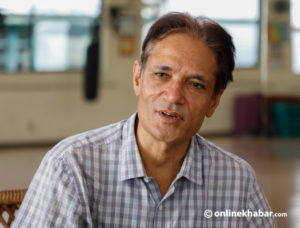 Parajuli, meanwhile, adds that banks and corporate houses are interested in making parks and other public places as additional platforms for advertising their brand than really owning them.".
"We need more energy than money to keep our parks alive and individuals have it more than corporations," he sums up, adding they are about to complete establishing the first park of the project by spending Rs 120,000 in total.
An ever-continuing campaign
As winter, which is not a favourable season for plants to grow, is coming closer, the team is wrapping up the campaign for this year. "As soon as the spring begins, we will resume our work and will continue it forever," Rai shares.
He informs that he is in conversation with a number of local units in the Kathmandu Valley so that the campaign would expand everywhere. "Just a couple of days ago, I met Lalitpur Metropolitan City Mayor Chiribabu Maharjan. He has agreed to plant a vertical garden on the wall of Pulchok's overhead bridge."
Engagement of local governments is crucial for the group to ensure the sustainability of their campaign. But, the team members are determined that they will not give it up even though there will not be anyone.
"But, we know positivity also sells in the world. There will be people to support and replicate our idea."