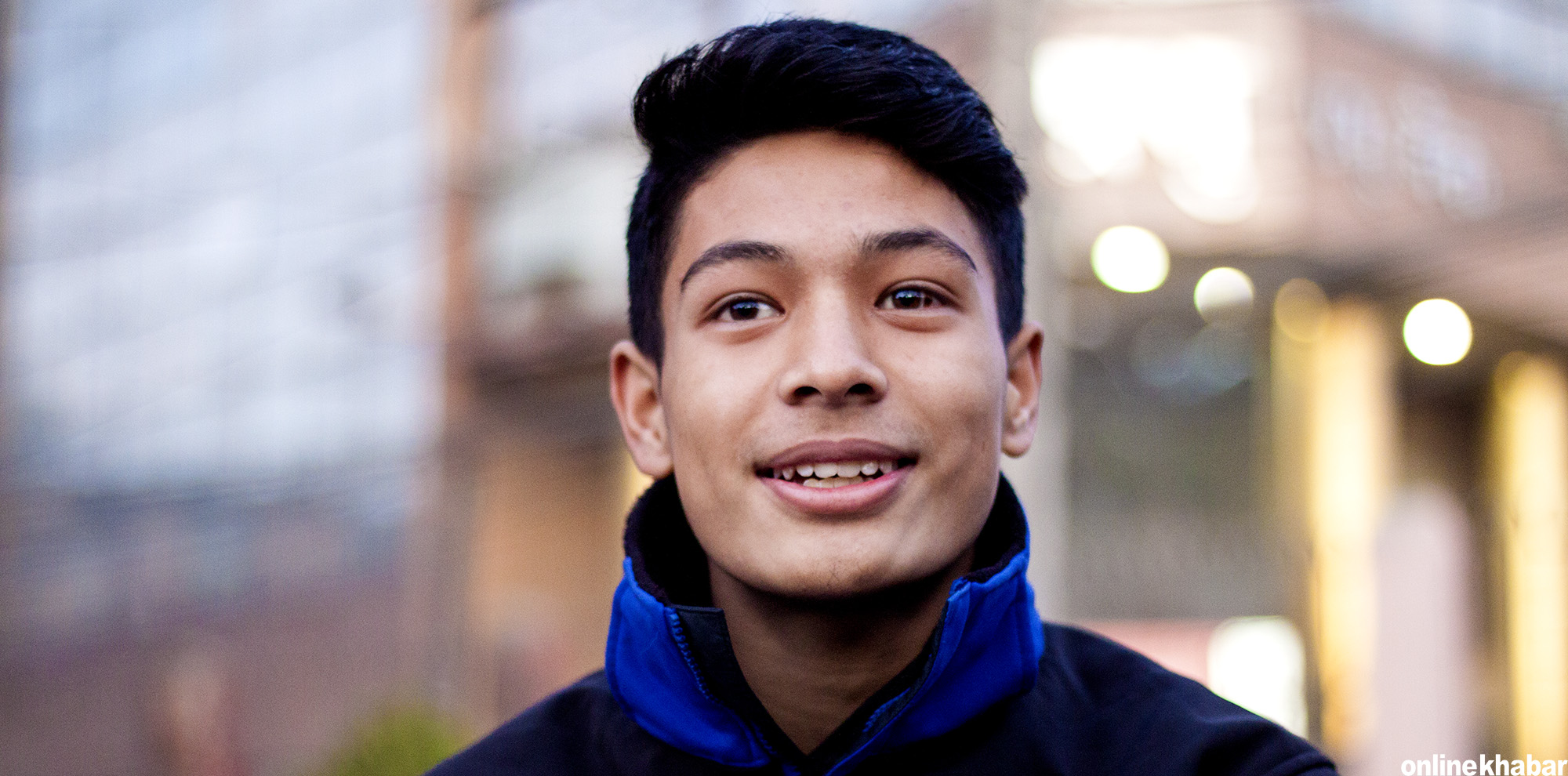 Just a month ago, 16 year-old Santoo Shrestha was a junior-level table tennis player.
But at the recently held national games in eastern Nepal, Shrestha became the national champion by defeating senior players who had mastered the game even before he was born.
At the 7th national games, Santoo announced his arrival at the senior level as he handed a thumping defeat to the three-time national champion Deep Sawan, and then went on to win gold.
"I had made up my mind that my participation would come to an end at that point," he remembers. In the quarterfinals, he was up against Sawan. But as he won the duel, his apprehension subsided, and a renewed zeal took over.
"I then said to myself that nothing is impossible," Santoo shares.
It was the same zeal, in its raw form, that had caught the attention of coach Rakesh Maharjan who had negotiated Santoo's contract with the Police Club.
On a recent evening, fresh out of the victory at the national games, Santoo is practicing table tennis at Lainchour's Table Tennis Training Centre, the same zeal is on diplay. The grade 12 student of Kathmandu's Prime College says that he is flooded with post-victory congratulatory messages.
"People say my victory was a major accomplishment, especially for a young athlete," says Santoo. In the final he defeated Shiva Sundar Gothe, who played the SAG in 1999, even before Santoo was born.
Those words came from friends and family who know that five years ago, Santoo did not even know how to hold the bat.
"I had taken up swimming."
He was following ib the footstep of his elder brother Banin who had once represented Nepal in swimming in the South Asian Games and Asian Youth Championship. "When a friend told me that they were giving out bats for free for those playing table tennis, I took it up."
He then played a selection tournament for an inter-school table tennis competition where he was defeated twice. He was nine then. Few years later, in a U-12 tournament, he was defeated thrice.
Winning a medal, even at the school level, was far fetched for the young athlete.
"But I had made up my mind that I would not give up until I'd win gold."
Then, at the national junior tournament, he won silver.
At the 7th national games, however, Santoo not only won gold, he shared the podium with Nabita Shrestha, his instructor, who had once taught him the basics of the game when he had started table tennis as a kid.
As Nabita became the national champion in table tennis in the women's category at the 7th national games, what she had once said to Shantoo came true. "Nabita ma'am had once told me that we would get a photo together after we become champions," says Santoo.
Now, Santoo thinks of what Nabita had told him after his victory.
"She told me that I had become a star."
"She told me that I have to maintain my stardom now on wards."
***
Now, Santoo is focused on winning gold at the 2018 South Asian Games to be held in Kathmandu, for which he recently trained under Pakistani instructor Aarif Khan.
"I had the chance to improve my skills over the period of one month under Khan," says Santoo. However, the training is not sufficient, he argues.
"It is important for the health of our game to train under foreign instructors or to undergo training abroad."
And while Santoo may have started out following in the footstep of his elder brother, he is determined to continue playing, unlike Banin who quit sports to focus on his studies.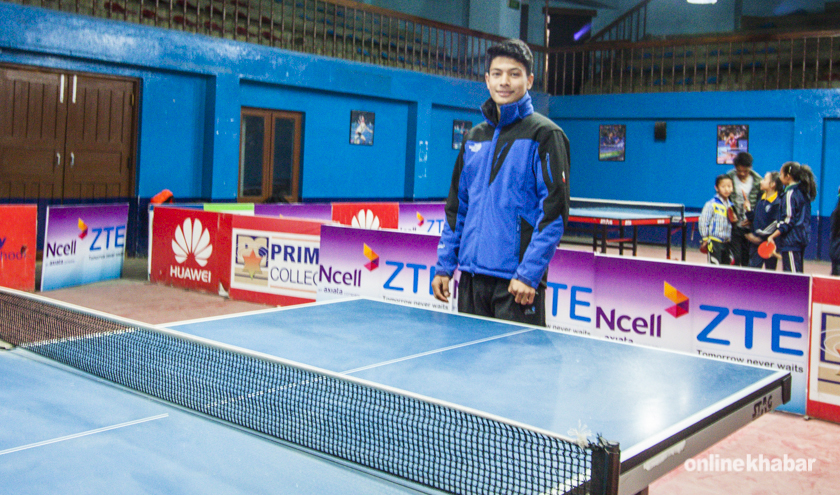 "I have the support of my family," says Santoo when asked how he balances the training sessions and tournaments with his academics.
"I have become a national champion at such a young age. Much more remains to be achieved."