The 2019 Miss Nepal Anushka Shrestha was enjoying her life as she was preparing to participate in the global beauty pageant, Miss World. A requirement of the contest was that she had to do a project for a social cause and document it to compete for the Beauty with a Purpose title.
For the task, she did a project in the Sindhupalchok district on community upliftment in terms of education and livelihood opportunity generation. Months later, she won the title for the project.
Apart from that feat, the rounds of meetings, months of conversations, and research shaped Shrestha's disjointed bits of what she really wished to do, into a concrete business idea and led her to launch Makkuse, a Nepali dessert brand, last year with an aim to bring the authentic taste of Nepali food and desserts to the global culinary map. Eight months on, the business has shown her some hopes of establishing the Nepali identity abroad in a unique way.
The conception
As Shrestha was preparing to hand over the Miss Nepal title to her successor, she was looking for a way to channel all the love and attention that the country gave her after the pageant. Meanwhile, she was also sure that she wanted to work in Nepal, in made-in-Nepal products that would utilise her skills in project management.
"But, these were all fragmented pieces of what I wanted to do. While I was having this conversation with my Beauty with a Purpose core team members Uttam Bhlon, Shyam and Mingmar Tamang, they asked if I have ever thought of doing something with gudpak and pustakari."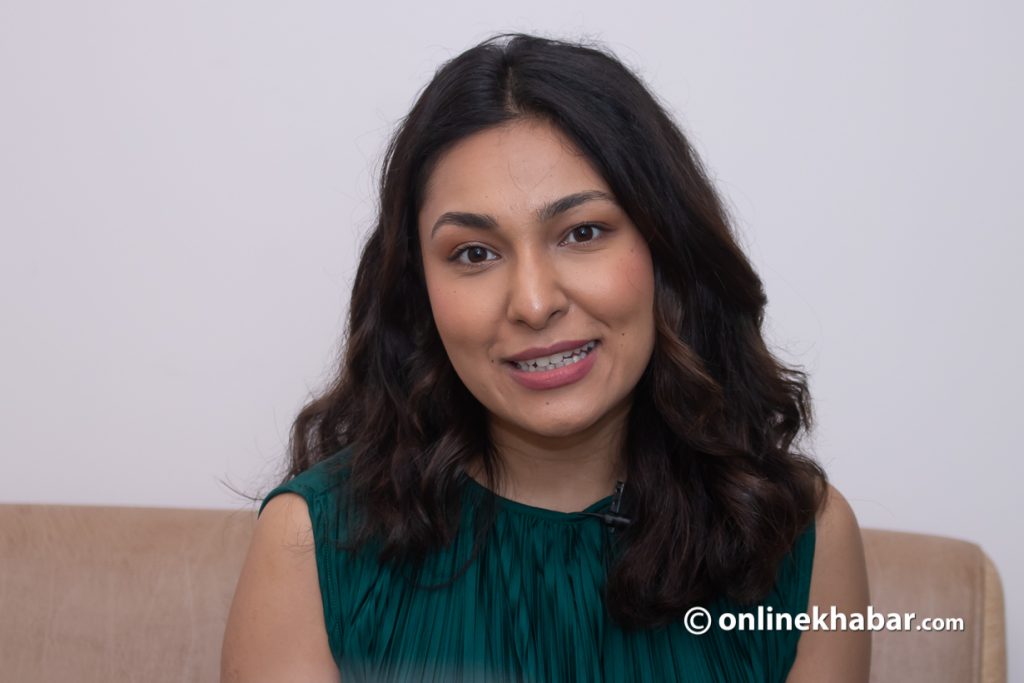 After hearing this for the first time, Shrestha, who had never had gudpak and pustakari before, just brushed it off because she really did not think that she wanted to do or she could do something in the food, according to Shrestha.
"But the more I contemplated on the idea, It felt like all of these bits sort of combined the idea and it just seemed to click, especially after the first time I tasted gudpak, I said 'this is it'. This is a brilliant idea that is just under everybody's noses."
Then, her previous mentors turned into her business partners.
And, Shrestha says that it took them about a month to finalise this idea to work on. However, their team was yet to concretise the idea. And after a total of around 10 months, Shrestha and her partners launched Makkuse, in November 2020 amidst the Covid-19 pandemic with seed money of less than Rs 3 million.
Makkuse, a word from Nepal Bhasa, roughly translates to something scrumptious in English.
Currently, the company has around six people who work directly with the team. "Indirectly, around 35-40 people are involved in Makkuse," Shrestha opens up.
Shrestha hit the market with pustakari, rosewater-pistachio gudpak, mocha gudpak, gudpak-infused choco fudge cookies, oatmeal, pumpkin seed cookies, oats gudpak, pumpkin seed cookies with the price range starting from Rs 530 to Rs 650. It also has combos for gifting ranges from Rs 1,250 to Rs 4,500 with customised messages.
She describes her products' journey from an untouched past (represented by pustakari) through a playful present (represented by gudpak) to an innovative future (represented by gudpak-infused cookies). Makkusse products are available on Gyapu, Muncha, and Mukundo. Plus, one can also order through Makkuse's Instagram and Facebook pages.
Roadblocks
Although Shrestha is happy to share that she has a plan for the future, she maintains this startup did not come that easy. Shrestha says that she had to go through both external and internal challenges.
"Internally, I come from a very job-seeking background although my mother has been running a company for the past five years. So, getting out of that comfort zone and thinking as an entrepreneur was fairly challenging," she recalls, "I really had to work on the traits like being okay with having to make decisions, being okay taking risks (having risk appetite). I still have to work on them."
Regarding external challenges such as the market, she shares that starting her first business amid the pandemic, there was a roadblock at every step. But, by keeping the focus on and working hard to solve every problem that came their way, the team is moving forward, shares Shrestha.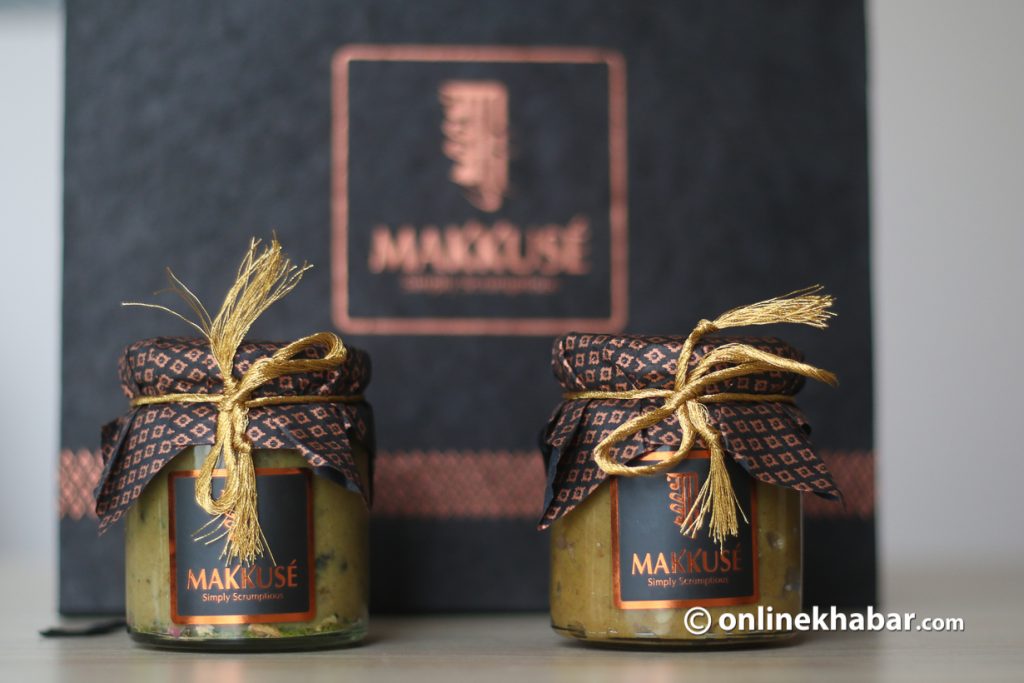 "Starting off the business with the Miss Nepal title definitely had very big perks, especially the support I have had online. But, there are a lot of expectations. I have to get it right the first time itself," she continues.
"For any other young 25-year-old woman returning from abroad, who just started a business, I just feel that people would be more forgiving."
Additionally, Shrestha also talks about the pricing. "Of course, people questioned our pricing. But after they experienced the product, they said it was worth it."
She further adds, "Our price is not just because we take the same product and put it in a fancy box, but the process that it goes through from production, quality checks, sustainable packaging, add up. The idea is to make Makkuse a luxury premium brand and luxury is not defined by its price, but the experience."
Likewise, the second wave of the pandemic has also interrupted the business, says Shrestha. "The sales have definitely halved during the pandemic as we could not deliver out of the valley although our production facility was not disrupted."
Looking forward
According to Shrestha, Makkuse has also started doing customised wedding packages recently and also delivering pustakari to Japan.
"We look forward to having our presence in major countries where Nepali diaspora has a strong foothold. Plus, we want to perfect our product, scale it and introduce more authentic Nepali desserts."