Pratibha KC runs a school in Pokhara, Nepal's tourism capital. But, two years ago, she also started a company named Nettle Nepal that manufactures clothes, bags and shoes from the allo plant (Girardinia diversifolia) threads sourced from districts like Parbat and Rolpa.
"Last year, we used the raw materials worth approximately Rs 5 million. The sale is satisfactory as we had started during the pandemic," KC says, "Our products have a huge market, both within and outside Nepal."
Allo fibre apparently has been used for textiles for hundreds of years in Nepal. Of late, this has given a rise to hundreds of allo textile entrepreneurs amid the ever-booming domestic and international markets, and the entrepreneurs say this shall help Nepal establish its additional identity in the world and earn money amid rising imports of other consumables.
Wide possibility
Ganesh Aidi, the vice-chairperson of the National Allo Entrepreneurs Association Nepal, explains the plant commonly known as the Himalayan nettle is found abundantly in over districts that are between 1,200 and 3,000 metres in altitude.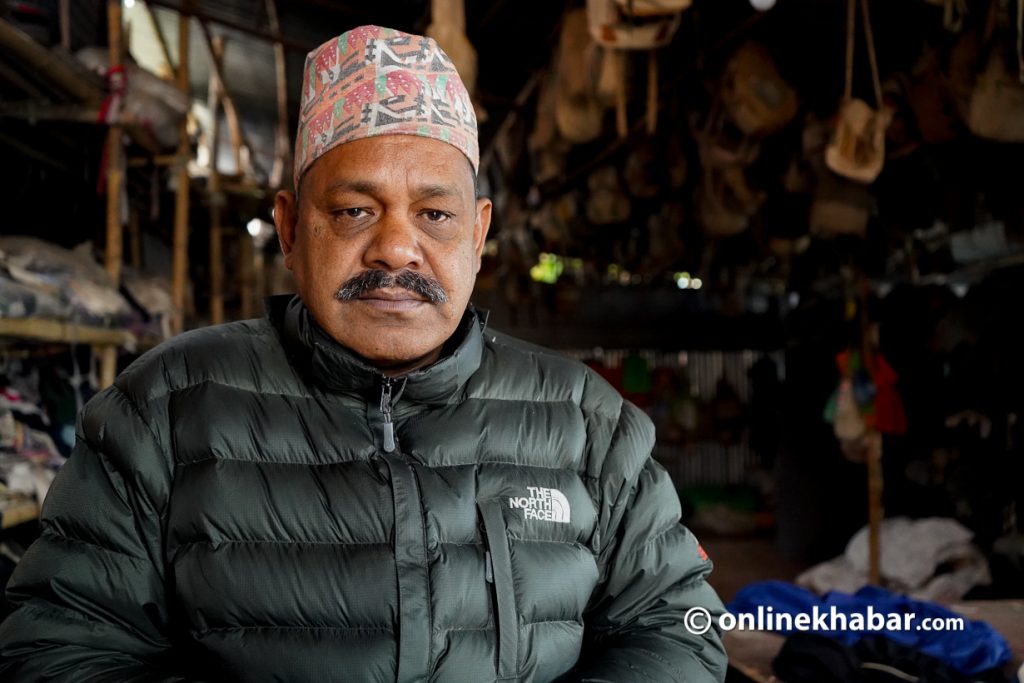 It naturally grows in the moist and sandy soil under the shade of the deciduous forest as a clump having many stems. In terms of processing, it traditionally undergoes phases of cutting the stems, sun-drying, soaking them in the water and extracting them from the stems.
Then, the removed barks are boiled with ash and kamero (white mica clay) and red soil.
After that, cooked barks are thrashed using a washing paddle and washed with water. This process breaks down or separates the fibre from the barks. Again, the fibre is let to sun-dry.
After completing all these steps, the fibre is ready to be used as the thread for textiles. Allo fibre can also be extracted using the machine, according to Aidi who is in business for the past 24 years.
The plants are generally collected from community forests, and its planned cultivation is almost rare as farmers say the naturally available plants are abundant for now, says Thulo Kanchha Tamang from Sindupalchok who is selling these plants to various companies for the past four years.
Tamang, who does it as part-time work says, "I get around Rs 120 per kg and I sell about two tons of the plants annually."
Export worth billions
As per the statistics of the National Allo Entrepreneurs Association Nepal, 8.39 million kg of the allo fibre can be generated in Nepal every year, but only 2.68 million kg is being used currently. That fibre has been converted into around one million kg of handmade threats. There are around 190 businesses and 5,270 households directly benefitting from the sector.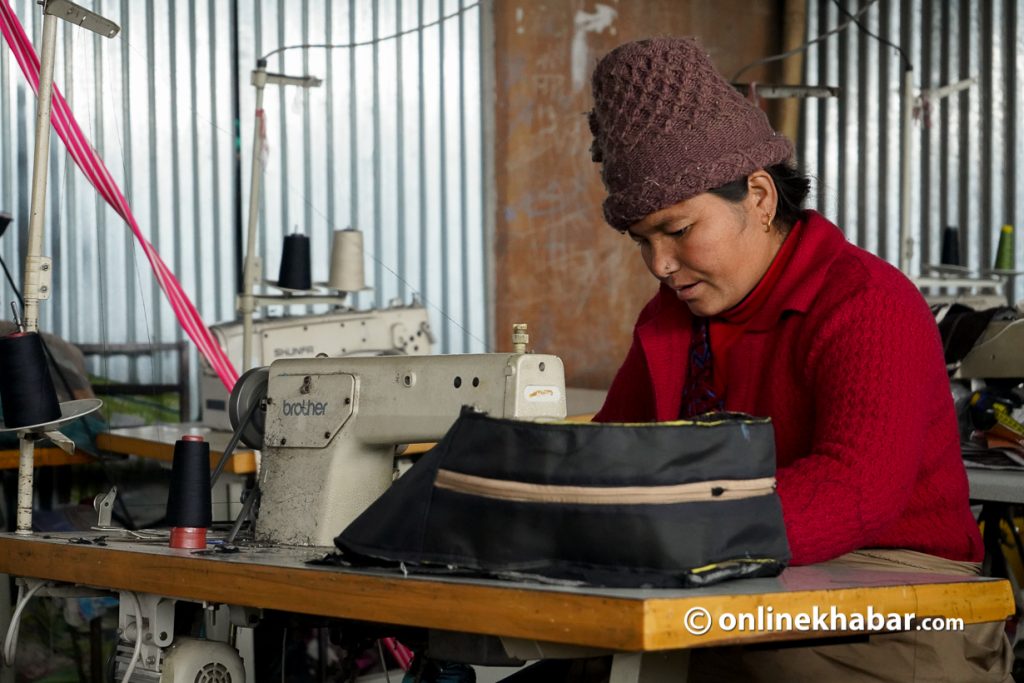 More than 2,200 products including garments, bags, carpets, purses, and shoes can be manufactured from the allo fibre, says Aidi, whose company has been producing more than 300 varieties of products regularly.
Most of these businesses are also involved in exports. "Our association has planned to collect and sell about 400,000 kg raw materials this year, among which, half will be exported and a half to be sold within the country itself. We are also working on establishing outlets in 27 districts," says Aidi.
Further, last fiscal year (2020/21), products made from 200,000 kg of raw materials worth Rs 1.5 billion were exported to over 70 countries including the USA, Japan, Germany, and Canada.
Challenges to address
The growing allo business has brought positive changes to the lives of many people engaged in this industry, ranging from collectors to manufacturers and retailers. But, there still lie some hurdles to cope with, says Aidi.
The main challenge is to compete with machine-made products and there also comes difficulty in sourcing raw materials, says Pratibha KC from Pokhara.
Besides, Aidi thinks that the majority of manufacturers and customers are limited to Kathmandu only. Therefore, the reach and access to the products need to be broadened.
Transportation is the major challenge, observes Aidi. "A kg of raw material costs Rs 35 in Mugu. However, the same raw material is bought in Kathmandu at Rs 180 per kg owning to the transport cost. In such a scenario, the government should extend support to share the transportation cost."
Besides, the government also should ease the process of getting subsidies and loans and consider supporting investment in modern allo processing machines for the growth of this industry, he adds.