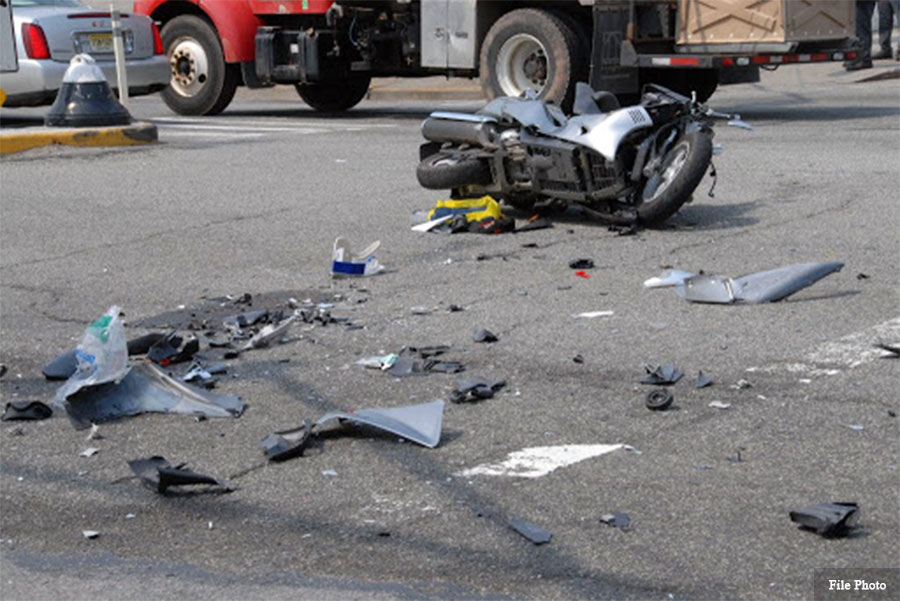 Makawanpur, January 13
Three persons died in a scooter accident in Jyamire, Manahari rural municipality-9 of the Makawanpur district along the East-West Highway.
The victims have been identified as Dharma Raj Moktan and Milan Moktan of Simpani, Manahari-8, and Rupesh Tamang of Raksirang-3.
Locals say an unidentified vehicle hit the scooter that the three were riding at around 10:45 pm yesterday, seriously injuring all of them. They breathed last at different times in the wee hours of Friday while undergoing treatment at Purano Medical College in the neighbouring Chitwan district, according to Inspector Krishna Raj Dhakal of the Manahari Area Police Office.
Meanwhile, locals obstructed the Manahari section of the East-West Highway for around three and a half hours this morning demanding action against the culprit.