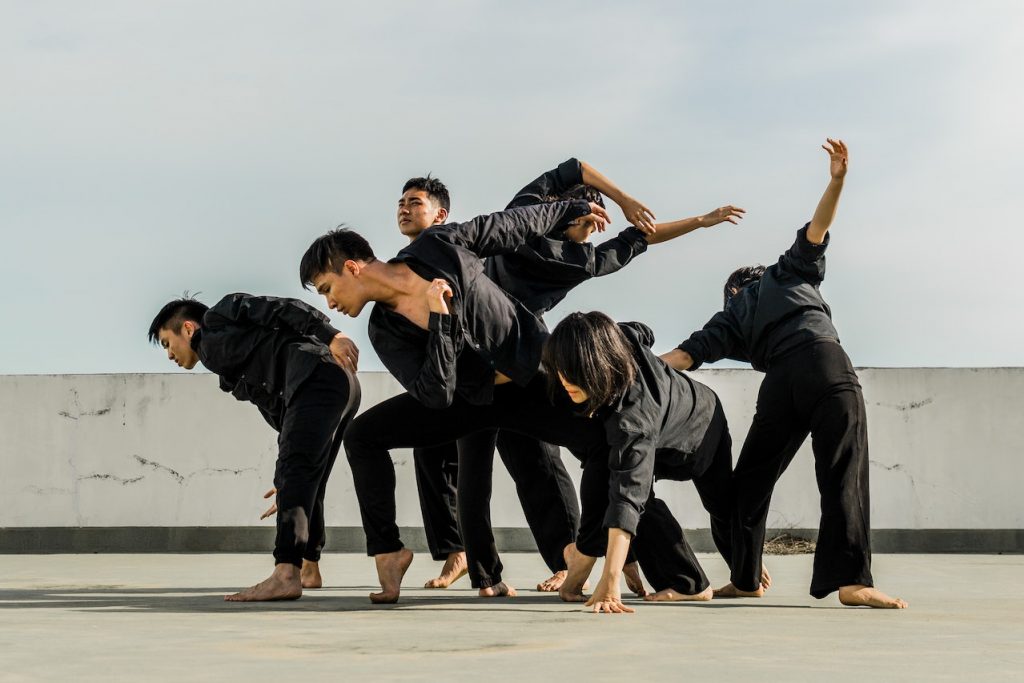 Every now and then, you hear a lot about Nepali bands or musical groups as there are hundreds of Nepali bands in the current Nepali music sector. Besides them, there are also dance crews in Nepal who are doing a great job in the Nepali entertainment sector. Some of them have even reached global platforms and represented the country.
Besides the global platforms and local stages, they are also actively seen performing in music videos. Their presence in music videos has been able to grab the attention of a larger audience. Dance crews in Nepal so far have been playing a significant role in making the music video attractive.
Here are the six dance crews in Nepal that you must follow.
Everest Crew
Everest Crew, established in 2011, are one of the pioneering dance crews in Nepal who introduced b-boying in Nepal. They are one of the very few crews to perform on various international platforms. Nishanta Gauchan founded the crew.
In 2009, Gauchan and his crew went to Thailand to participate in a b-boying competition. Then, the crew had a temporary name, which Gauchan cannot recall at present. It was the first time that Nepal went to any international b-boying competition.
Again in 2011, the crew went to the same country to participate in Battle of the Year, a qualifier for the World Championship for South Asian countries. This time, they had a name for the crew — Everest Crew.
The Next Team
Based in Sydney, Australia, The Next Team were formed in 2014 and have over 500,000 subscribers on their official YouTube channel. Besides performing the cover dance, as one of the major dance crews in Nepal's musical industry, they have been featured in a number of original songs. The crew are not limited to dancing because, interestingly, they also have their own short movie named Split Personality.
Cartoonz Crew
Cartoonz Crew are another popular dance crew in Nepal, formed in 2010. Earlier, the group had six members, but due to internal conflicts, the members have parted away. Now, the crew have Saroj Adhikari and Aashma Biswokarma as members. But they also have a junior group, from which the children of various ages perform representing Cartoonz Crew.
Wild Ripperz
Wild Ripperz are one of the first hip-hop dance crews in Nepal to participate in India's dancing reality shows such as Dance Champions, Dance+ 2 and India's Best Dance Crew. The crew won India's Best Dance Crew in 2016. Similarly, they have also been featured in Street Dancer 3D released in 2020.
Bhimphedi Guys
Bhimphedi Guys are a dance crew based in Bhimphedi, Makawanpur, central Nepal. With a number of dance videos, they also have produced comedy and horror films that are available on their YouTube channel. So far, the crew have over 500,000 subscribers on YouTube.
Astroboyz Crew
Astroboyz Crew, formed in 2010, are another famous b-boying crew based in Kathmandu. Apart from performing dances, Astroboyz also organise various dance events. In 2022 August, to mark their 12th anniversary, they organised Nepal Battle Station, a dance competition of various styles.
In the same year, one of the members of the Astroboyz Crew, Deepak Lama, popularly known as Tony, received a scholarship from the International Olympic Committee under the recommendation of the Nepal Olympic Committee. Under the scholarship, Tony received financial support of USD 750 per month, advanced-level dance training and other facilities.