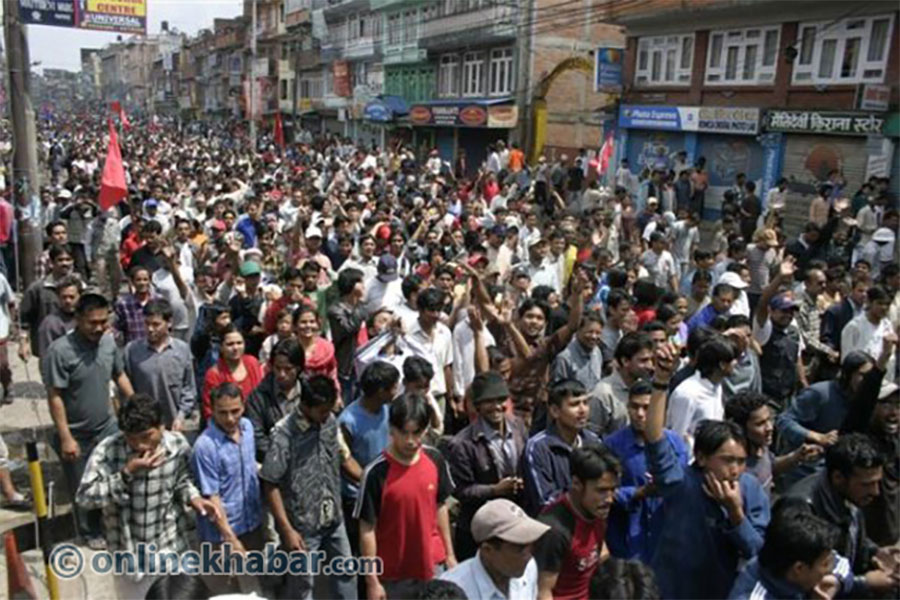 Kathmandu, April 23
Amid the ongoing nationwide lockdown, Nepal is celebrating the 14th Loktantra Day today.
However, no official programmes have been organised to commemorate the day when a 19-day-long movement for reestablishing multiparty democracy had been successful in the country. The movement later led to the establishment of the republic.
The reigning last Shah king of the nation, Gyanendra Shah had dismissed the then prime minister and appointed a new one of his choice. Later, still displeased, he had announced a coup and dismissed the cabinet in 2005 and took over as the head of the state himself.
Following that, in the leadership of the then Nepali Congress President Girija Prasad Koirala, the seven parties had jointly launched the protest demanding the restoration of the House of Representatives.