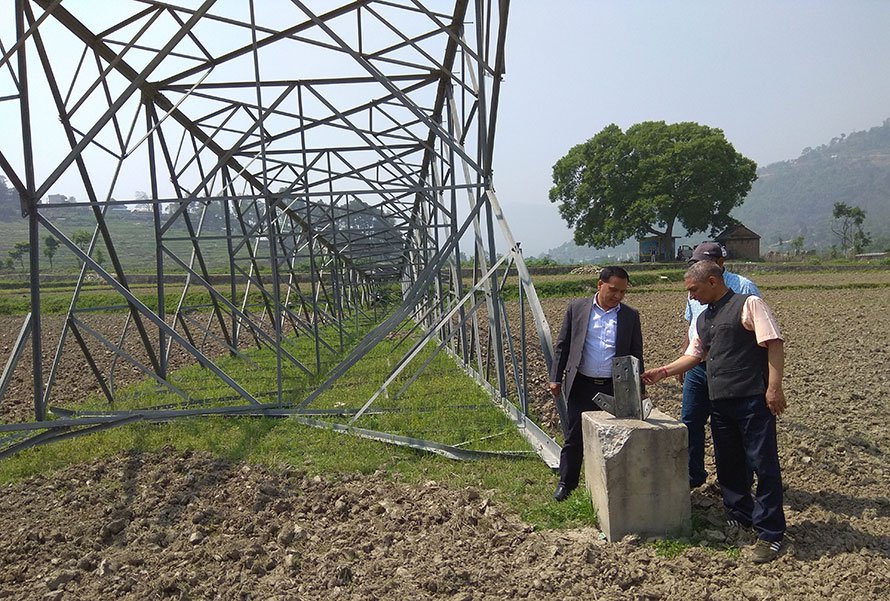 Kathmandu, May 2
Here's a bad news for people in Lalitpur: it is likely that you may face regular power outage in the city once again.
Nepal Electricity Authority says it may not able to distribute electricity to various areas of the district as locals, dissatisfied with the Authority's Thankot-Chapagaun-Bhaktapur 132 KV transmission line project, opened a knot of one of the towers in Khokana, forcing it to fall down.
It has been a few days since the tower fell down. NEA Managing Director Kul Man Ghising visited the site on Wednesday.
It has been around 20 years since the Authority launched the project. However, its works in Lalitpur district have been frequently obstructed by the locals, resulting a delay.
The project works in Kathmandu and Bhaktapur districts, however, have been complete.
"Though we will have sufficient electricity after the completion of a 1,500 megawatt substation in Matatirtha, we cannot give it to Lalitpur if the transmission line is not there," Ghising said.