Every June, a few familiar faces make rounds of the media in Nepal. These faces represent a very close-knit group of people, the LGBTQIA+ community. After all, it is pride month, probably the most important time of the year, for the community worldwide. Among the familiar faces is Lex Limbu.
Though a role model for many today, Limbu never thought he would see the kind of response from his followers and the community. "It was like one day, people started seeking me to speak about the issues of the LGBTQIA+ community. And, June has been particularly a busy month for me, ever since I put my video up on YouTube, in 2018. "
Below is the detailed story that enabled him to produce this video "to come out".
'Coming out'
Currently based in South London, Limbu today is an openly gay person. But, not always. Yet, his story is not as 'controversial' as one would expect it to be.
"I never knew another person from the community while growing up. So, it took me a while to realise what is what, my feelings, what my attraction was for or even my orientation," he says.
His first encounter, though virtual, was to see two men kissing in Christina Aguilera's Beautiful. "I of course knew about the existence of such people around the world, like Elton John. But, the music video [Beautiful] connected the dots for me. And when I turned 18, I finally told my sister."
"Speculations were always there. I never liked or followed the defined gender roles. Friends would tease me when I shared about my crushes. But, I was never bullied, at least I never thought of it as bullying. I would always either brush it off or have comebacks."
The usual stories of coming out are filled with rejections and controversies, but not Limbu's.
"That I have realised, for sure. It even makes me conscious to the point that I am hesitant to share it. It is rare to find instances where a member of the community has not been subdued, bullied, shamed and isolated when they "came out". So I am very mindful to say I do not share the journey."
Many, he says, have said it is because he was raised in the UK, a progressive society in comparison. "I disagree with the notion. I have heard stories of many friends including Nepalis, who were raised here like me, with a very different story than mine. So, the country has nothing to do with it. It was that I was surrounded by people who listened to me; my sister, my parents."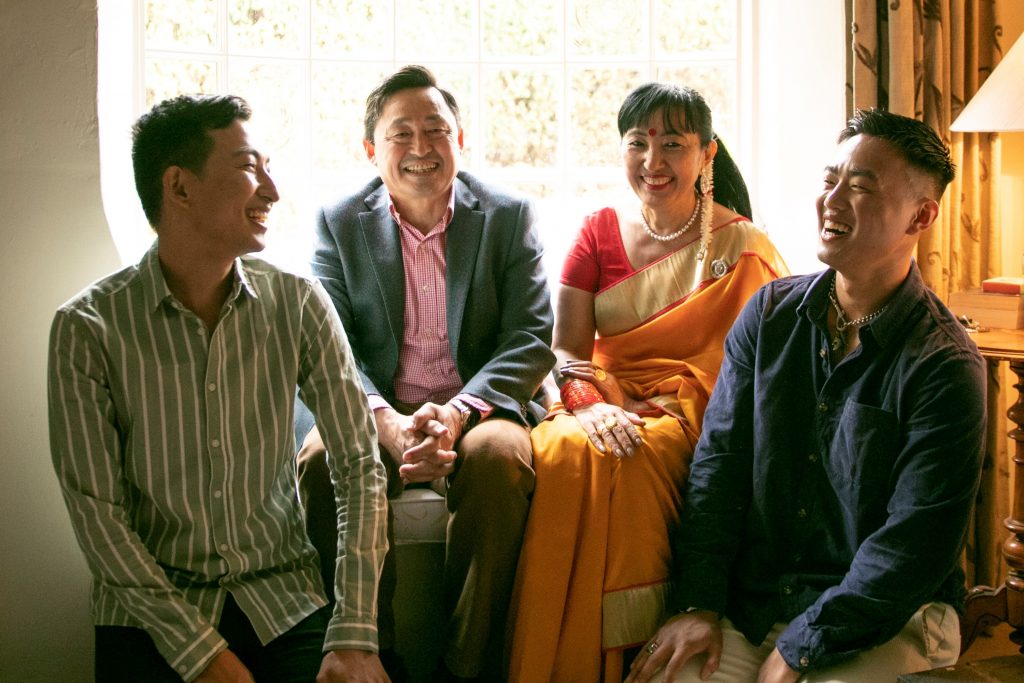 But, in his three years of public exposure, talking about the experiences, sharing views on various platforms, the 29-year-old has realised that it is not always easy. "A person thinking of sharing something sensitive, like coming out of the closet, will first analyse their surroundings and people around them. The kind of dialogues they have, their takes or reactions. It becomes very crucial that one chooses a person who does not judge them, rather understands them. For me, it was my sister. But, not everyone gets that and they would rather stay undisclosed."
What's more? He does not even feel "coming out" is that necessary. "I never felt like I had to tell others, explicitly. I do not think that is necessary. It is a personal choice, and one can choose the time and boundaries."
After all, he went public only at 25.
But, choosing not to open up certainly limits the opportunities, he says. "Though they are open with me, they have not come out in the public. It is still difficult for them to be open and speak about their achievements even if it inspires others. The journey after coming out is always harder."
"Our society gets used to something and expects us to follow like that is the only way. When people do not feel heard, and isolated. They start reshaping their behaviour to fit the mould." For him, the struggle to tell one is different has always been difficult. To go against the societal norms like in an inter-caste/ inter-religious marriage or choosing a different field of career is as difficult, he says.
Hence, what he wants to see is a time when the dialogues are normalised.
Being the influencer
Way before he became the 'Lex Limbu' he is today, he was just a blogger. "I started with writing about things I liked on topics like travel, LGBTQIA+ community, music. I also started web series like Tracing Nepal and Lex in Nepal as well as vlogs."
After his 2018 video, his name became a brand. And, interestingly his alter ego 'Lex Limbu' became his identity. "I used to watch 'The Tribe' where there was a character 'Lex', an outspoken and a strong character. I wanted to become like him as I felt I was not. So, I used that alias." And, he insists on keep using his well-known alias, for now.
What baffles Limbu is how even the younger generation is approaching him to speak in programmes every June. "I doubt they know my work. But I still accept them as much as possible."
He says his activities online also made him an activist, even when he never defined himself as one. "When people and media houses started approaching me to speak, I realised that I had a responsibility to amplify the dialogues around the LGBTQIA+ community and its issues among others."
"Though unplanned, I have this exposure. And, I do not know about whom or how I would influence people but, I wish to keep creating necessary dialogues about important issues that I believe in. One needs to give their 100 per cent in everything they do; I always did so; I believe that is why it spoke to people," says the influencer.
He, nonetheless, fears social media can be a cruel space in terms of influencing people. "Hate speech and negative comments are common. I just choose to ignore them. My sister told me 'If you plan to respond to each comment, think about them for a long time and take them seriously, [you will know] this is not for you' and I live by it."
What the 'Lex Limbu' world knows is only a sliver of what he is. The influencer is rather busy in a full-time job. "I work as a strategic partnerships officer for a UK-based charity, raising funds to support those with learning disabilities."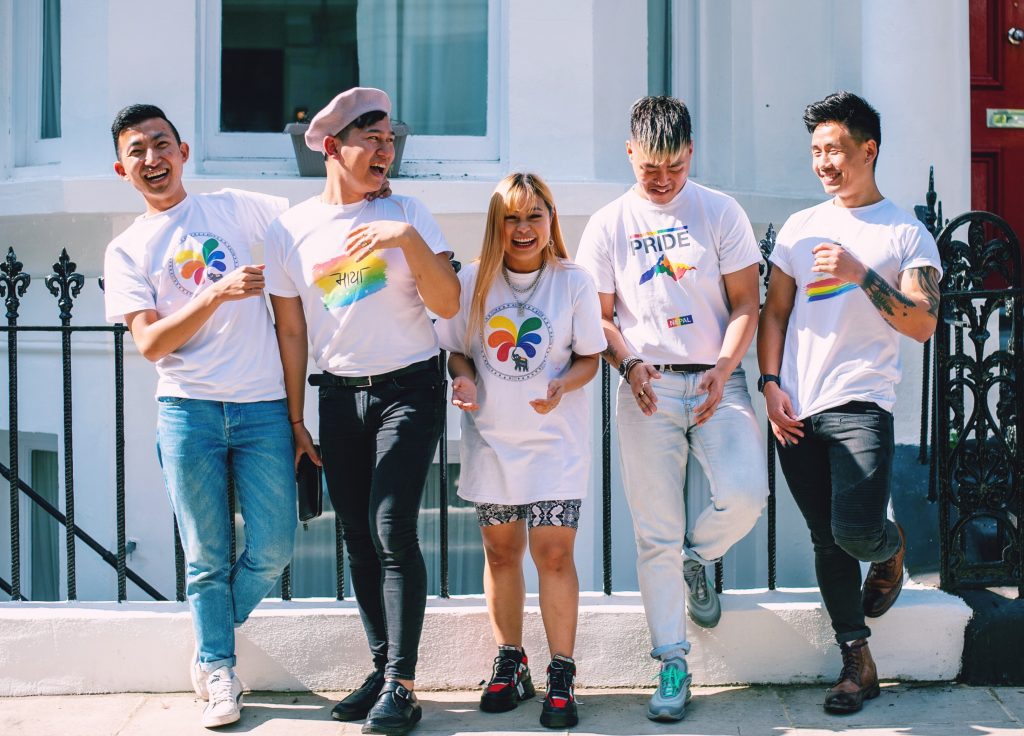 For another part of his life, he even does photoshoots; one of them is Him and I for the better and representation of the community and promotes Nepal-themed pride tees for exposure and awareness.
The bigger question
The bigger, more important question Limbu is interested in is 'what next?' 
"For the past few years, dialogues around the LGBTQIA+ community has increased including media exposure, faces of the community, the inclusion of younger population, protests and solidarity," he says, "Also, in the two years of the lockdown environment, online discussions have boomed; pride parades have been organised virtually, And now, it would be interesting to see what is next for the community, how exactly the discussions and parades will be organised, accepted, and perceived."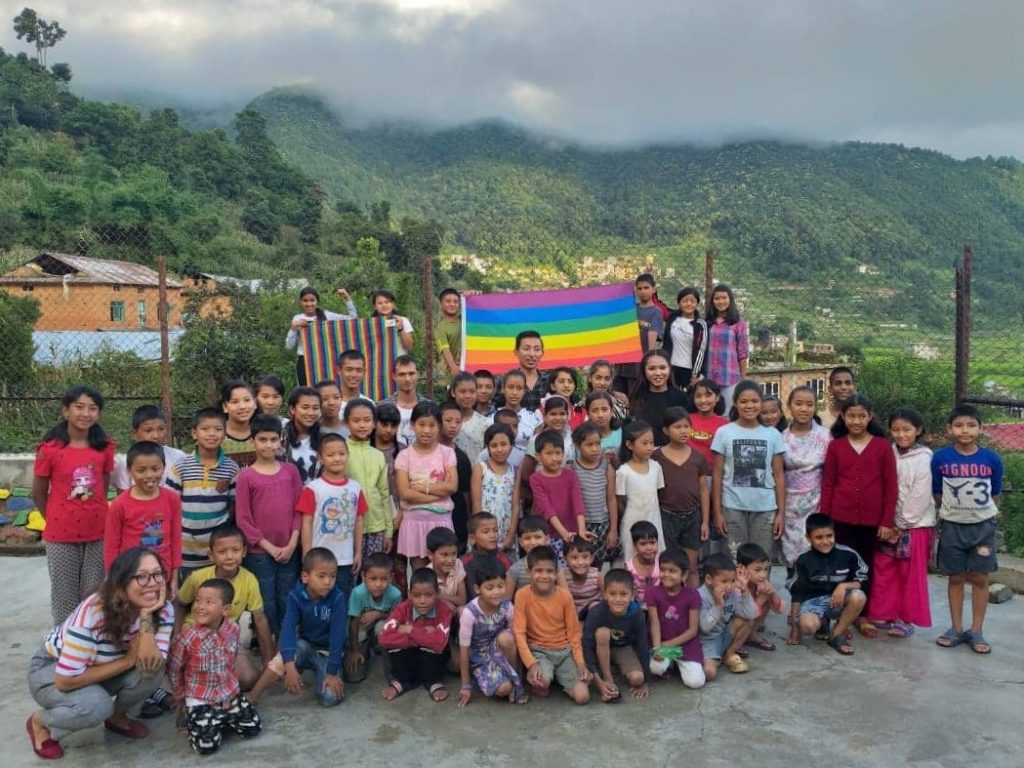 Also, another more important thing to do would be to take the discussions beyond June, he says. "There are many more important dates for the community. And, there is much more than celebrating the achievements only. We have to have an environment where the community does not have to rely on big celebrities for exposure."
"The focus should be diverted to the offline campaigns, relief and rehabilitation programmes, counselling needs, policies for the community and behavioural corrections, and more importantly, the inclusion of the community."