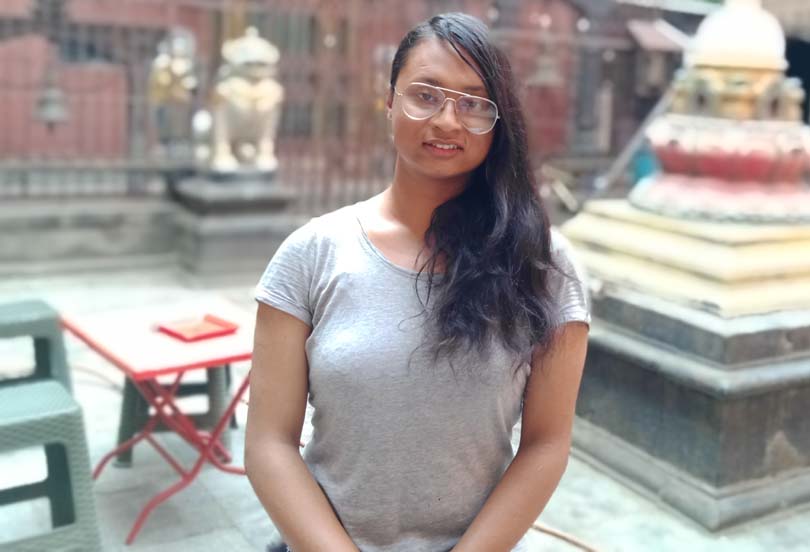 For nearly two years, Rukshana Kapali, assigned 'male' at birth, has been stuck at an important crossroad of life. In front of her are a few options, but each of them is confusing and fraught with challenges. Nonetheless, Kapali who identifies as a woman now is clear that she cannot wait indefinitely, and the show must go on.
It has been nearly two years since Kapali of Patan, Lalitpur Metropolitan City, enrolled herself at Tri-Chandra College of Tribhuvan University to study Bachelors in linguistics and sociology. However, when she submitted her first-year examination form in March last year, the university denied her registration.
The university found that Kapali's grade 10 and 12 certificates bore different names and genders and stated she could not sit for any exam at the university unless she rectifies the 'error'. Identified as a boy till grade 10, Kapali passed grades 11 and 12 as Rukshana Kapali, a girl.
"Yes, I came out and identified myself as a girl around the end of my ninth grade, but I could not change my sex in the grade 10 exam form as my principal threatened to expel me," Kapali narrates.
After 'coming out', Kapali studied legal provisions about sexual minorities in Nepal and abroad and found that Nepal's Supreme Court had already issued an order, allowing people who refuse to identify as men and women to receive citizenship certificate under the  'other' category.
"Being called an 'other' is also not convincing for me because I would not be considered a normal human being. But I took up that option because it would allow me to change my name from the one written on my birth certificate."
On the basis of her citizenship certificate, Kapali passed grades 11 and 12 as Rukshana without any hassle. To avoid any trouble, she acquired a certificate from her ward office that certified that 'Rukshana Kapali' and the previous name were different names of the same person.
"But when I went to the TU, they pointed at the different names and photographs my SLC (grade 10) and +2 (grades 11 and 12) and made it an issue," Kapali states, "And, it stopped me there–neither could I go back to change my SLC certificate nor could I accept that certificate to get into the university."
Persistence
But, she had to choose one option to move on. Thanks to her persistent efforts and lobbying with officials of the Ministry of Education, the TU Office of the Controller of Examinations, in April 2019 decided to take initiatives to change the rules so that transgender people like her could get admission easily.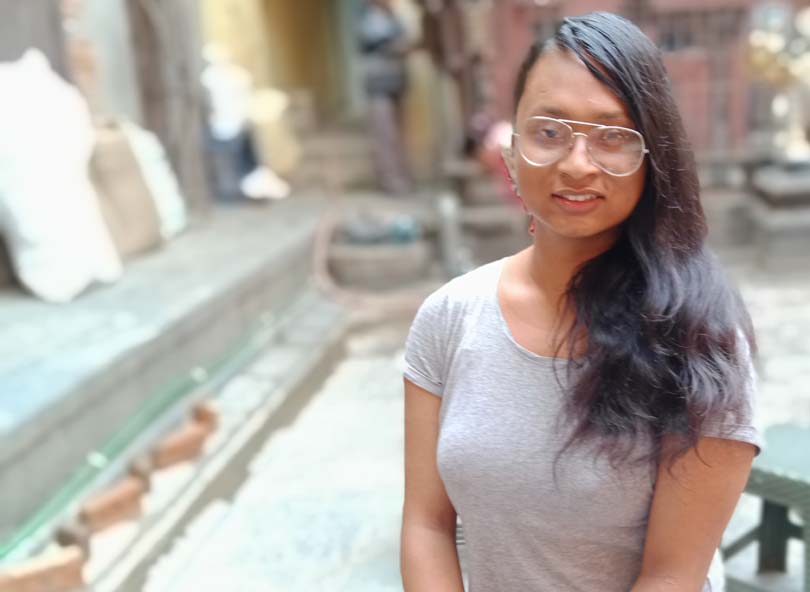 But, officially a decision to change the rules takes time to come into effect. Therefore, Kapali also decided to get her SLC certificate changed to match her new name and gender.
Now, she has another, bigger problem. The existing rules and regulations do not allow her to change her name nor gender. "I have been told that even correcting minor spelling errors is difficult; replacing the name with another is impossible."
However, as directed by the officials, Kapali filed an application to the National Examination Board last month, requesting the authority to change her name and gender. As the officials haven't given her a definite answer, she calls them to follow up almost every week.
"The government officials in Nepal never give you any specific date. Many things depend on their desire and mood," she says, "But, I am not the one to stay silent and wait for them."
She has another plan in her mind.
Kapali is torn between hope and hopelessness about changing her SLC certificate. Therefore, what she wants from the NEB now is a clear answer.
"Every time, they hand over my case to new staff and I have to explain to them everything from the beginning, which requires a lot of emotional labour from me," she says.
"Instead of making me wait, I want them to tell me if it is possible for not, in writing. If it is possible, the issue is over and I will move ahead. If not, I can file a case at court against them."
Kapali does not want to wait, but she thinks she does not have any other option until she gets a clear answer from them. If dillydallying continues, Kapali also thinks that she needs to stage a sit-in in front of the office and press the officials to decide at the earliest. "I m not scared to do that. I have been to Maitighar Mandala protests quite many times."
"I do not have any clear plan to move ahead. But, I will never give up"
Officials' responses
In conversation with Onlinekhabar, NEB chairperson Chandra Mani Paudel says the NEB cannot change the applicant's name and gender even if the officials want to do so.
"Because the laws don't allow it, we cannot change it," Paudel informs, "We are not dillydallying, it is just that we cannot go against the law."
Paudel assures that the Board will give her a clear written response about the inability. "Decision-making has a certain procedure. After completing the procedure, we will inform her about the decision."
The official claims that his staff team is working on the application, but does not categorically state how long it will take.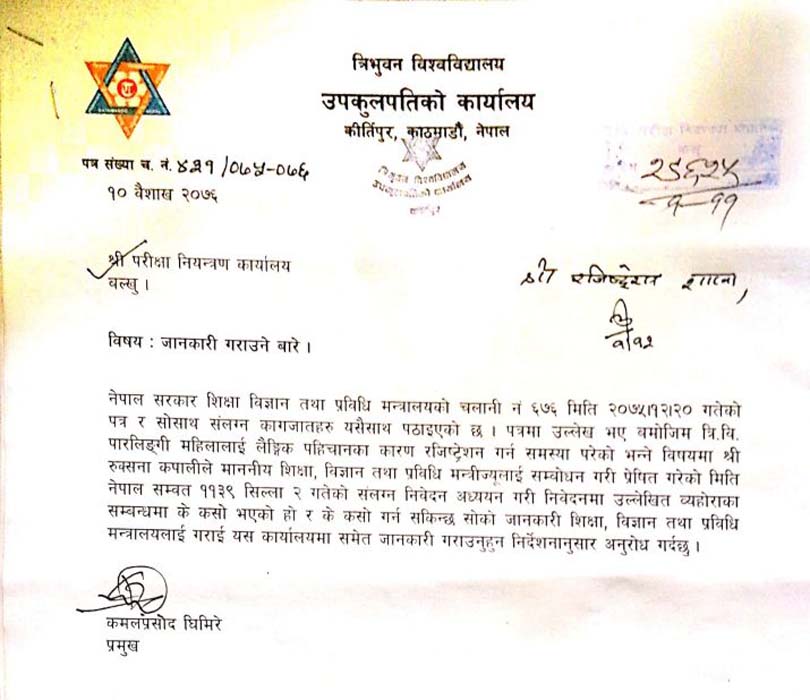 TU officials are more positive about the case. Pashupati Adhikari, Deputy Examination Controller, says the university has already consulted its legal advisors and they have advised in favour of Kapali.
"Yes, it took time, but now it will be decided by one week," he says, "I will call her to inform about the good news soon."