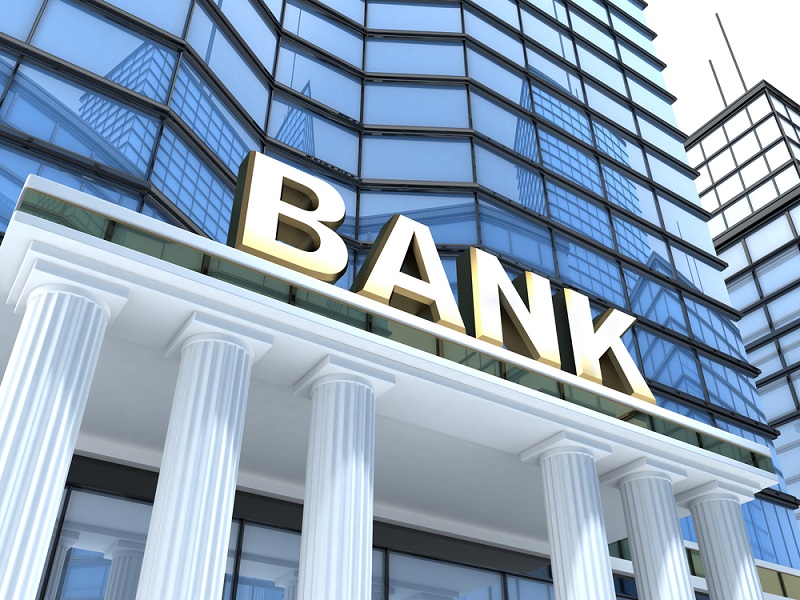 When Nepali industrialists were hoping for improvements thanks to political stability, the world has been hit by a sudden crisis of coronavirus infection. Nepal did not become an exception during such a crisis. Due to the lockdown, entire economic activities have come to a halt. Banks and financial institutions have been pushed towards a grave situation. If the government and the central bank become unable to provide aid to these institutions, this industry will face problems which will ultimately make the economy unstable.
Due to the limitation of the economic activities, the government had previously decreased the expected rate of economic growth, and with the increment in the lockdown policy, the Central Bureau of Statistics has further constricted the economic growth rate of the fiscal year to around 2 per cent. This shows how scary the situation will be. There is a state of confusion and inconclusiveness as to when the lockdown will end and how we should move ahead with it.
In the absence of any economic activity, a decrease in the banks' profit has been expected. The banks have not been able to earn back the loan interests. During such circumstances, banks have been forced to manage their losses with provisions.
Taking public health and economy together   
For a time being, public health and safety is the main priority; there is no debating. However, in the coming days, the government will have to find a focal point between public health, pandemic control, and economic activities. Staying in a constant state of lockdown can lead to famine and people will start dying not from diseases, but due to the unavailability of food. In order to kickstart the economy, the citizens should receive cash or other means of relief. Therefore, in order to relieve banks and other financial institutions from this problem, the government and Nepal Rastra Bank should introduce a relevant policy.
Lack of an open heart and open mind to raise the economy
Kickstarting the economy is the biggest challenging responsibility of the current time. Many countries are seen to have been moving ahead whilst maintaining a delicate balance. In our country as well, if the government is to invest properly, the economy will rejuvenate and livelihood will carry on as well. We have been facing a lot of loss for the past two months and it is unsure how long we will have to face this situation as there is no way to measure it. A relevant policy is required to counteract this problem. By observing the world economy, the government should increase product consumption.
There is one aspect of the lockdown making the people unemployed and there is another aspect of the food and produce being brought to stores and rotting away. Many products have expired and have become unusable. Regular consumption materials have not been able to reach the consumers. For many seasonal producers, the season for their products is slipping away. Now, there is no possibility of distribution of such goods and it is yet to be decided whether the raw materials will be useful for the next year.
Lockdown is not just a problem; it can also be taken as a possibility. We have fallen behind in many sectors, especially in terms of infrastructures and transportation. If the government is to invest in such sectors, it will create job opportunities and will develop our infrastructures as well. We must identify which sectors we might be able to become independent in. Investment in agriculture, medicine, education and health will improve people's livelihood. Currently, we are only discussing the lockdown; however, we are not sure how we are going to move ahead with the treatment should the people start to become sick. How many ventilators do we have? It is essential that we work towards outlining how we are going to establish good health centres and develop infrastructures to support it. This will not only increase local health quality but also drop expenditure. It also provides local employment and adds towards developing people's livelihood.
Misconception about banks and other financial institutions
There is a misconception about banks and financial institutions among the general public as well as various policymakers, which, from time to time, surfaces. Currently, the government and industrial companies have been demanding that the banks have been accumulating large profits that should be curbed and managed. It is important to understand that banks and other financial institutions are also companies and firms. The concept of profit and loss is defined according to the business. Banks have been accumulating huge deposits and providing loans accordingly. This is equally risky and has equal investment from the shareholders. Banks have been operating millions of rupees of the people's deposits and the shareholder's capital. Every bank has an average capital of Rs 12 billion. This also needs to be returned.
In a huge risk to them, these financial institutions have been investing its clients' money. Banks have the responsibility of keeping the money safe, and, as per the people's request, provide it back to them with interest. Considering interest and other expenditure, it is important to understand that the banks only earn a small margin of profit. Nepal Rastra Bank has stated that the banks cannot increase the interest spread by more than 4.5 per cent. Many businesses believe that the problem will be solved by decreasing the interest rate. However, that is not a valid argument. Everyone has been affected by the coronavirus crisis, but it is not acceptable to give equal relief to everyone. Every business should be studied and relevant techniques of relief should be outlined.
The coronavirus crisis has narrowed down our economy. The government should focus on how it can improve infrastructure and decrease the expenditure of the banks by taking foreign loans.  In doing so, the banks will also be ready to help. We must not develop the spirit of an accusation; we must instead develop a complementary mindset. In doing so, the government can generate revenue which can be helpful to run state affairs. It is not only the government and the businesses that need to spend; the expenditure of the banks is also very big. In such a hard time, we must move ahead with the spirit of camaraderie and not of hatred. In the coming days, it is important to discuss which sector might flourish.
The act of pitting banks, business and policymakers against each other should not be done. Those who have taken loans have come to the streets to protest the interest rates. Banks are also unable to provide relief. Therefore, it is essential, in the coming days, to not point fingers at each other and rather work together.
Decreasing interest rate
Currently, the Nepal Rastra Bank has ordered the banks to reduce business loans by two per cent. It is necessary to study what sort of effects the crisis has had on businesses. Hence, how can the banks give a two per cent discount on the loan interest? If the banks' 'cost of the fund' will not be less, how can they give it? Today the Rastra Bank has asked to provide a two per cent discount; tomorrow it might ask to provide a four per cent or even a six per cent discount; how will the banks provide it? How will the banks earn it? Banks do not have money themselves. The banks' return on equity is not high.
It is necessary to study the businesses' balance sheets and provide relief accordingly. Currently, the government has provided a two per cent discount on interest, will it suffice every business? The government should provide relief according to the nature of the problem. How can we come out of such a problematic situation? Every day, new situations keep arising. The government should change and activate its plans according to the situation of the world economy. Our plans will certainly fail if we move in a communal manner. Therefore, a situational resolution is necessary.
No alternative to cutting expenses
According to the latest quarterly report, banks have shown reduced income, but the expenses remain the same. It is apparent that the banks have to move ahead with time and have to prioritise technology. The governing body has ordered banks to open many counters and to develop infrastructures accordingly. It is necessary to change that aspect. Internalising the new and emerging technology can help protect banks. Mobile and tablet banking can be used to provide in-home services. This can result in minimising the cost and amount of human resources being utilised.
In the coming days, the banks have to prioritise technological advancements instead of old practices and the governing body should make it legally acceptable. If we look at our neighbouring country, India, one can easily open their bank accounts with their Aadhar card. We also have a system of opening accounts with citizenship certificates, but the authenticity of that is also questionable. Therefore, to push the banks towards modernisation, the government should develop infrastructures to support it, with which, the banks and other financial institutions should be able to provide exceptional services and the customers should also be able to enjoy them from their homes. Banks and financial institutions should not just be seen as a place for employment. It is due to the increment in human resources that is increasing expenses. Therefore, the development and utilisation of technology are important to mobilise such human resources to other production sectors.
Importance of a dynamic relief package
As of now, India and many other countries have brought big relief packages to kickstart their economy. Currently, it is important for us to develop a dynamic relief package rather than a concrete package. Bringing in one type of relief package may not be useful. The relief packages must be relevant. The package being distributed by the government goes back in terms of tax; citizens and businesses cannot utilise them. As of yet, businesses have been running at high risk. However, the revenue being generated by the businesses is being utilised for infrastructural development and national operations.
An individual does not need relief, businesses need it. The government should consider its relief towards the business not as reliefs but as investments. If the government is able to invest on time and rejuvenate day-to-day activities, revenue will start increasing and will pave the way for infrastructural development. The initiative of "Sukhi Nepali, Samriddha Nepal" taken by the Prime Minister can be realised by this process.
Kedia is the chairman of Siddhartha Bank.