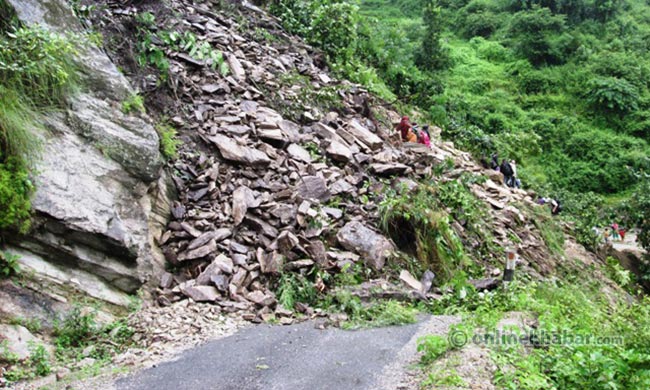 Rasuwa, June 28
Rain-triggered landslides have shut the Pasang Lhamu Highway since Monday night.
Avadesh Bista, chief of Rasuwa district police, said the Kerung trade route joining Nepal and China has shut due to landslides at Mulkharka, Ramche VDC-1, and Rasuwagadhi, Timure VDC-1.
A number of goods carriers have remained stuck due to the disaster. Bista said police personnel have mobilised in affected areas.
Krishna Prasad Adhikari, chief district officer, said his office is working together with Road Division Office to reopen the road.