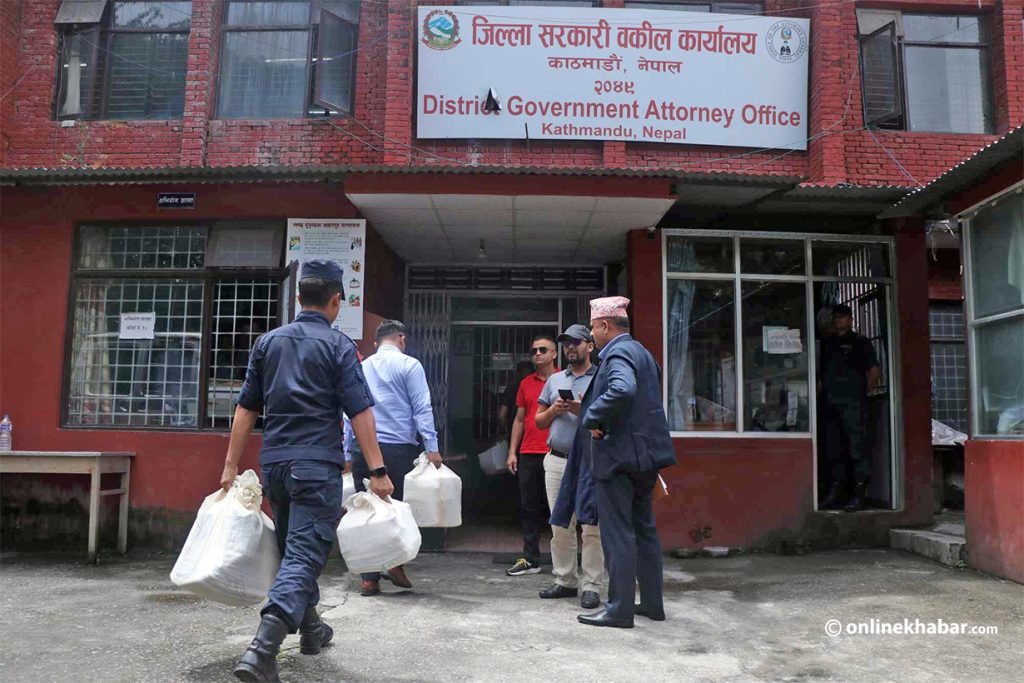 Kathmandu, August 22
The Central Investigation Bureau (CIB) of Nepal Police has submitted its report on the Lalita Niwas land case to the District Government Attorney Office Kathmandu.
Office Chief Achyutmani Neupane confirmed that it received the report regarding the land case from the CIB.
The CIB has submitted its report after investigating the case for 57 days. In its report, the CIB has recommended over 200 people be booked for forging government documents and organised crime.
On Sunday, the CIB recorded statements from former prime ministers Madhav Kumar Nepal and Baburam Bhattarai who were alleged to have involvement in the scam.
On Monday, the CIB took statements from former deputy prime minister, Bijaya Kumar Gachchhadar, former minister Chandra Dev Joshi and former minister of state, Sanjay Shah. Former minister Dumbar Shrestha has absconded after police issued a warrant against him.
However, CIB officials say that it has recommended the court not to prosecute those who have returned the land.