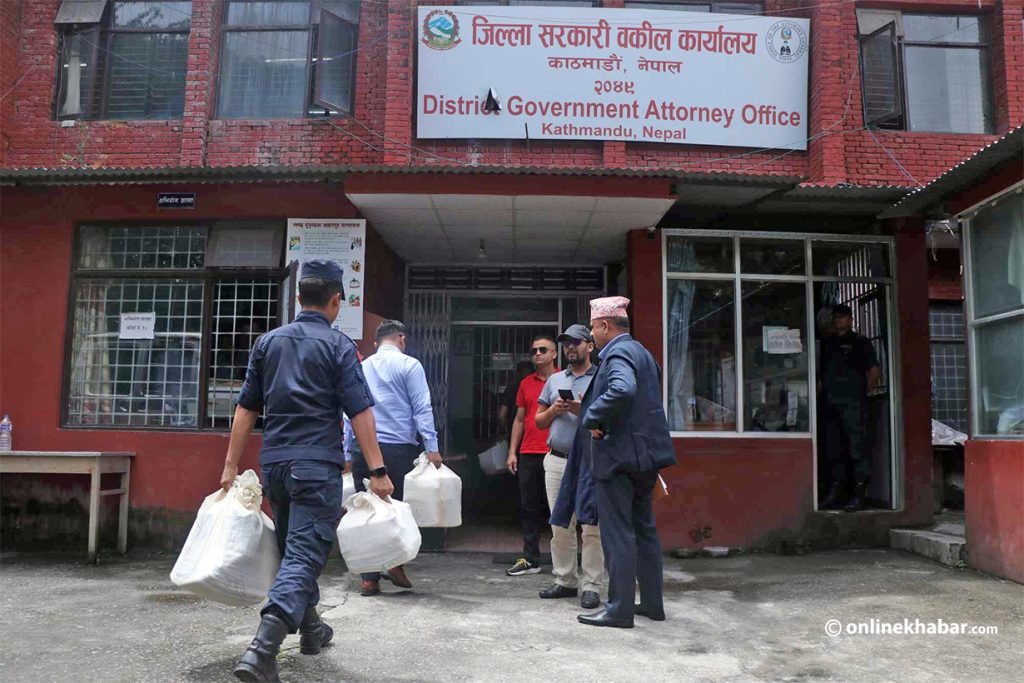 Kathmandu, September 10
The Kathmandu District Court has ordered that all but one person arrested in the Lalita Niwas land case be released on bail.
A source at Kathmandu District Court told Onlinekhabar that the bench of Judge Bhola Nath Dhakal has ordered the release of everyone arrested in the case on bail apart from Keshav Tuladhar. Tuladhar has been released on recognisance.
The District Public Prosecutors Officer had filed a fraudulent case against 290 people for their involvement in the Lalita Niwas land case with a claim that these people embezzled Rs 18 billion.
Now, with this order, everyone who were arrested will be released after they submit the bail amount.