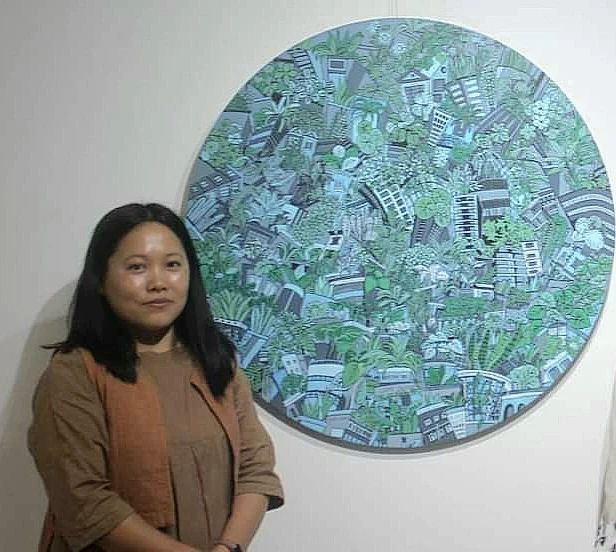 The canvas is covered with urban chaos and the colour blue dominates the paintings. There are high buildings, hoarding boards, entangled wires, vehicles, streets and Kathmandu's iconic monuments like Ghantaghar and Dharahara among others.
Not only do buildings take over artist Kunti Shree Thapa's canvas but different indoor plants and imported plants too randomly fill the top parts of those buildings in her paintings. This is Thapa's solo painting exhibition Parallel Existence, which kicked off on September 4 at Dalai-la Boutique Hotel, Thamel.
Exposing paradoxes
The artist has beautifully showcased the modern way of life in Kathmandu and there is a rhythmic flow in her paintings while depicting unmanaged, chaotic urbanisation. Her paintings are her way of expressing disappointment with today's image of the city and how city people ignored the natural habitat but are willing to accept plants that are imported.
"My work is quite paradoxical in nature as it reflects how our cities and lives have been transformed by creating new existence and human values, which seems to be anomalous to our understanding constructs of nature," says Kunti Shree Thapa.
Like the title of the exhibition, she has shown a parallel world where humans are destroying the natural surroundings in the name of development. Then, on the other hand, humans are adapting plants in their households to clean the environment and get freshness from them.
Exploring variations
There is the repetition of motifs, and the shape of the canvas she has chosen for display gives variation to the exhibition. She has used a round and rectangular-shaped canvas to let her inner expression flow through her art. Then, the sizes are also different from each other.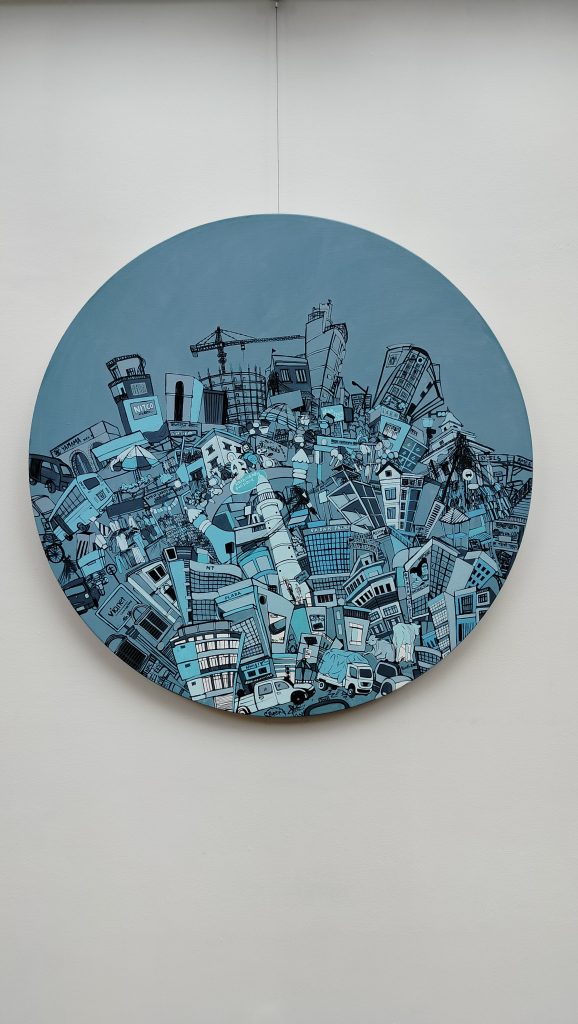 Previously, Kunti Shree Thapa's paintings used to focus on figurative art where she would depict women in their cultural dresses searching for their identity. It has been around four years now that her motifs have shifted from female figures to urban buildings and plants.
Through the exhibition, she highlights today's urban life and questions the human activities that have been shifting from traditional to modern ways.
If you are also willing to see the shift in modern lifestyle, visit the exhibition that continues till September 30.