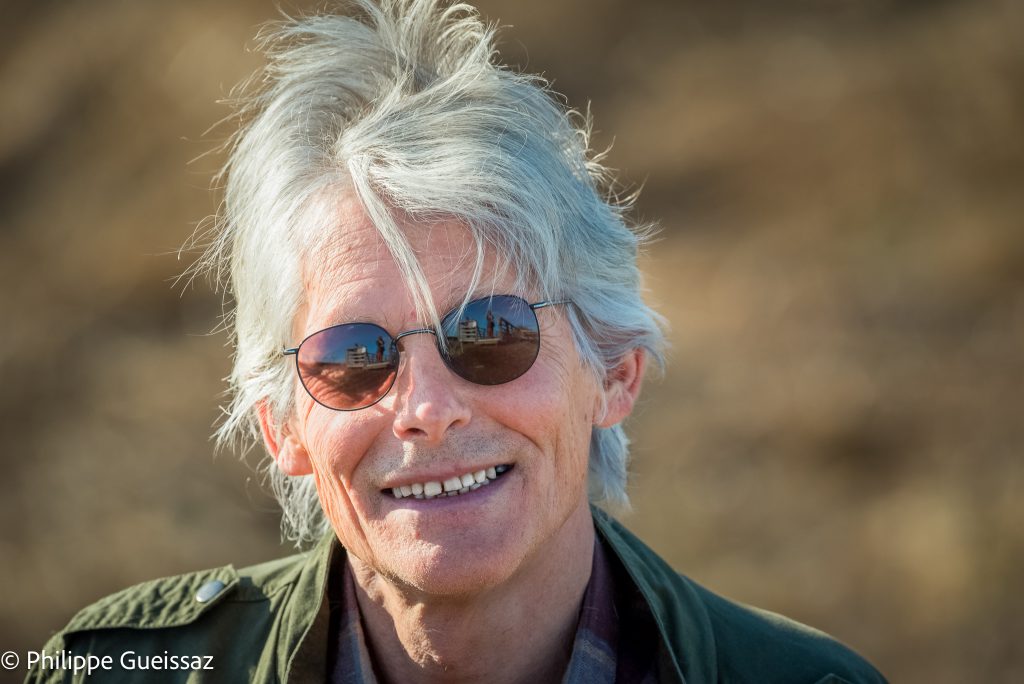 Gary Wornell considers Nepal his second home. As a global citizen, he has travelled and lived around the world, but Nepal holds a special place in his heart.
"When I first landed here, I instantly felt I could imagine myself living here. The country has a special aura like no place else," he says.
What drew him to the country was the traditional craft he saw in the alleys of Kathmandu, Lalitpur and Bhaktapur. Having lived a life of a craftsperson himself, Wornell had an intimate connection with the people who made different types of crafts. He understood how culture was deeply rooted in what everyone did and how the knowledge was passed down from one generation to another.
Ever since then, Gary Wornell has wanted to promote Nepal and Nepali crafts. He feels there is huge potential in them as he hopes everyone in the country can work together to take Nepali craft to a global audience.
"There are things the country needs to do because these crafts have huge potential to go global," he says.
Craving for craft
Gary Wornell came to Nepal in 2012 after his submission was selected at the Kathmandu International Art Festival. He thanks the festival chairperson Sangeeta Thapa of Siddhartha Art Galley for the invitation and believes this visit was transformative for him.
This statement means a lot because, before his visit to Nepal, he had done a lot in his life. For nearly 30 years, he had worked as a ceramic craftsperson and lecturer. Giving that up, he then started a career in web designing and photography.
In Nepal, however, Gary Wornell got to revisit his time as a craftsperson. He recalled how life was for him back in the 80s when he worked weird hours to make a living. The people took him to the past as he sat with some for hours to talk about their craft.
During this time, he walked a lot. He believes that gave him a perspective on Kathmandu as a city and how different each place was. But as he got curious, he wanted to read more but not finding one book about Nepali handicraft made him write one himself.
"I wanted to read more about them but did not find a single book with all Nepali crafts on it, so I decided to write one and document it," says Gary Wornell.
After spending three years in Nepal talking to different craftspeople and documenting their daily life, he was able to publish Treasure of Nepal. The content of the book is simple, but the presentation is elegant. He has done his best to showcase various handicrafts like bronze statues, thangkas, drums and handmade paper among others.
Gary Wornell's composition is splendid as it is clear from the photographs that he has an eye for a shot. He has covered each craft with poise and grace and spent time with people doing it as he felt a connection with the craftspersons.
"It was easy for me to connect with them as I have lived that life and worked the hours they have. I know the pride associated with the work," he says.
Call for courtesy
But Gary Wornell feels that the country does not respect these craftspeople which has caused many to move away from the family tradition. For him, this is a major concern as he feels the craft will disappear if the state does not intervene.
"These techniques and traditions are centuries old. These are so unique to this country. It is quite disheartening to see people move away from it, but I understand why they are not picking it up."
Many young people do not see a future in something their fathers and grandfathers did. With most getting a better education than their parents, they want to explore new things that will help them earn more by doing less.
"This is why there should be training and documentation so that people from other communities can also learn these crafts," Gary Wornell says, "Others might be interested so the country and the handicraft industry should invest in people to ensure these art forms do not disappear."
Wornell believes the opportunity in a country like Nepal is endless. But that said, he said there needs to be the right type of leadership to take it forward. The first thing the handicraft industry needs to do in Nepal is improve its online presence. At a time when the world is in the palm of people's hands, a lack of good online presence is hurting the industry, he believes.
"A simple and clean website is important. People like an easy-to-navigate website and if the sector can do it and market it better, the craft will sell more and through it, more people can be employed."
But for that to happen, Gary Wornell emphasises a need for a strong leader that the sector currently does not have.
"There needs to be a dynamic leader, who is not afraid to ruffle a few feathers. If the sector gets such a leader, it can go a long way," he says.