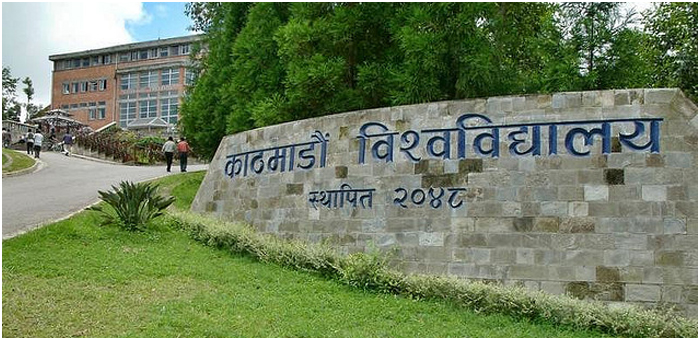 Kathmandu, November 29
The Kathmandu University says it will launch a new academic programme named 'Master's in Technical and Vocational Education' from August next year.
KU School of Education Dean Mahesh Nath Parajuli says the programme will have adequate openness to provide enough opportunity and flexibility to students to show and exercise their imagination, innovation, and creativity.
Adequate practical exposure and emphasis on entrepreneurship will also be the key characteristics of the proposed programme, he says, adding, "This programme is not only new in the country, but also in the SAARC region."
The KUSOED has already drafted the curricula and is holding consultations with experts, stakeholders and academicians to collect feedback.
Parajuli informs that the programme will have two streams–pedagogy, and leadership and management. Students have to choose one between them.
The University plans to take only 25 students in one batch for the four-semester programme.
The University expects a good inflow of international students for the course.