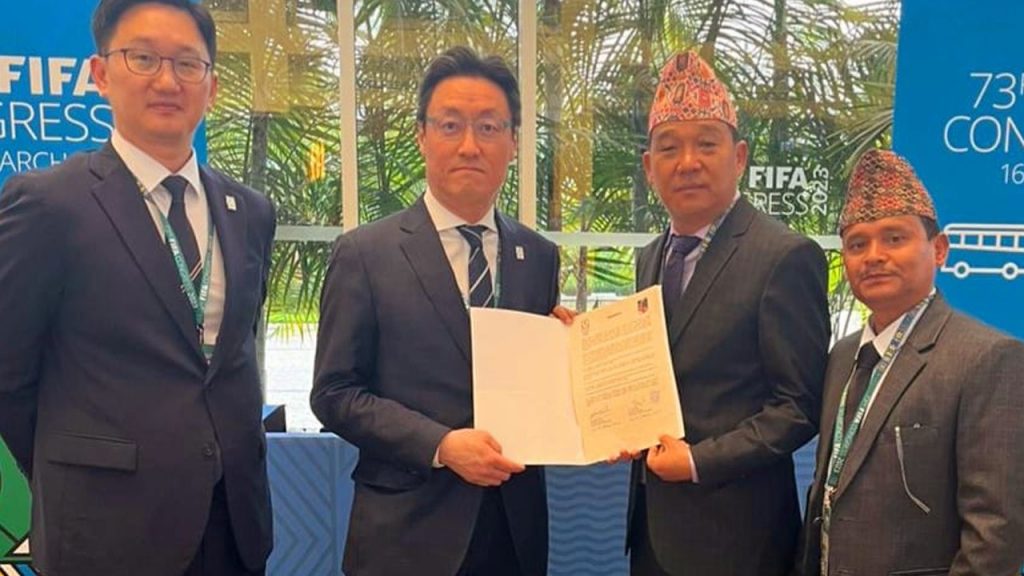 Kathmandu, March 16
All Nepal Football Association (ANFA) and Korea Football Association (KFA) have signed a memorandum of understanding (MoU) to provide financial assistance to ANFA to cover the salary of Nepal football coach Vincenzo Alberto Annese.
ANFA General Secretary Kiran Rai and KFA General Secretary Hanjin Chun signed the agreement on the sidelines of the 73rd FIFA Congress in Kigali, Rwanda.
As per the agreement, KFA will help ANFA to cover Annese's salary.
Annese was appointed Nepal football coach by the fourth executive committee meeting of ANFA on March 1. He has signed a one-year contract.
Annese will lead Nepal when they play the Prime Minister Cup Three Nations Cup against Bhutan and Laos from March 22-31 at the Dasharath Stadium.