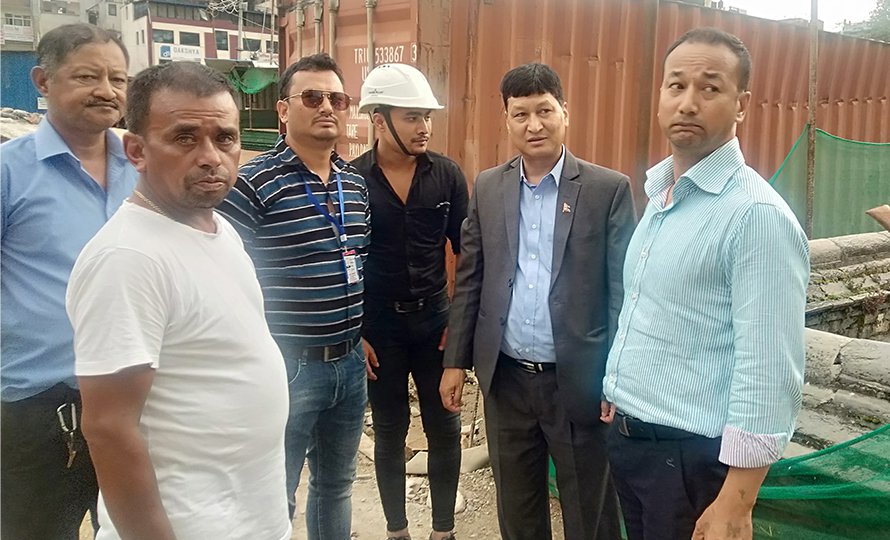 Kathmandu, September 9
Kathmandu metropolitan city's mayor Bidya Sundar Shakya has directed officials and workers involved in the construction of Dharahara to speed up the work.
Visiting the construction site on Monday, he directed them to complete the construction of the tower to replace the one destroyed in the 2015 earthquake as soon as possible.
Mayor Shakya visited the site today along with ward 22 chair Chin Kaji Maharjan and ward member Anil Hada.
"You cannot dilly dally the construction work," he said, "If you face any problem, report it to the ward committee. If it doesn't get solved there, tell me. I am ready to help, provided you complete the work on time."
Meanwhile, Shakya said he was committed to preserving heritage sites and monuments in the city.
Ward chair Marjan also express concerns over delay in the construction project.