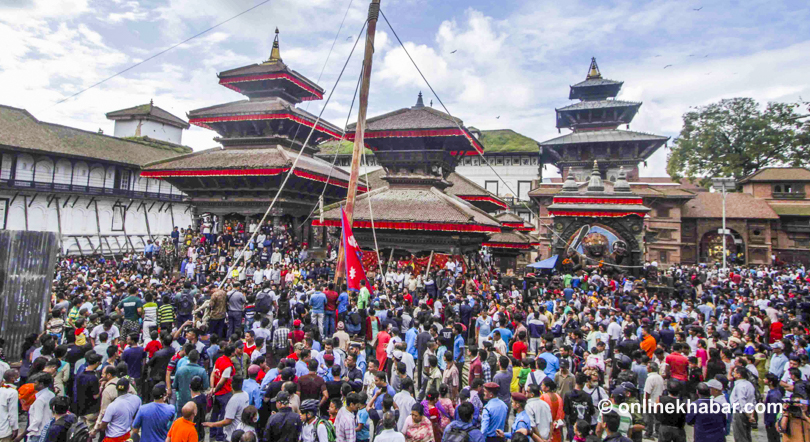 Kathmandu, August 17
The Kathmandu metropolitan city says it has invited leaders of 25 big cities from across the world for the annual Indra Jatra celebration.
One of the biggest traditional festivals in the valley, Indra Jatra is being celebrated on September 9 this year as per the annual lunar calendar.
To observe the festival, 18 cities recognised as sister cities of Kathmandu and seven capital cities of South Asian countries have been invited, informs the city government's spokesperson Mahesh Kafle.
Kafle says mayors and four other officials have been invited from each city. However, it is not certain how many of them will attend.
Before the Covid pandemic, in 2019, the city government had invited 13 cities for the celebration, and 41 officials from 11 of them had attended the event.